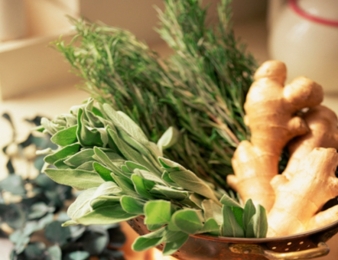 By
Frida Mittmann.
The last traces of winter are still circulating in our lecture theatres, offices, factories and homes generating influenza, snuffles, sore throats and fatigue. These are minor illnesses, however, and do not necessarily have to be cured with strong antibiotics that radically kill all bacteria, including the beneficial ones which can lead to unpleasant side effects.
It is a characteristic of our current lives to consume more rapidly, show a reducing interest for local medical traditions and simplify our lives with hasty cures at the long term expense of one's own health.
Last Friday the Climate Change Project hosted nutrition expert Dr Chris Fenn who gave a lecture about Well-being and Mental Health which included explaining the harming effects of the ingredient Aspartame. This chemical sweetener included in NutraSweet, Equal, Spoonful, Canderel, Benevia and E951 is also added to the Cold & Flu Lemsip remedy as well as many carbonated drinks.
Aspartame derives from GM micro-organisms and the short term side effects range from nausea to blindness.
To most of us, this is a new revelation because we take industrial medicine for granted, assume it is tested and is somehow a quick and reliable help. Obviously chemical medicine is vitally important for grave illnesses…. but we are talking about simple colds here.
Seasonal changes give colds and bacteria advantageous chances to spread. To prevent and cure the common cold, herbal infusions can be a great alternative, being tasty, affordable and natural. The time your body will spend degrading the additives and chemicals of an antibiotic could be potentially the same period in which herbs can act naturally.
This slowing down of effect will not only enable you to become healthy sooner, it will help you understand and reflect also on the products ingested to increase your fitness and quality of life. Knowing one has pleased their body with something healthy feels good and is therefore beneficial psychologically. To satisfy one's senses with fresh and flavoursome herbs locally is beneficial both to one's health and the environment.
Obviously chemical medicine is vitally important for grave illnesses…. but we are talking about simple colds here.
The Beannachar Camphill Community on the South Deeside Road, for instance, grow their own herbs and offer their homemade teas at the Newton Dee shop. Newton Dee is also a Camphill Community, which is further west of Aberdeen and is a community offering adults with disabilities meaningful work and the chance of personal development.
Their shop has particularly specialised in organic and biodynamic products. Other worthwhile shops for exploring herbal alternatives are Nature's Larder in Holburn Street and MacBeans at the corner of Little Belmont St.
An idea to make use of herbs was also implemented with the planting of a herb garden in Hillhead last October by Aberdeen University students. In addition to culinary herbs as chives and parsley, medical herbs such as rosemary, thyme and sage were planted also.
If you visit there and see the buds and flowers shooting out you may get into the mood to go out any buy yourself some seeds and plant some herbs in a pot on your window sill. Sow the seeds in shallow boxes now and then transplant seedlings either outdoors or in bigger pots in the spring.
A light, well-drained soil is best for starting the seedlings indoors. Be careful not to cover the seeds too deeply with soil. Generally, the finer the seed, the shallower it should be sown. Rosemary is the easiest of all – simply cut off a branch from an existing bush and stick it in the ground and 'Voila' it self roots and starts a new bush ….. Easy.