A school is to be built in Cambodia in memory of N.E. mum Janie Evans who passed away very suddenly in November 2009. As part of their efforts to fund this ambitious project, Emma Rothwell invites readers to "Come Along And Dance Us To Our Target At Janie's School Ceilidh."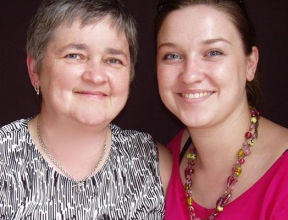 Janie was a Peterheid quine who was very much devoted to her family and friends.
Her daughters, Paula and Jennifer, have inherited their Mum's passion for education and are committed to not only building the school in her memory but financially supporting the school in future years.
The school will be built by American Assistance for Cambodia (funded through our donations to Hope Worldwide UK) who run a brilliant programme to develop schools in areas where they are most needed.
I first met Janie and the Evans family when they moved into a house round the corner from mine in 1986.  I remember meeting Paula first, and she seemed nice but was a few years older than me.  Paula told me she had a little sister who was the same age as me and sure enough we could just about see her lurking at the back of the garage, very shy!  I'm glad Jennifer found the courage to venture out from the garage as we became firm friends, both in our childhood and into adulthood.  Janie also became a constant in my life – her door was always open to a friend of Paula or Jennifer's.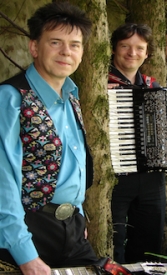 It is an honour to be supporting the family to fundraise for Janie's School – I hope that the school will mean that children who might not have had the opportunity to attend school otherwise will get the same passion for education which Janie passed on to her family.
Janie's School Ceilidh  is being held at the Old Mill Inn, Maryculter on Friday 4th March from 8pm – midnight.
The event is part of a year long fundraising campaign which aims to raise £25,000.
Tickets cost £20 which includes stovies & oatcakes (vegetarian stovies available if requested in advance) and an evening of dancing to the Iron Broo Duo.
We would love to see as many of you as possible at Janie's School Ceilidh.  There will be a great raffle on the night, including some wonderful prizes donated by local business:
Gift vouchers for James Dunn House, Café 52, Moonfish Café, Malmaison, The Palace Hotel, The Happy Plant Garden Centre, Nova, The Ashvale
Golf lessons with Harry Dougal
A signed AFC football,
4 x tickets for the Aberdeen vs Hibs match,
A bottle of whisky (donated by Logica),
A photography session with prints from SP Life Photography,
A plant from Dobbies and,  last but not least,
A side of smoked salmon from the Ugie Salmon House.
If you can't make it along but would like to donate to help us reach our target of £25,000, please see www.justgiving.com/janies-school
If you would like more information on the campaign, have a look at Jennifer's blog:  janiesschool
Please purchase your tickets from Books & Beans or contact me by phone (07899891651) or e-mail (emma@robertrothwell.com)