Voice's Old Susannah comments on current events ducking under the radar as well as making the headlines,  and enlightens us with definitions of some tricky terms with a locally topical taste.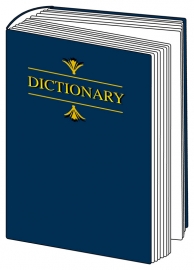 Sometimes a joke goes a step too far; Old Susannah is perhaps a bit too old-fashioned, but I think the incident the other week involving Stewart Milne and a photo from a porn magazine went beyond the realms of good taste and good humour.  If you didn't hear about this or see the photo in the Sun newspaper, Stewart Milne ran into some AFC fans on the way to a match at a road stop.  The fans asked Mr Milne to pose with them for a photo or two, and unbeknownst to Stewart, one of the fans held a pornographic magazine over his head, showing a woman in a state of undress!
Now I have as good a sense of humour as the next person (if that person isn't Kate Dean or Kevin Stewart), but think how that must have felt!  That poor woman agreed to pose for the soft porn magazine, but no one ever asked her permission before her image was used over Milne's head.  Now she is forever associated with Stewart Milne, and I'm afraid the stain may never leave her.  How would you feel?  Could you face your family and friends?  Someone should send her an apology forthwith.
Minority (noun): Quantity of persons or objects representing less than half of a total given population.  To mention Mr Milne again, he's been in the news just now making an ACSEF of himself.   Milne seems to be Stewing because 'a minority' of people are holding up the Aberdeen Western Peripheral Route.
Road Sense, it would seem, have concerns over building the AWPR – something to do with no one knowing for sure exactly where it will go (remember the public 'consultation' routes which were all discarded after the 'roadshows'?), what this road will cost, who is going to pay for it, how much environment (going through greenbelt and SAC areas) will be lost or fragmented, how much extra pollution it will mean, and how long it will take to build.  Really now, these arguments are just nitpicking.  Milne says it's the minority who are opposed to this road – and as he's shown with his ACSEF role, if the majority want something, that should be respected.  Minorities should not, it seems, have any legal right if these rights might challenge what either the alleged majority – or more importantly ACSEF – wants.  We know that the majority of people want the ring road because ACSEF and NESTRANS say so, which eliminates the need for any tedious voting or asking taxpayers what they want.  Or, heaven forbid, another consultation.
Majority (noun): Quantity of persons or objects representing more than half of a total given population.  Majorities should not, it seems, have any legal right to challenge what the minority wants.  For instance, a massive 'no' vote was delivered by three elected community councils to the plans to concrete over the land at Loirston to put up a 21,000 seat stadium; the public were asked about it, and an open meeting held at a local hotel was packed with hundreds of people who resoundingly voted against the plan.  It should be remembered, however, that our own Kate Dean was at that meeting, and she thinks one person in the room of hundreds wanted to put his hand up.  The 150 plus people who wrote in to object formally to the stadium plans shouldn't really be counted either.
Another dangerous majority whose wishes should be ignored are the so-called 'Friends of Union Terrace Gardens'.  We know that despite a public 'consultation' which might have slightly been skewed in favour of building a carpark on the gardens, the majority of respondents want the gardens left undeveloped.  These two examples point out why we need ACSEF – majority rule is a bad idea.  If only people were smart enough to realise how much money Loirston and UTG mean for Stewart Milne, then they would favour them.  Because we'd all get rich.  And have iconic structures.  And tourists would flood Aberdeen.  It is unknown how or when it was decided that Aberdeen should sprawl outwards and upwards until it resembled any other badly designed modern city, but clearly that is what our Planners have in mind.  I hope this spells out that sometimes the majority is right and sometimes the minority is right – it all depends which group a certain developer falls into at the time.
Hospitality (noun): The act of taking or offering gifts such as concert tickets, alcohol, flights and accommodation.  People in public office should be careful not to accept too much hospitality, but in times of austerity or budget cuts, accepting hospitality with any frequency will let the people know you are still there, and that there is still fun to be had in the city – even if all the pools, libraries, parks and greenbelt land is going.  I am personally cheered up each time I know Kate Dean for instance is at a concert, having a dinner or trip, or being gifted a bottle of booze – it's a feel-good factor we can all appreciate.
Does Ms Dean take much hospitality?  Below is a partial list which shows what she's reported for 2009 and 2010.  I have to say that this list was apparently last updated in June 2010 – but it is rather strange that Ms Dean has had such a drastic cut in hospitality between the two years (only two events/gifts in 2010).  I know she no longer holds the full reigns [sic] of power, but either she is extremely busy doing such good work that she has no free time, or her former contacts have for some reason dropped her like a hot potato.
Next week:  Grampian National Health Service special:  a shot in the arm.
KATE DEAN – GIFTS/HOSPITALITY RECEIVED
Received From

Date Registered

Short Description of gift/hospitality

Approximate Value

First Aberdeen

19/01/09

Dinner Dance at Ardoe House. Accompanied by Mr B Dean on 19/2/09.

Invitation accepted/ Cost unknown

UK Trade & Investment in partnership with Aberdeen City Council and National Subsea Research Institute

29/1/09

Welcoming the Oil and Gas Subsea Technology to the UK – Drinks reception and formal dinner at Elphinestone Hall 12/2/09

Invitation accepted/ Cost unknown

Aberdeen Asset Management

19/2/09

Invitation to attend the City of Aberdeen Universities Boat Race including buffet reception 28/2/09

Invitation accepted/ Cost unknown

The Parachute Regimental Association, Aberdeen Branch

3/6/09

Invitation to a Remembrance Service at Aberdeen Kirk of St Nicholas for the occasion of the Airborne Forces Day (Scotland) Service of Worship & Remembrance on 28/6/09

Invitation accepted/ cost unknown

Aberdeen University

3/6/09

Invitation to Dinner at Zeste at Crombie Halls for the Aberdeen University Summer Graduations 2009 on 8/6/09

Invitation accepted/ cost unknown

Watkins Development

…………………………………….

11/6/09

Presented with an engraved trowel at the occasion of the Union Square Top-Out Ceremony on 10/6/09

Gift accepted / approx cost £12

…………………………………

AP Management Consultants

11/6/09

Invitation to a Business Breakfast at the Thistle Aberdeen Airport Hotel on 17/6/09

Invitation accepted/ cost unknown

Councillor John Stewart

13/08/09

Scottish Enterprise's Official Opening and Tour of the Energy Development Centre on Tuesday 18 August 2009

Attending on behalf of Cllr John Stewart / cost unknown

Innovation Norway

03/09/09

Taste of Norway Reception at the Marcliffe Hotel on 09/09/09

Invitation accepted/ cost unknown

Professional Contractors Group, 280 Bath Road, West Drayton

04/09/09

Offshore Europe Oil and Gas Exhibition Reception at Aberdeen Copthorne Hotel on 08/09/09

Invitation accepted/ cost unknown

Belinda Miller, Enterprise, Planning & Infrastructure, Aberdeen City Council

10/09/09

Invitation to join the Aberdeen City Council table at the Northern Star Business Awards on Thursday 24/09/09 in the Press & Journal Arena at the AECC, including reception

Invitation accepted/ cost unknown

North Lanarkshire Council

28/09/09

Invitation from the Lord Provost and Councillors of North Lanarkshire Council to a Civic Reception and Dinner being held on Thursday 22/10/09 in the Hilton Strathclyde Hotel.

Invitation accepted/ cost unknown

Mr S Clarkson, Proprietor, The College

17/09/09

Drinks whilst watching Scotland-v-Macedonia football match on 05/09/09

Accepted (estimated £20)

Sound

13/10/09

Invitation to the Launch of the Sound Festival 2009 concert with pre-concert drinks

Decline/ cost unknown

Hammerson

13/10/09

Invitation to the pre-breakfast launch and official opening of Union Square on 29 October 2009

Accepted the invitation to the official opening but declined the pre-breakfast launch / cost unknown

David McLetchie MSP and The Place2Be

13/10/09

Invitation to an evening drinks reception in the Garden Lobby, Scottish Parliament on 11/11/09 to celebrate the 15th Anniversary of ThePlace2Be

Declined/ cost unknown

Brewin Dolphin

04/11/09

Annual Cocktail Party on 26th November 2009; Drinks and canapés at Aberdeen Art Gallery

Invitation Declined/ cost unknown

Leo Chong and Alistair Leitch

04/11/09

Discussion of future trade links on 4th November 2009; lunch at Saigon restaurant

Invitation Accepted/ cost unknown

Evening Express

04/11/09

General discussion with Damian Bates, Editor, on 27th October 2009; coffee

Invitation Accepted/ cost unknown

AECC

23/11/09

4 tickets to Britain's Got Talent on 23rd June 2009.

Accepted

AECC

23/11/09

4 tickets to Neil Young concert on 24th June 2009.

Accepted – passed to ACC staff

AECC

23/11/09

4 tickets to Snooker Tournament on 15th October 2009.

Accepted

AECC

23/11/09

4 tickets to Gladys Knight concert on 20th October 2009.

Accepted

AECC

23/11/09

4 tickets to Michael McIntyre Tour on 26th October 2009.

Accepted

AECC

23/11/09

4 tickets to Eddie Izzard Tour on 4th November 2009.

Accepted – passed to friends.

AECC

23/11/09

4 tickets to The Proclaimers concert on 7th November 2009.

Accepted

AECC

23/11/09

4 tickets to Kasabian concert on 11th November 2009.

Accepted – passed to friends.

AECC

23/11/09

4 tickets to Clubland on 27th November 2009.

Accepted – passed to family

Aberdeen Chinese Community Centre

12/02/10

Aberdeen Chinese New Year Celebration dinner and entertainment on 16 Feb 2010

Accepted – cost unknown

National Prayer Breakfast for Scotland

23/03/10

22nd National Prayer Breakfast for Scotland on 2 June 2010 with Rt Hon Alex Salmond MSP, First Minister of Scotland

Declined