Craig Chisholm reviews Ash At The Garage, Aberdeen. Photos by Craig Chisholm.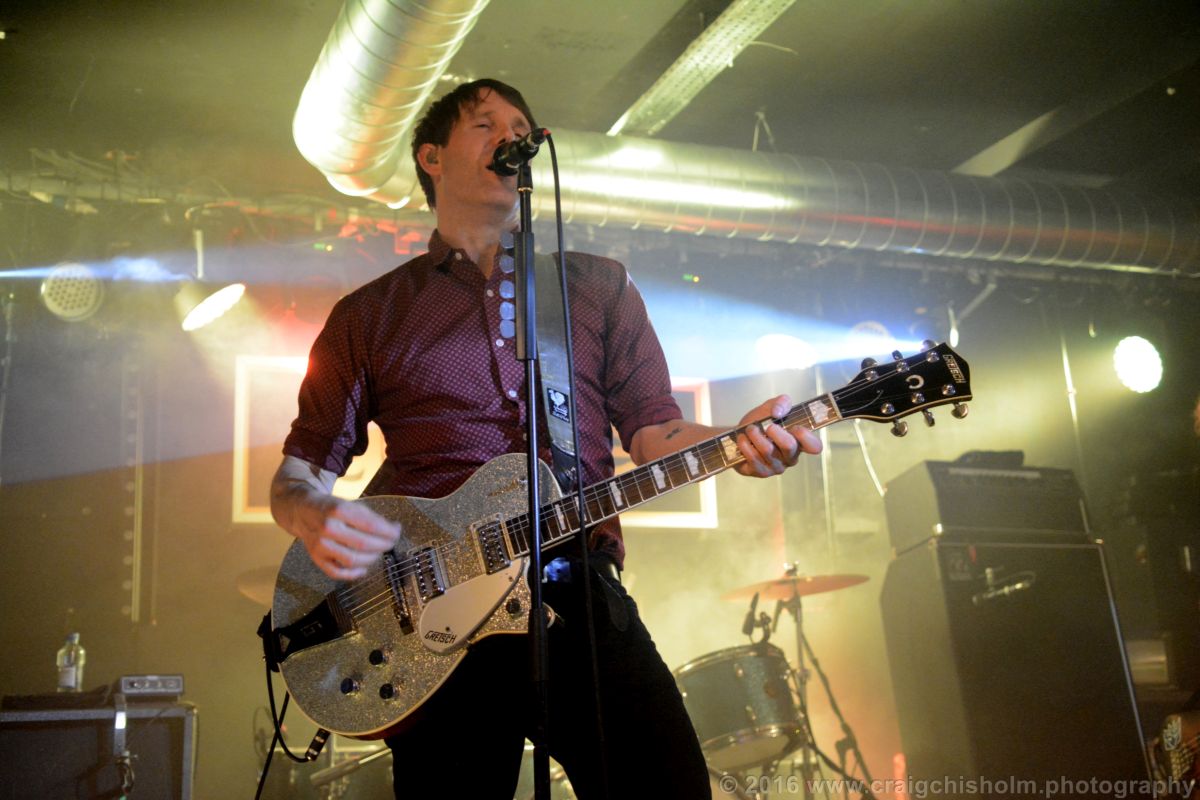 It's been over 20 years since Britrockers Ash appeared in Aberdeen. That was for a date at the Lemon Tree supporting their then newly released album '1977' and now, two decades later, they return to the city, albeit to a different venue – The Garage, on Windmill Brae – but in support of that very same album on its 20th anniversary tour.
Since the end of the September the band have been re-visiting arguably their most well-known long player and performing it from beginning to end in their set.
Starting this, their second last gig of the year, with album opener 'Lose Control' they bounced through 1977's twelve tracks that include their biggest hits from their commercial peak – 'Girl From Mars', 'Kung Fu', 'Oh Yeah' and 'Angel Interceptor' were all Top 20 hits for the band and The Garage crowd lapped them up as if they were released yesterday and not as far back as 1995 in some cases.
Their most recent album, 2015's 'Kablammo!' is represented by only one track tonight – 'Let's Ride'.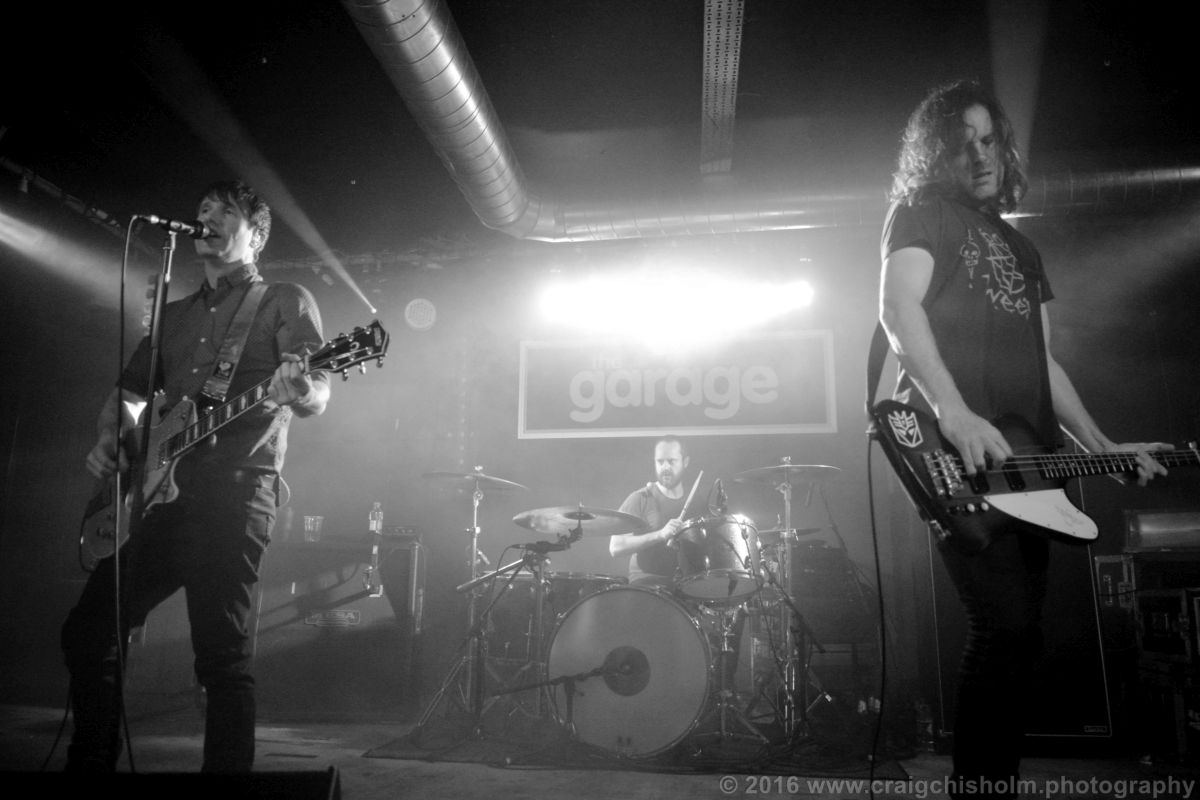 But given that most of the crowd were teenagers or twenty-somethings in the 90s the band wisely stick to the hits from that era for a nostalgia filled set – 'Petrol' and 'Jack Names the Planets' from their debut EP, 'Petrol' are given a spirited run through and early noughties hits 'Orpheus', 'Shining Light' and 'Burn Baby Burn' are well received and get the crowd animated as they sing along, as was Top 10 hit 'A Life Less Ordinary' from the 1997 Cameron Diaz and Ewan McGregor film of the same name.
It's a couple of cover versions that are most interesting though – John Williams 'Cantina Band' from Star Wars, which was previously covered as a B-Side by the band on an early single, is timely and appropriate given the release of the latest Star Wars movie at midnight the very night of their gig and '1977', of course, being the year the first movie was released.
The other cover is the one that may have puzzled the casual observer – a rocked up version of ABBA's 'Does Your Mother Know?'. However, if anyone had taken a trip to the merchandise stall at the back of the venue they could have picked up a CD of a set from the band's legendry London Astoria performances from 1997 which featured that very song on it.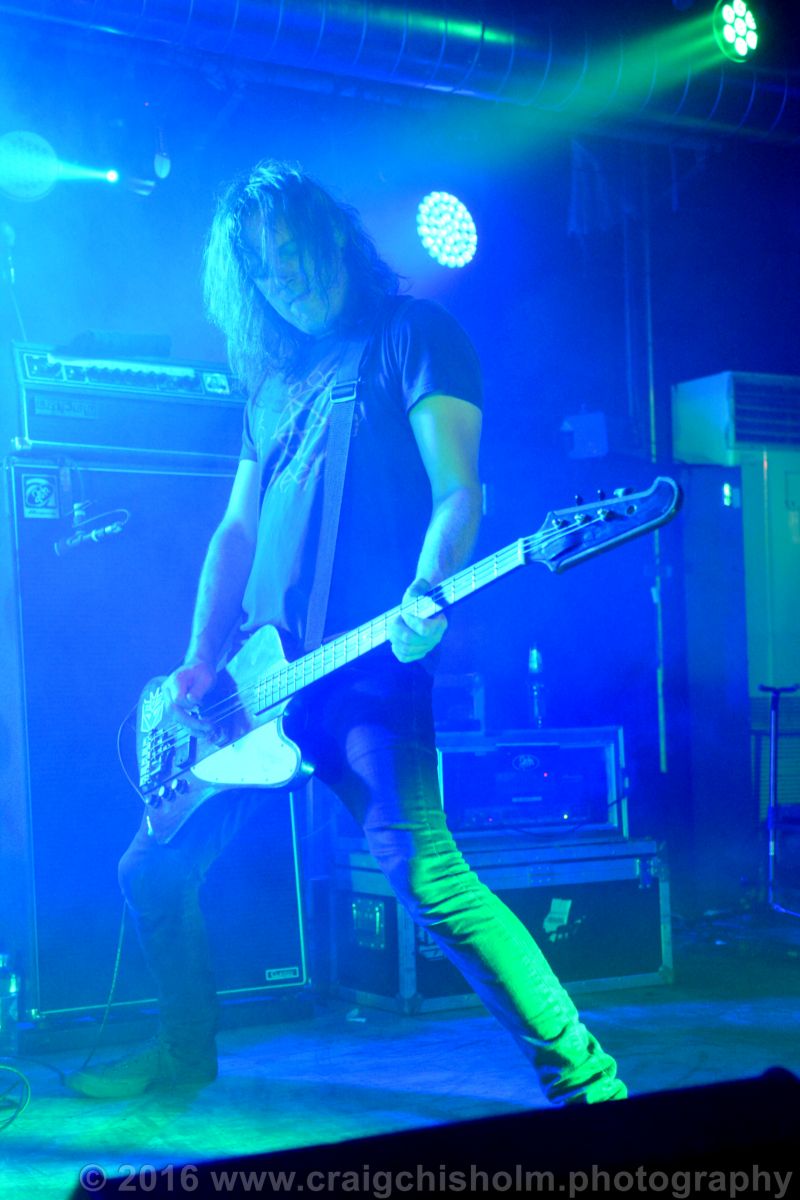 The band's line up has remained pretty constant since they began – only the addition of Charlotte Hatherley as a full time member a few years back provided any change.
And tonight the three piece – singer/guitarist Tim Wheeler, drummer Rick McMurray and bassist Mark Hamilton – still give their all, as fresh faced and full of energy now as they were when they formed the band in High School in Belfast.
Although Ash may not have the commercial draw they once had, they still have the hooks and pop nuance that deserves to be heard by a wider audience.
Hopefully it'll not be another two decades before they return to the North East so others can re-discover their pop-punk songs for themselves.