Three former Torry community councillors have lodged a complaint against Depute Lord Provost Jennifer Stewart with The Commission for Ethical Standards in Public Life. By Suzanne Kelly (one of the three).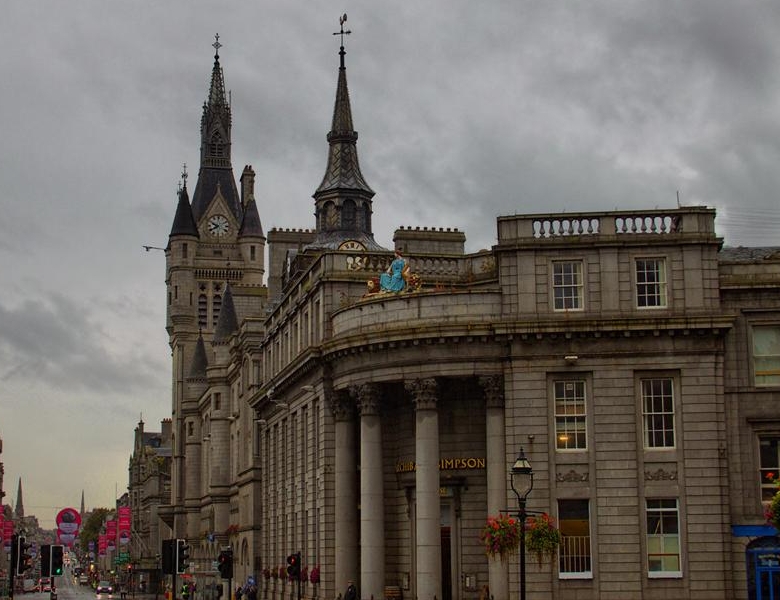 The Commission for Ethical Standards in Public Life received a complaint from Bee Kerr, Renee Slater and Suzanne Kelly against Councillor Jennifer Stewart.
They have asked the Commission to investigate, and if appropriate, censure or suspend Jennifer Stewart on account of her behaviour following Councillor Alan Donnelly's sexual assault of a person at a civic function.
Councillor Donnelly, who has represented Torry and Ferryhill in the past, was placed on the sex offenders register by the Aberdeen Sheriff Court. The court found him guilty of sexually assaulting a waiter.
The offence occurred while Donnelly was at a civic function in his capacity as councillor.
Donnelly tried to deny events; the court said he should be ashamed. He refused to step down despite his criminal act being a clear violation of the Code of Conduct for councillors.
Renee Slater launched a petition demanding Donnelly resign, which was signed by over 700 people.
The Standards Commissioner's office announced his suspension one day after he voted on a crucial budget during a stormy council session, to the benefit of the council's majority group. If he doesn't resign, he will face a public trial.
Prior to this vote, Cllr Stewart took to radio and commented that the sexual assault didn't sound serious.
She said:
"I would wonder if it was an attack. To me an attack is a much more physical and aggressive thing, but sentence has been passed."
Her remarks infuriated many including councillors, residents and people connected to victim support groups.
The signatories to the complaint and experts they spoke to feel it is hard enough to cope as a victim of an assault; it is harder still to report it. Getting to trial is stressful, and many trials end with no conviction.
It is arguably harder for a man to be a victim of sexual assault given some societal attitudes. Elected officials should not use their office to question the judgment of the courts and to add to the burden of the victim, who has had to endure the harmful insult by way of the Depute Lord Provost suggesting the assault was not serious.
It is quite probable, the complainers feel, that future sex assault victims who are aware of Stewart's widely-reported remarks may be reluctant to come forward fearing she may weigh in to judge them too.
Undoubtedly, her comments on the assault would not have been published had she not been the Depute Lord Provost. She has not responded to a request for comment.
In press coverage almost immediately following her remarks, she accused both the SNP and Liberal Democrats of contributing to her confessed mental health problems through bullying and intimidation.
She named no names; the Liberal Democrats denied any such wrongdoing, and the SNP wished her recovery.
The complainants know the Ethics Commissioner will look into her remarks, which, as they stand, smear the entire opposition with serious accusations of breaking the Code of Conduct – accusations they cannot counter as they are not levelled at any one person or persons.
The Evening Express have been asked to explain how they verified her later claims of mental health problems caused by the SNP and Liberal Democrats; 5 days on, we still await their response
Anyone who wishes to add their name to the complaint or lodge a complaint against a councillor can contact the Commission here: info@ethicalstandards.org.uk