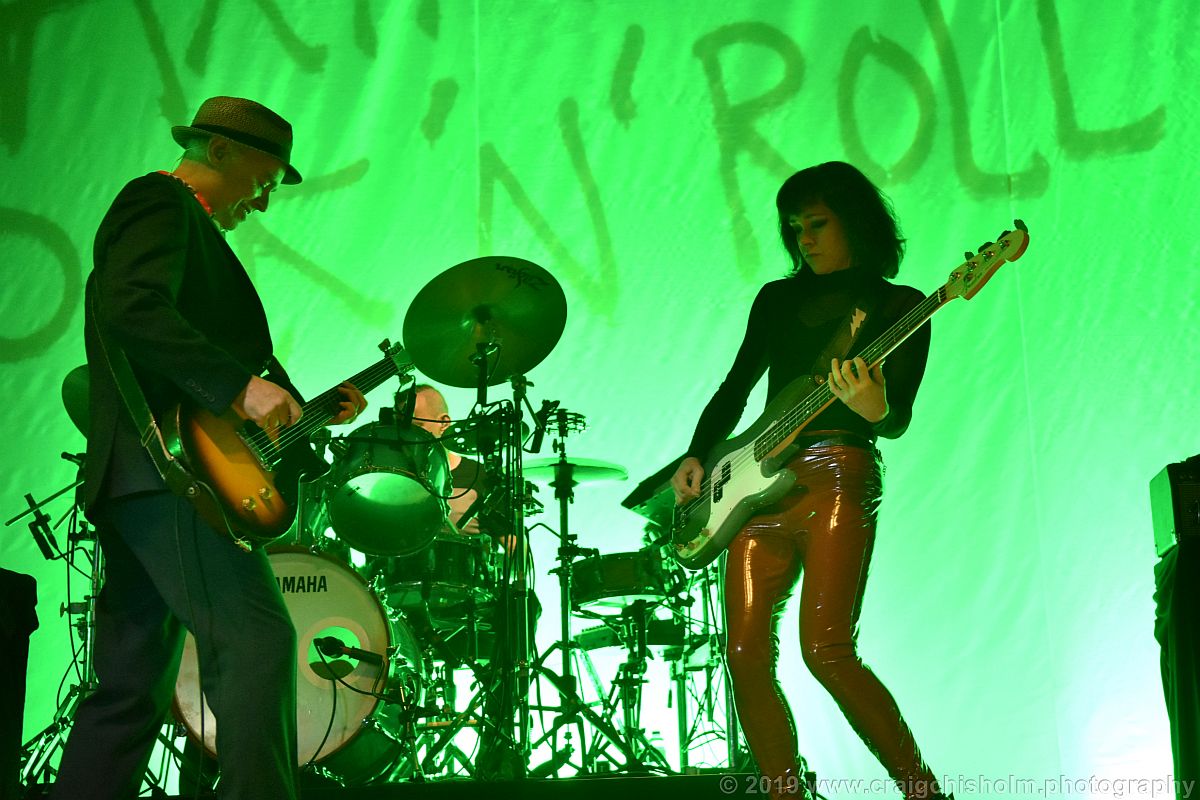 Craig Chisholm reviews Primal Scream at The Music Hall, Aberdeen.
The latest Primal Scream singles compilation is entitled 'Maximum Rock 'n' Roll'.
It's also the words emblazoned on the backdrop behind them on stage. It's a simple statement.
A statement of intent. A call to arms.
But it's a reductive statement that doesn't quite do them justice – sure, the rock n' roll is to the max, but so is the acid house, the blues, jazz, gospel, krautrock, soul, indie and almost every music genre you can think of.
In their career, spanning over three decades, this is a band that's not been afraid to spread their sonic wings, to push themselves musically and, famously, lead the fabled rock n' roll lifestyle.
Being a tour in support of a compilation album means that the set list is simple, direct and has something to please all the audience. There's no b-sides, no long-forgotten album tracks – each and every song performed was a cherished 7" single, a download or a stream – they are fan favourites that brings back sentimental memories and remind you exactly why you're here to see them tonight.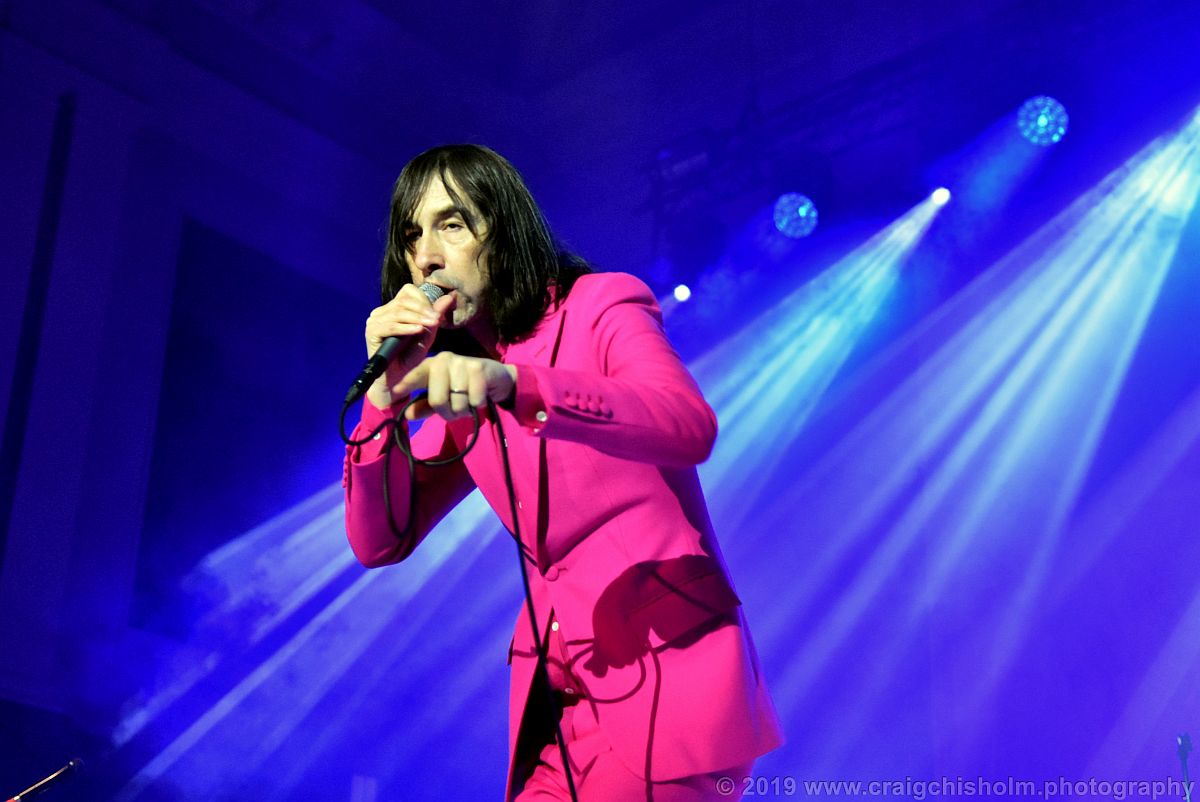 The chirping intro to 'Don't Fight It, Feel It' heralds the band on stage.
Longstanding guitarist Andrew Innes, keyboard player Martin Duff, drummer Darrin Mooney and the glamorous bassist Simone Butler are the musical backbone of the band.
But singer Bobby Gillespie is, as always, the star of the show dressed in an eye-catching pink suit as he is tonight.
The acid hazed opening track soon gives way to a eclectic mix of tracks from throughout the years – from the adrenalised industrial thrash of 'Swastika Eyes', to the throbbing electro of 'Miss Lucifer', the laconic blues of '(I'm Gonna) Cry Myself Blind', the C86 defining indie shuffle of 'Velocity Girl', the euphoric rave of 'Loaded'. 'Movin' On Up' and 'Jailbird' provide rock n' roll kicks, whilst 'Country Girl' takes a diversion into Americana and 'Burning Wheel' is a fried psychedelic trip into inner space.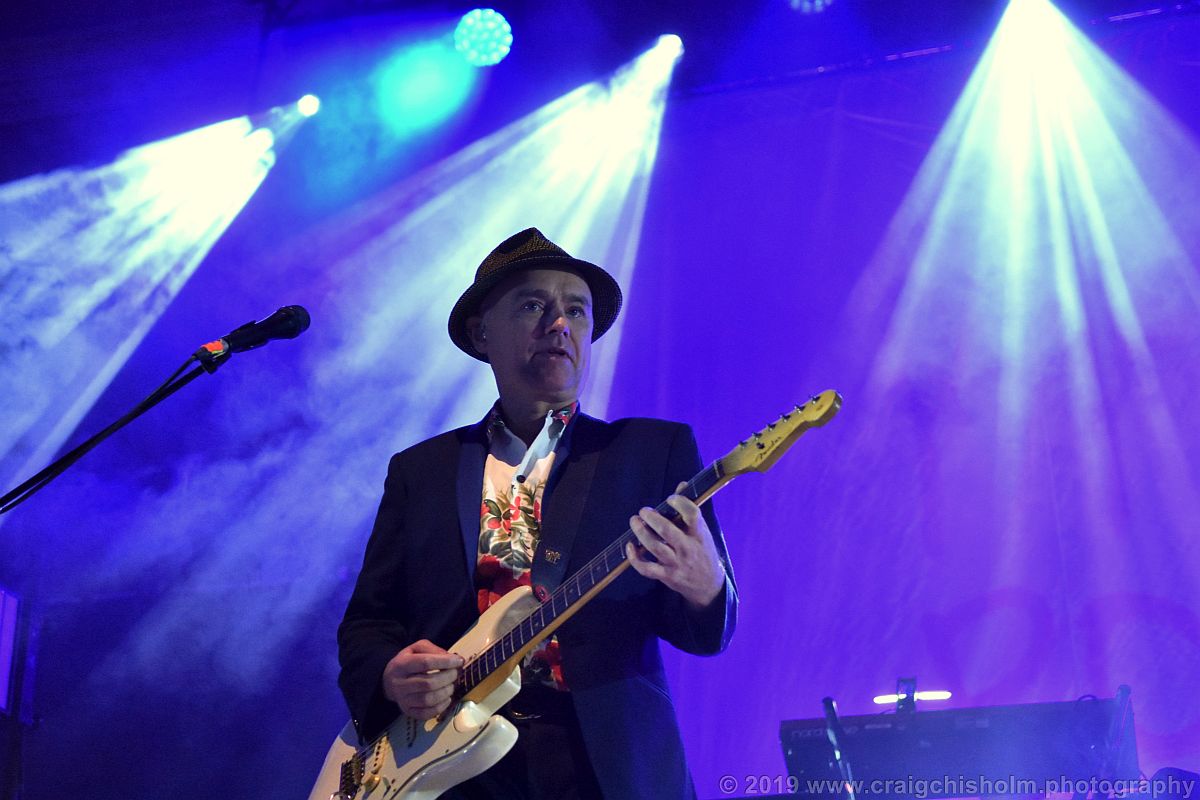 The ethos of Primal Scream and their musical mission is buried away in the sample of a radio DJ in the uplifting organ intro to Loaded:
"You will hear gospel; And rhythm and blues and jazz; All those are just labels; We know that music is music".
Primal Scream may be maximum rock 'n' roll but they are so much more instead.
Primal Scream Set List:
Don't Fight It, Feel It
Swastika Eyes
Miss Lucifer
Can't Go Back
Accelerator
Kill All Hippies
(I'm Gonna) Cry Myself Blind
I'm Losing More Than I'll Ever Have
Velocity Girl
Dolls (Sweet Rock and Roll)
Burning Wheel
100% or Nothing
Loaded
Movin' On Up
Country Girl
Encore:
Come Together
Jailbird
Rocks