Duncan Harley Reviews Footloose – The Musical at His Majesty's Theatre Aberdeen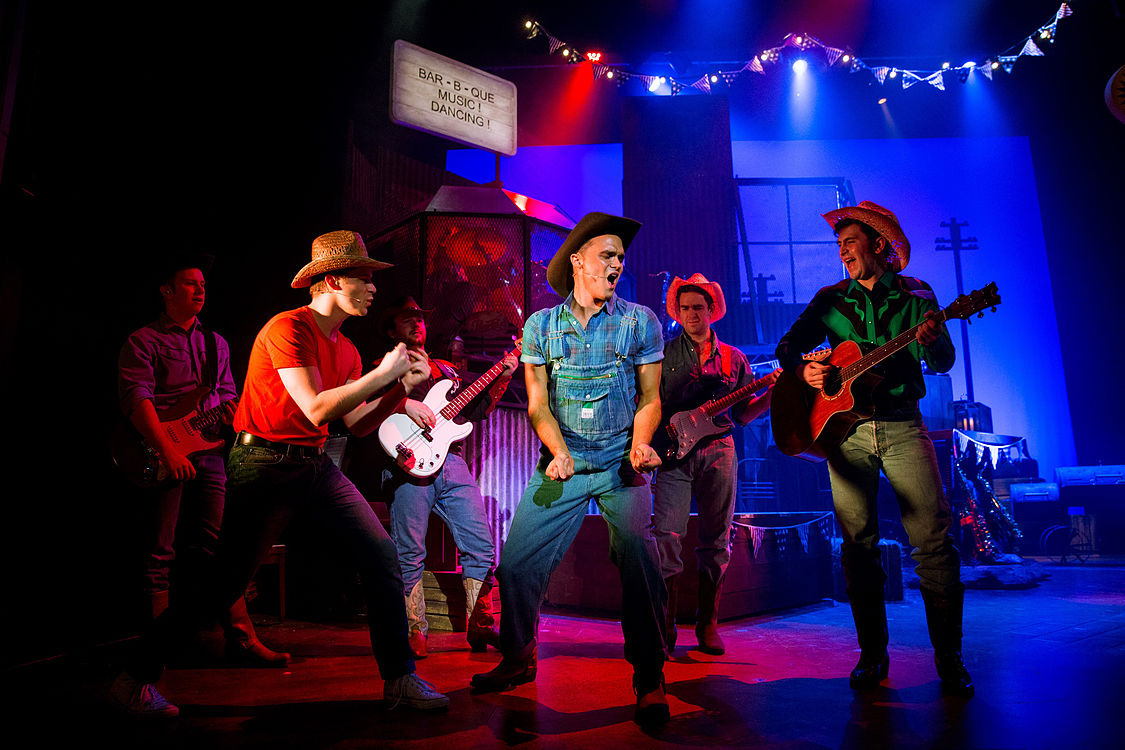 The 1980s were pelvic times. Hard Rock, Glam Rock, R&B, Hip Hop, Northern Soul and all shades of everything in-between made quite sure of that.
A torrent of unstoppable sound and movement swept the globe, empowering youth and challenging oldies.
Barriers of colour and creed turned fluid, and a new politics of expression brought young people together in an explosive mixture of sound, dance and visual art.
Except of course in Elmore City, Garvin County, Oklahoma, where evangelical Protestantism and social conservatism contrived to pretty much ban fun. A Bible Belt town of around 600 souls, Elmore has one graveyard, a Junior School and a High School. It features in the Gideon Book of Historical Places, and seemingly the school mascot is Bogey the Talking Badger.
For reasons no one could even remember, fun in the form of dancing had been banned by local ordnance since 1898. On March 3rd 1980, the Elmore School Board voted 3-2 to allow the class of 1980 to hold a school prom.
In 'Footloose – The Musical', Elmore has been re-named Bomont. Dancing is strictly forbidden under Local Ordnance 416, and a classic head-to-head between emerging youth and well-established establishment is defo on the cards.
Those who have seen the 1984 film, and who hasn't, will be familiar with the plot line. Good lookin' Chicago boy moves to Bomont, tries to fit in and meets rivalry from peers and opposition from elders. Love blossoms, establishment attitudes soften and compromise comes. Everyone starts to have fun and the art of dance is again legalized.
The transition from film to stage both retains and builds on the essential energy of the film, and although perhaps a tad slow in the very early scenes, this production builds steadily to a heady audience-engaging climax by the end of Act Two.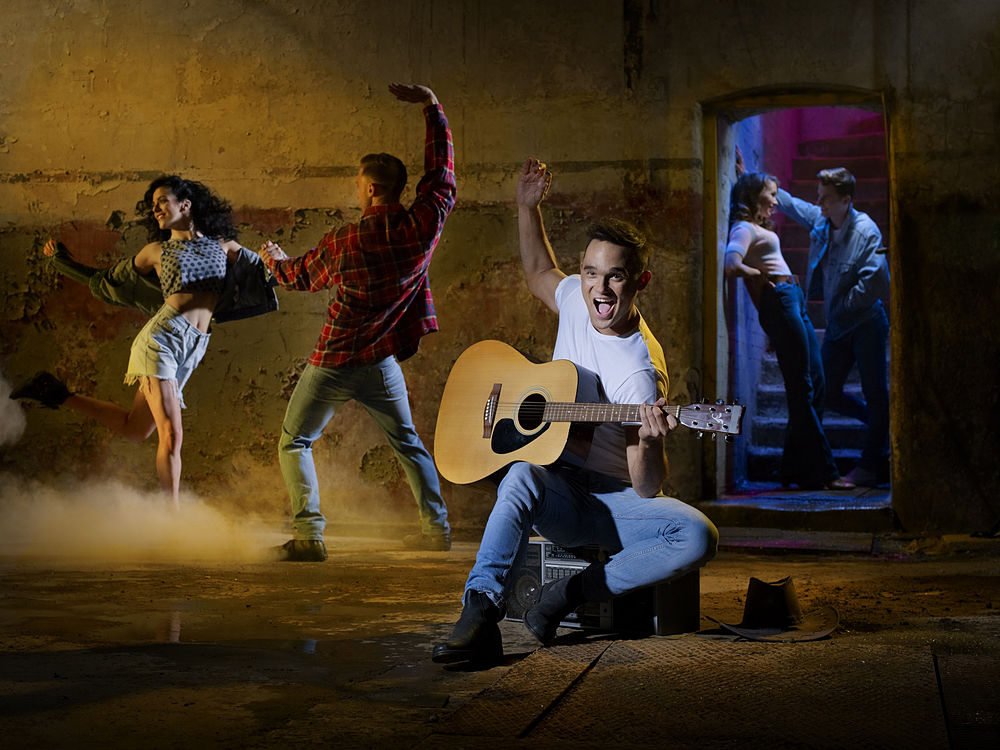 The casting of actor-musicians is a brave move but works very well indeed.
Any lingering suspicion that a rock band or two lurks behind the scenes is soon dispelled as Luke Baker's 'Ren McCormack' and Scott Haining's 'Cowboy Bob' strut their stuff and swing those flying guitars.
Even Nigel Lister's soul-searchingly honest 'Rev Shaw Moore' gets in on the musical act with a rousing bass finale.
Add to the mix singer/actor Maureen Nolan as preacher's wife 'Vi', a quorum of swing cowgirls and understudy Luke Thornton's 'Willard' – Gareth Gates was unavailable on first night in Aberdeen – and Footloose really takes off big-time.
With around twenty classic Eighties hits, including 'Holding Out For A Hero', 'Mama Says, Dancing Is Not A Crime' and the pounding 'Footloose Finale', 'Footloose – The Musical' served up exactly what the audience wanted, and by the finale had folk dancing wildly in the aisles.
Directed by Racky Plews with David Morgan as Touring Company Stage Manager.
Footloose – The Musical plays at HMT Aberdeen until Saturday 25th June
Tickets from Aberdeen Performing Arts Tel: 01224- 641122
Words © Duncan Harley and Images © APA