With thanks to Martyn Smith, Marketing & Events Organiser, Grampian Transport Museum.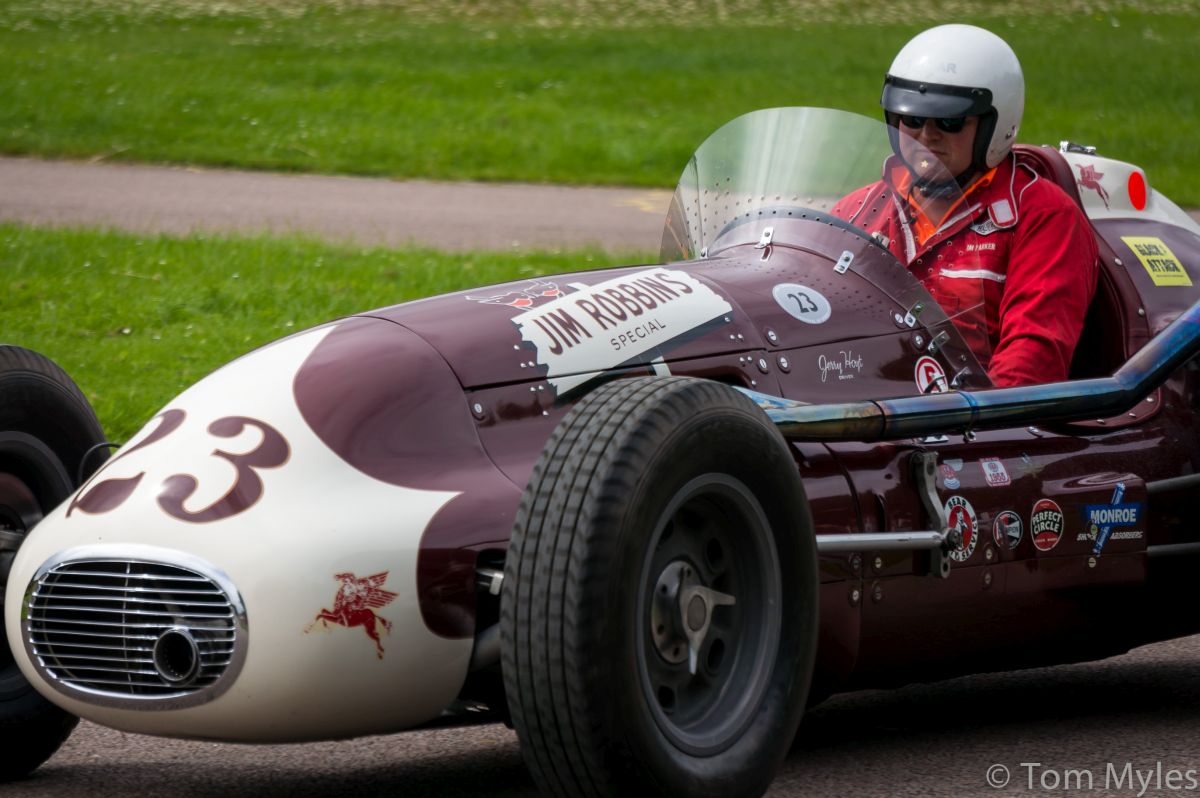 With a little over a month to go, the countdown to this year's SpeedFest is now well and truly underway! The flagship fundraising event for the Grampian Transport Museum in Alford, SpeedFest takes place on Sunday 3rd July and the event, which is now in its 7th year, will showcase some of the finest record breakers of the motoring world.
Record breaking stunt driver Russ Swift has already been confirmed as the star act and returns to the North East to wow the Alford crowds.
The legendary Issotta Fraschini Fiat Special, built to plans produced by Fiat in 1905, will also be attending the event. Powered by a mammoth 16 ½ litre V6 Zeppelin engine and producing around 250hp, the engine was acquired from the collection of Gar Wood – the American equivalent of Malcolm Campbell.
Gar was well known for purchasing surplus engines at the end of the first World War, most of which went on to be used in speed boats.
A custom built steam motorcycle, a current land speed record contender, one of several record breakers from the Isle of Man transport museum, will also be participating plus a world record holding electric car, produced by the University of Stuttgart. E0711-5, which is currently the fastest electric vehicle in the world, will be presented by its enthusiastic student builders.
There has been an amazing response from vehicle owners, from near and far, and this year's event will see a very rare collection of Italian vehicles pulled together, certainly for the first time in Alford. A Ferrari F40, F50 and Enzo will showcase some of Italy's finest offerings to the supercar world.
The impressive displays will be topped off with the addition of a stunning Type 59R Bugatti Grand Prix racer, owned locally by the Oag family.
The action will not be confined solely to the arena, with an amazing trade presence including a mix of high profile car manufacturers. Tesla are the latest name to put pen to paper for the event and will be joined by the Peter Vardy group, who will display the very latest offerings from Porsche. Parks of Hamilton will showcase a range of supercars from McLaren, among many other prominent marques.
A number of local suppliers, including JoJo's jam and CC Coachwork will further enhance the trade displays and ensure the event retains its family focus.
Museum curator Mike Ward commented:
"I'm particularly pleased to see electric and steam record breakers at SpeedFest this year. It may come as a surprise to many to know that Stanley Steam cars were doing 120mph in the early 20th Century! 
"Tesla are a very welcome returning manufacturer to SpeedFest. They bring electric car technology right up to date with their fantastic all-electric cars, giving SpeedFest a topical and even futuristic aspect!"