With thanks to Jessica Murphy, Senior Account Executive, Citrus:Mix.
One of the biggest thrill rides in Europe will swing into action at Aberdeen's Christmas Village later this month.
Standing at 50m high, the Bomber will become a focal attraction in the village, which is being spearheaded by Aberdeen Inspired in partnership with Aberdeen City Council and Codona's.
The Bomber is a hugely popular high rise, high speed ride bound to attract thrill seekers looking for an adrenaline rush. Reaching a maximum force of 3.6gs riders are thrown forward at speeds of up to 90mph.
Spinning gondolas add to the adrenalin inducing sensation as visitors race towards the sky and "bomb" to the ground at top speed.
The Aberdeen Christmas Village is part of the Winter Festival, which is being organised by Aberdeen City Council. As well as a Miami family ride and festive themed cups and saucers and carousel provided and staffed by Codona's, the village on Union Terrace will feature a spectacular outdoor ice-rink and traditional German style market made up of retail outlets and festive food and drink stands, as well as an entertainment marquee.
Breakneck Comedy has organised the line-up for the venue, which will include a host of talented comedians, bands, singers and choirs who will take to the stage to entertain the crowds.
Visitors will be able to indulge in a number of festive treats ranging from a German Bratwurst Artisan Grill and hog roast pulled pork baguettes to Christmas doughnuts and hot chocolate.
Gary Craig, chief executive of Aberdeen Inspired, said:
"We are sure that the fantastic rides provided by Codona's will be a hugely popular part of our Aberdeen Christmas Village. Part of our remit is to increase footfall within the city centre and all the family fun that will be on offer ticks all the boxes.
"We want people to be excited about being in Aberdeen at such a lovely time of the year and the bright lights of all the rides, along with the ice-rink and other offerings will certainly bring a feel-good factor to the heart of the city. What we have created will be unique and very different for Aberdeen and builds on the attractions we have put on in previous years."
Alfred Codona, director of Aberdeen-based family amusement firm Codona's, said:
"We are pleased to be playing our part in bringing some fun from our usual home at the beach to the heart of the city centre. The Aberdeen Christmas Village will be a wonderful attraction which will create a great festive atmosphere.
"The rides we have chosen will provide something for everyone, whether you are looking for a thrill or something to take your family on. At Codona's we take great pride in providing fun and entertainment for locals and visitors alike and we are looking forward to bringing that to Union Terrace."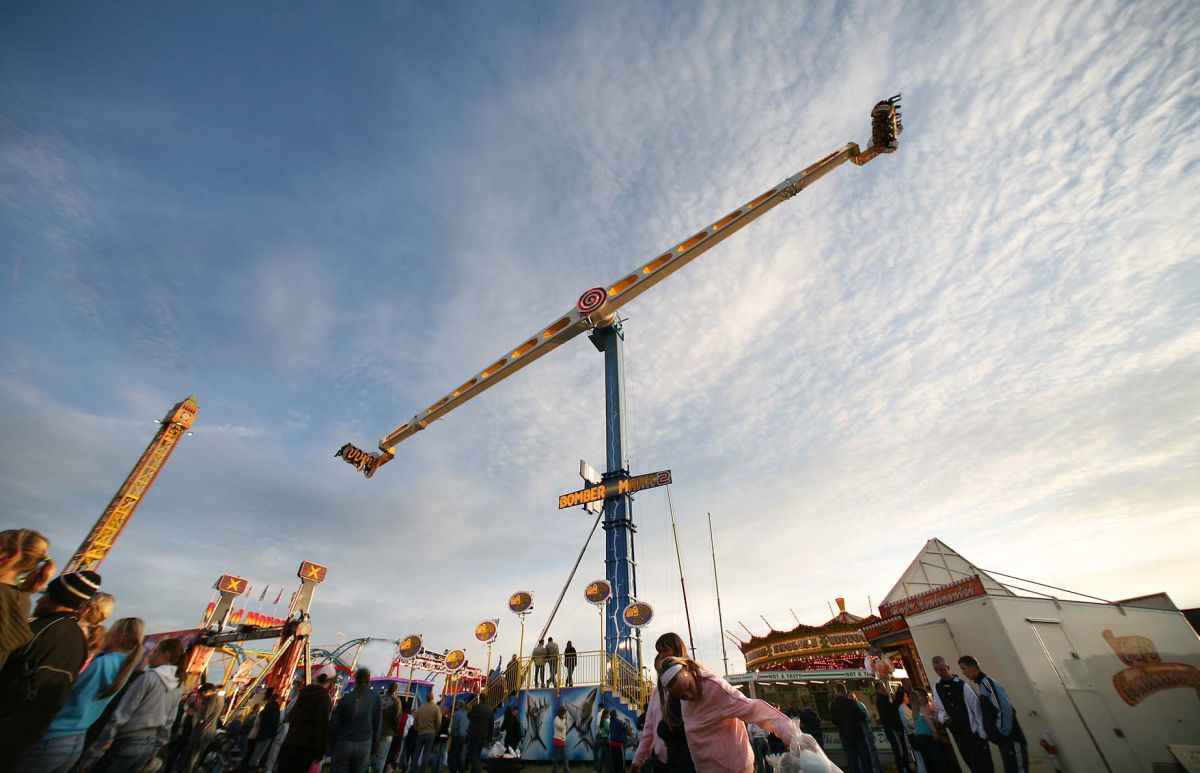 The Aberdeen Christmas Village will be open to the public from November 26 to January 03. A number of traffic measures will be in place for the duration of the Aberdeen Christmas Village. Please ensure you plan ahead and for more information visit http://www.aberdeencity.gov.uk/
Aberdeen Inspired is the banner under which the Aberdeen BID (Business Improvement District) operates.
It is a business-led initiative within the city centre in which levy payers within the BID zone contribute.
Proceeds are used to fund projects designed to improve the business district. Further information on the work of Aberdeen Inspired is available at www.aberdeeninspired.com
Comments enabled – see comments box below. Note, all comments will be moderated.