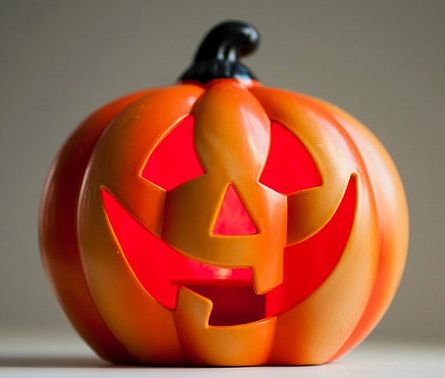 With thanks to Eoin Smith, Senior Account Executive, Tricker PR.
Calling all wannabe Ghostbusters: are you brave enough to spend Halloween in a haunted hotel?
Guests at The Caledonian Hotel in Aberdeen are amongst the bravest of the brave, as the building is thought to be the home of a ghostly presence that walks the corridors.
Legend has it that the ghost of Mary Littlejohn, a much-revered restaurant manager from the hotel's dim and distant past, has been spotted in the hallways of the hotel, which opened on Union Terrace Gardens in the Granite City in 1892.
Hotel staff are more than willing to share their stories of ghostly goings on – and can even point guests intrigued by the paranormal to the spots where they are most likely to encounter some paranormal activity.
Babs Dawson, a member of the housekeeping staff for over 19 years, is the hotel's unofficial ghost expert.
She says,
"I am one of the longest serving members of staff at The Caledonian, and as long as I have been here there have been whispers of a ghost.
"Everyone who works in the basement office has experienced a supernatural presence. When people are working alone down there, they often hear footsteps in the corridor but when they go to check who it is… no-one is ever there.
"Some members of staff have also mentioned that there is a cool spot on the right hand side of the fourth floor corridor – we think this might have been where Mary lived while working in the hotel.
"The hotel has been open for over 100 years, and I really do believe that there could be an otherworldly presence here. I think even after all these years, Mary is still checking in on us to make sure the hotel is running smoothly!
"Some guests are intrigued and actually want to see the spirit, but I can assure those who have no desire to come face to face with her that she has never been mischievous. She seems to want to ensure our guests have a restful and relaxing stay, just like the rest of us."
The Caledonian isn't the only haunted location in Aberdeen city centre, and there are dozens of other spectres that will delight – and terrify – fans of TV shows like Most Haunted.
His Majesty's Theatre – just a few hundred yards from the hotel – is said to be haunted by not one but two spooks. The most famous is Jake, the spirit of a stagehand who died in a tragic rigging accident during a circus performance at the time of World War II.
Many actors and crew have reported unusual goings-on during performances, with disembodied footsteps heard backstage and props and tools mysteriously vanishing without a trace. There are also rumours of a Grey Lady, who has been spotted gliding through the foyer.
There are other paranormal hotspots close to the hotel too. Halloween ghost hunters might spot the ghost of Friar Charles Gordon – affectionately known as Priest Gordon – near the Castlegate. After 50 years' service at St Peter's Chapel, Gordon died in 1855 and was so loved by the city that the citizens lined the streets for his funeral.
They might also catch a glimpse of the ghoulish monks that haunt the historic Green marketplace, or the pale apparition of a dark haired woman dressed in white that hovers in St Nicholas Kirkyard.
And The Caledonian Hotel is not the only member of The Hotel Collection in Aberdeen to house a ghostly presence. Anne McIntosh, duty manager at The Aberdeen Skyway Hotel, has come face to face with one spectre in the dead of night.
Anne says,
"When you're working the nightshift, you often feel like there's a presence there with you – but I think that's part and parcel of working alone at night. There was one time, though, about five years ago that I saw something I really can't explain.
"I was working on my own at the reception. I left for a second to look at the security monitors and noticed that there was a woman sitting on a seat next to the reception. I went through to speak to her, but she had disappeared. When I went back through to look at the monitors again, she was still sitting there.
"As far as I know, no-one before or since has seen the ghost – but it was pretty terrifying at the time!"
For those looking to jump into their Mystery Machine and head to Aberdeen for a spooky break, rooms at The Caledonian Hotel are available on Halloween from £67.15 per room (based on double occupancy, bed & breakfast). Rooms at The Aberdeen Skyway Hotel are available from £58.65 (based on double occupancy, bed & breakfast).
The Caledonian Hotel and The Aberdeen Skyway Hotel are part of The Hotel Collection, which has one other venue in the city – The Aberdeen Altens Hotel. There are 446 bedrooms across the three venues, and each has conferencing and banqueting facilities. The Aberdeen Altens Hotel also has a health and leisure club. Further information is available at www.thehotelcollection.co.uk/aberdeen
Comments enabled – see comments box below. Note, all comments will be moderated.
[Aberdeen Voice accepts and welcomes contributions from all sides/angles pertaining to any issue. Views and opinions expressed in any article are entirely those of the writer/contributor, and inclusion in our publication does not constitute support or endorsement of these by Aberdeen Voice as an organisation or any of its team members.]