Spy thriller Spectre is Daniel Craig's fourth outing as James Bond. It's not as good as the previous Skyfall, though even that wasn't particularly remarkable. Aberdeen Voice's Andrew Watson watched the most expensive Bond movie yet in its second day in cinemas.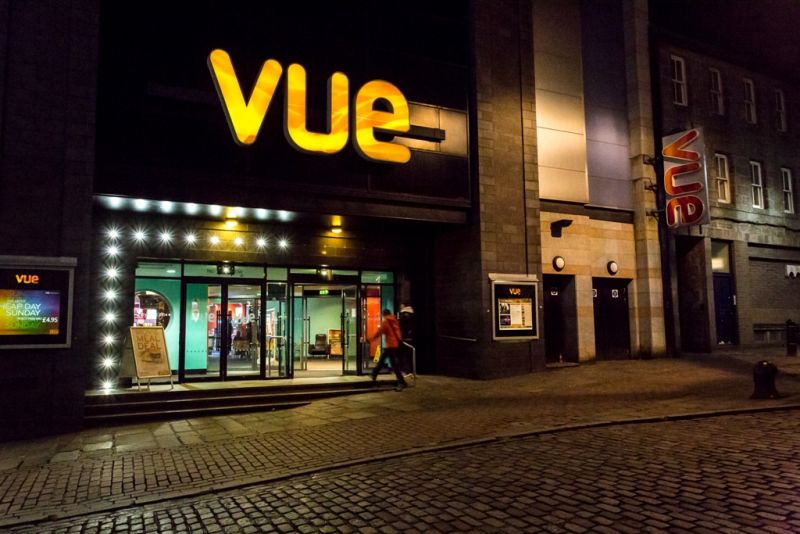 There were just over a dozen people at Vue on Aberdeen's Shiprow during the Tuesday morning showing, which was probably good given that most people were at work at that time of day.
Casting-wise the composition of its starring actors is interesting. Much time was spent placing the voice of main antagonist Ernst Stavro Blofeld.
Indeed Christoph Waltz is best known by many as Jamie Foxx's sidekick in Django Unchained. 
He's very soft spoken like Bond's previous adversary, Skyfall's Raoul Silva (Javier Bardem).
Anyway, the film primarily revolves around Bond and his main love interest Dr Madeleine Swann, played by Léa Seydoux. She's the daughter of a man with serious links to a shadowy organisation called Spectre.
Basically Bond starts the film following the death wish of M (Judie Dench). Her assignment from beyond the grave lands him in some serious trouble. It turns out that new management at MI6 wants to steamroll the '00' project, and 007's transgression justifying this process.
He goes rogue anyway, and tracks down Swann's father. Upon revealing his daughter's location, someone to help Bond in M's search for answers, he urges him to protect her before killing himself.
This is amidst the new setup of the British intelligence services, soon to turn global, warring with the old guard like the current M (Ralph Fiennes). The latter is, of course, in favour of the '00' project.
When Bond seems certain to die, inextricable links are made between himself and Blofeld. The revelation concerning Bond's childhood almost makes enduring some of the film's less watchable moments worthwhile just for this alone. Of course, looking back it was Bond's upbringing that made Skyfall intriguing.
However, barely a couple minutes of key dialogue within a film clocking almost two and a half hours is a lot to ask. Highbrow types maybe wouldn't have the patience.
The fascinating detail revealed is seemingly the one of few things of substance revealed in the duration; the rest just cars, combat and explosions. The whole "Bond, James Bond" routine early on in the film in this particular outing is meant to be brooding and sexy, but just comes off as corny.
Yes, despite how more serious Bond has become in the Craig-era there are, thankfully you suppose, some lights moments; the third 'c', comedy.
Overall it's typical of most Bond films that have preceded it: spy thriller slightly more intelligent than your average exploding action film. Shaking, but not too stirring.