Phil Moar, Account Manager, Citrus Mix.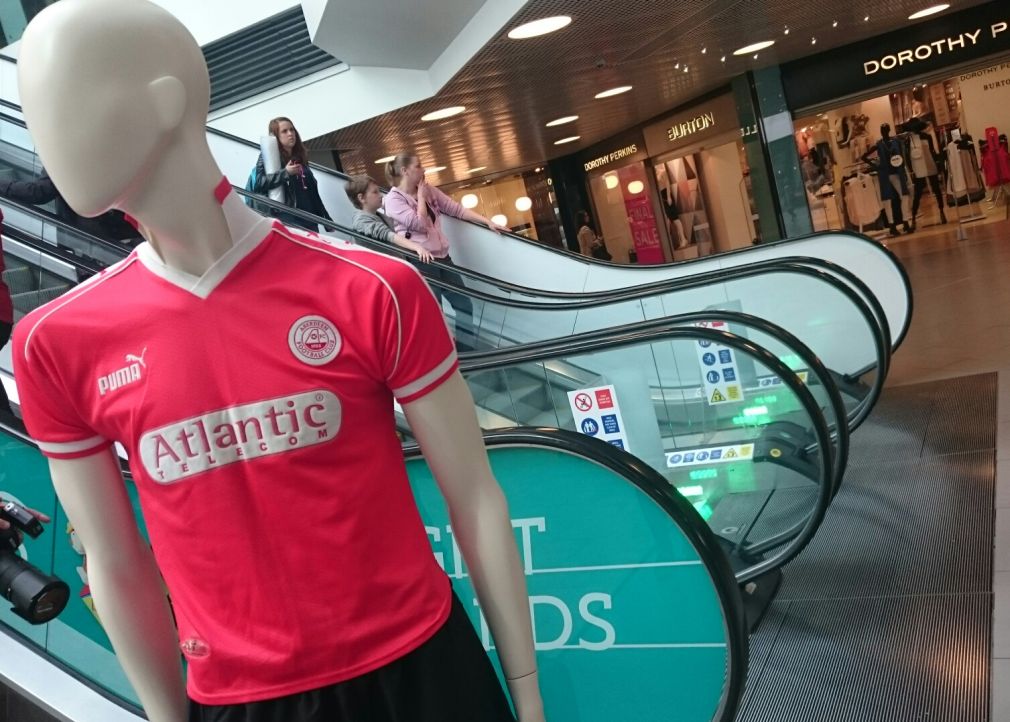 A city centre shopping mall is looking to take shoppers on a trip down memory lane as part of its 25th birthday celebrations next month.
Bon Accord & St Nicholas will celebrate the milestone on August 22 with a day of special events that will see staff, both old and new, retailers and its visitors come together to mark the anniversary.
As part of these celebrations, the centre is appealing for help from local businesses, collectors and museums as it aims to install a pop-up 90s museum in the heart of the Bon Accord mall.
It is hoped that the focal point of the mini exhibition will be a range of 90s cars which will be on display on the big day in August.
To accompany this, the centre is on the hunt for quality pieces of 90s memorabilia that will help create a look back to life as it was when the centre was first opened by Her Majesty the Queen in 1990.
From sporting memorabilia, to music collections, computer games and clothes, it is hoped that a selection of iconic pieces will be present to allow shoppers to reminisce about times gone by.
Craig Stevenson, manager of Bon Accord & St Nicholas, said:
"We've been thinking of various ways that we can mark our 25th birthday next month and we've decided to try and bring a bit of the 90s back to the Bon Accord mall to highlight the special milestone.
"We often speak to shoppers who have been visiting us for the good part of the last 25 years and many regularly mention shops they remember. From nipping into Woolworths for a pick and mix to visiting C&A, there is always a warmness shown towards looking back on what was within the centres before.
"With this in mind, we want to create something that gets people thinking back to the time when we opened and we think the pop-up museum will help do just that. We're delighted that Alford Transport Museum has donated the car towards the exhibition and we're looking for help from any specialist collectors, museums or businesses which may have items that could sit within the display.
"From football memorabilia to collections of 90s fashion, games and music, we'd be really interested to hear from you."
Throughout the last 25 years, the centre has continued to innovate and grow to where it stands today. Currently home to a number of the UK's leading retail brands, the Bon Accord mall includes Scotland's largest Next as well as Aberdeen's only Topshop and Topman standalone stores.
At the heart of its future development are expansive plans to create a new leisure hub within the centres. At the core of the blueprint is a proposed 28,000 sq ft cinema complex and seven new restaurants totalling 30,000 sq ft.
Those interested in donating items or a collection to Bon Accord & St Nicholas, please contact the centre on 01224 647470 or email Customer.services@bonaccordcentre.com
Comments enabled – see comments box below. Note, all comments will be moderated.