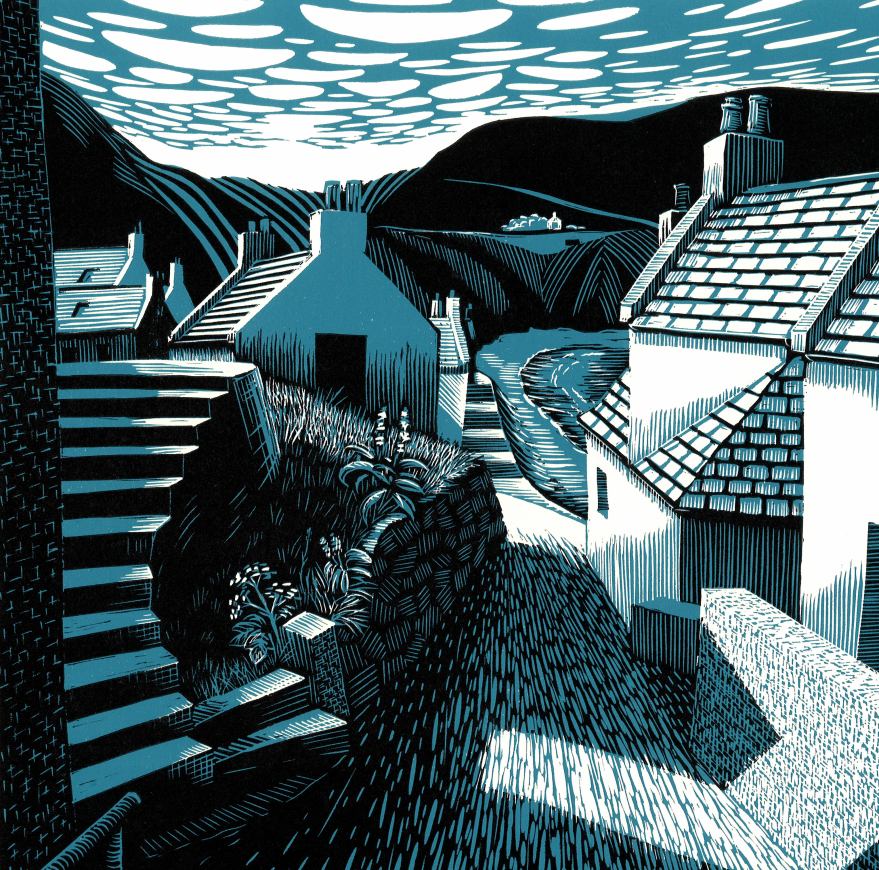 By Duncan Harley
Duff House, Banff is to host an exhibition of new work by North East artist Bryan Angus this summer.
An art book, successfully funded by a Kickstarter project which attracted backers from as far afield as the USA, Germany and Denmark, accompanies the exhibition.
Entitled Bright Coast – Long Shadows, the exhibition will feature Bryan's images of Banff, Macduff, Gardenstown, Pennan and Portsoy.
The book will explore the methods and creative processes used in the making of the work.
Says Bryan:
"This book will help promote my artwork and I hope encourage other people to make art. It will also promote this beautiful and hidden area of the world."
Bryan is a visual artist living and working on the Banffshire Coast. Along with wife Carla he teaches art at the Creative Retreat in Gardenstown. His work is firmly based in the tradition of representational landscape art, created in soft pastel, oils and increasingly, lino print.
Influenced by American artist Edward Hopper's paintings of houses in the blazing Massachusetts sunshine and referencing the low angled lighting typical of film noir, Bryan's images portray the villages and sea edge of the Banffshire coastline and feature the dramatic lighting and long shadows of the northern winter months.
When asked about his inspiration, Bryan, a graduate from Gray's School of Art, comments:
"The bulk of my work is inspired by the beauty of the land hereabouts, enriched by the history of the people and their towns. My own family history has a branch along this coast, so my sense of place, and subsequently the rediscovering the images of previous lives, has also informed my work."
Bright Coast – Long Shadows opens at Duff House on 18th July and runs until 30th August.
Words © Duncan Harley, Images © Bryan Angus.
First published in Leopard Magazine.