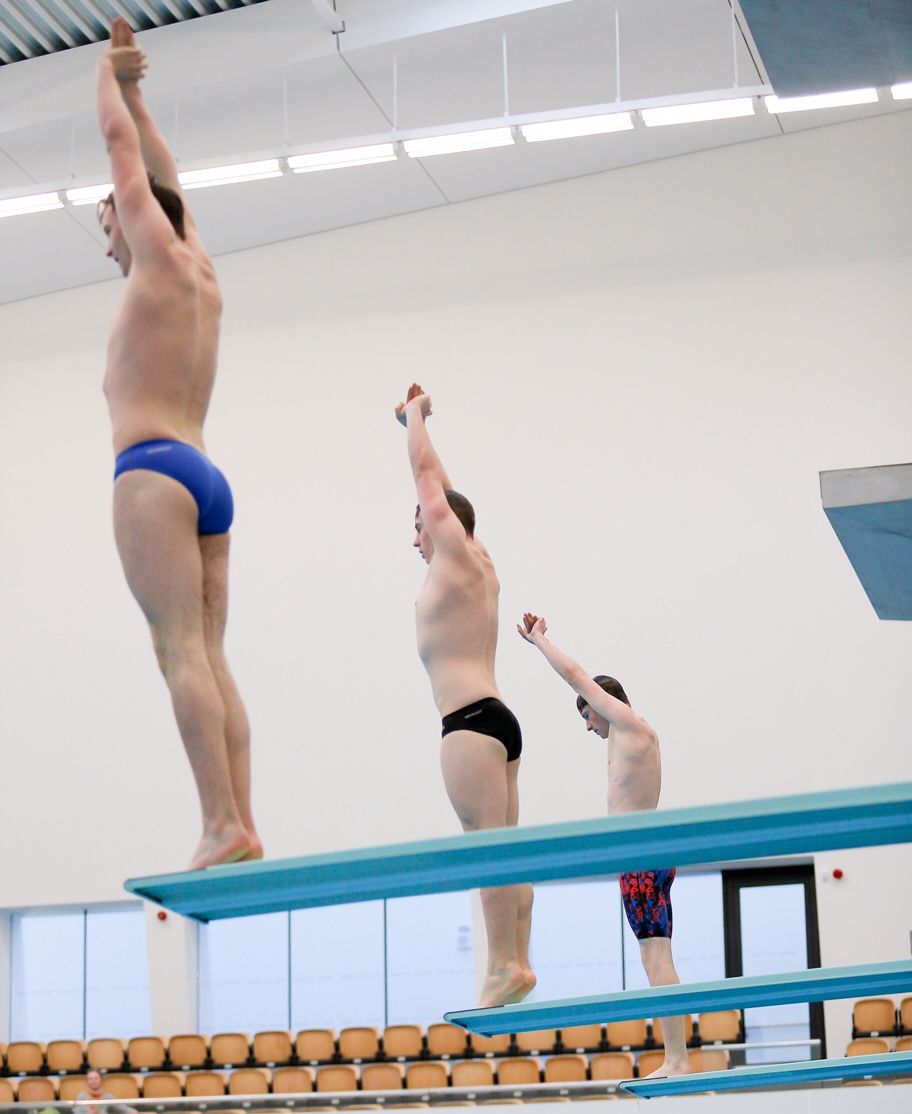 With thanks to Dave Macdermid.
Having celebrated the Aquatics Centre's 1st birthday in May, Aberdeen Sports Village (ASV) is delighted that Aquatic Engineering and Construction Ltd, an Acteon company, is continuing to support diving at ASV.
Diving at ASV has developed since the facility opened in May 2014 and now offers an integrated pathway, supported by Scottish Swimming, from Learn to Dive through to club squads.
The first individuals are now competing around the country representing the ASV Diving Club.
Deborah McCombie, Head of Marketing & Communications at Aquatic said:
"The Aquatics Centre at Aberdeen Sports Village is an extremely popular world-class swimming venue. Our brand values relate to our Strength in Depth and so the opportunity to continue to support this centre-of-excellence and invest in some of the finest local young people to become the very best in their sport, resonates very strongly with our people and our business."
The sponsorship from Aquatic will help the Diving Club to support facility hire, equipment and squad coaching. The club currently train three times a week in the 25m pool at the Aquatics Centre; one of only ten facilities in the UK with full diving facilities and platforms up to ten metres. The divers also take part in dry land training focusing on their skills in the Aquatics Studio and the Sports Hall utilising the newly installed 'dry' diving board and trampolines.
There are currently ten divers in the club, eight of whom have progressed from ASV's Learn to Dive programme and two choosing to move to ASV from other clubs. Two of the current squad members – Farquhar McDougall and Clara Kerr – have already been competing in regional competitions and regularly obtain podium finishes.
Deborah continued
"We operate within the subsea sector of the oil & gas industry and it is possible that in years to come, some of these young divers will be inspired to go into the commercial world and work with our people on projects around the globe. We are delighted to extend our commitment to the Aquatics Centre for a further year."
Alison Wylie, Commercial Development Manager at ASV, said:
"We are delighted Aquatic is continuing to invest in diving at Aberdeen Sports Village. Their support is vital as we look to unearth and develop the next generation of Commonwealth and Olympic hopefuls. We look forward to further developing our partnership with Aquatic over the coming months and building on the early success of our Diving Club."