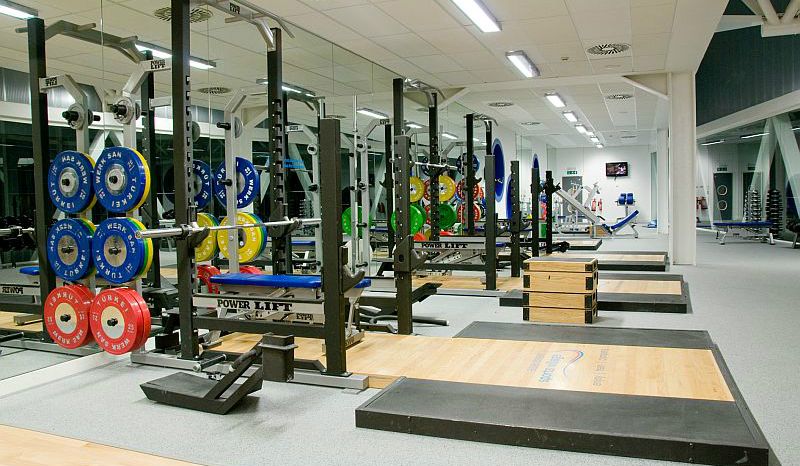 With thanks to Dave Macdermid.
Aberdeen Sports Village, a partnership between the University of Aberdeen, Aberdeen City Council and sportscotland has achieved Investors in Young People and Investors in People Gold
accreditation.
Investors in Young People is the only people management standard that focuses on an employer's recruitment and retention of young people, while achieving IIP Gold puts Aberdeen Sports Village in the top 7% of all IIP accredited organisations.
Launched in July 2014, Investors in Young People originated through a key recommendation from the Commission for Developing Scotland's Young Workforce, led by Sir Ian Wood. The accreditation is offered to all businesses across Scotland and exists to recognise and support organisations across Scotland in the employment of young people.
Having now achieved both accreditations, Aberdeen Sports Village is now eligible to use and display the Investors in People and Investors in Young People logo and plaque, and enjoy their benefits.
Commenting on the award, David Beattie, Chief Executive of Aberdeen Sports Village, said:
"We're immensely proud to have been awarded both IIP Gold and IIYP accreditation and I believe this represents our firm commitment to each of our employees and demonstrates the good practice we have in place. 
"We have a fantastic, passionate and diverse team at Aberdeen Sports Village and having achieved both IIP Gold and IIYP shows just how far we have come as an organisation since opening in 2009."
Peter Russian, Chief Executive of Investors in People Scotland, said:
"This is a fantastic achievement for Aberdeen Sports Village, and I and the whole IIP team would like to wholeheartedly congratulate them. Achieving both IIP Gold and IIYP is a fantastic achievement. The Investors in Young People framework not only recognises and supports organisations in the employment of young people, but marks them out as an employer of choice.  I envisage that many more organisations in the North East of Scotland will wish to follow in the footsteps of Aberdeen Sports Village and demonstrate their commitment to young people by working with the Investors in Young People framework." 
He continued:
"The benefits of recruiting and developing young people are countless. These include the creation of a talent pool for the future, new and increased skills in areas such as IT and social media, fresh eyes and mind-sets into business operations along with enthusiasm and unique talents."
Aberdeen Sports Village opened in August 2009 to provide world class sport and exercise opportunities to everyone in the community. These opportunities were further enhanced with the opening of a state of the art Aquatics Centre in May 2014. The organisation recently defended its 'Scottish Gym of the Year' title at the 2014 National Fitness Awards.