A satirical cornucopia of news stories, current events, anecdotes and statistics on the life and crimes – sorry – life and times of Donald Trump. Businessmen large and small, beautiful women, here's all you need to know to convince yourselves Trump's the partner for you. And – he wants to grow up to be President. Old Susannah aka Suzanne Kelly counts down.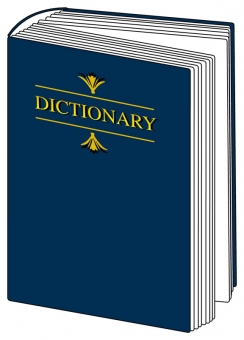 Donald Trump is not just another pretty face. Sure, he may have had the odd financial hiccough or two.
He may have done business with some less than savoury characters (Damian Bates of the P&J and the odd underworld shadowy figure).
But at heart he's just a nice guy who wants to build a golf club – best in the world – that his dear saintly grandma would have loved. With no further ado, here are 19 reasons why this is the ideal business/matrimonial/golf/huntin' & shootin' partner for you.
He's going to stop Mexico from sending rapist druggie immigrants to the USA
In a remarkable video, Trump's just explained how Mexico is 'sending' the good ole US of A people with problems. We've got to stop these foreigners from coming into a civilised country, riding roughshod over its laws, and taking over. If he'd have said this from his Menie estate golf clubhouse, where he flies in, having taken over two former SSSI sites and brought grief to the locals, it would have really driven the point home.
Listen to him talking about how to deal with these undesirable foreigners here:
He's into freedom of expression – unless you're working for him and have something on your Facebook page that's naughty and bad for the club's reputation. How we all laughed when the highly-offended Trump International Golf Links Scotland management sacked its chef. Why did they get the hump?
The man had the temerity to have (stop reading if you are of a sensitive disposition, and skip to No 3) a shortbread that looked like a man's private parts on his Facebook page. Sure, this was his own private Facebook page not linked to Trump, and someone else had put the offensive confection on the chef's page, but when you're dealing with financial titans of Trump's moral fibre, there is no room for anything offensive. (See also No. 5 for further evidence of what is / is not offensive to publish).
The chef in question was going without his final pay for a while; he had a sick child. Was it the intervention of a local newspaper (hint: not the P&J) which was going to write further about this that helped get the chef his settlement? We'll never know, as like anyone else who's worked for the Donald, he may well have been gagged.
The Donald can link you to some colourful characters.
While immigration from Mexico to the US is obviously a no-no to our man; Donald Trump once indicated that only Europeans should be allowed to come on over. Some of these acceptable types of immigrants and their children now do business with the man.
There is no room for racial discrimination; Trump's been accused by others of having links to alleged criminals and organised crime figures from European as well as Asian backgrounds.
This article seems to assert there are possible links to organised crime and Donald Trump.
In this article questions are raised about Mr Trump's links and as to whether the Scottish Government fully assessed any such issues
Aberdeenshire planning is aware of all of this; so were the Scottish reporters who granted him permission to take over Menie for his planned complex. But they decided it wasn't relevant. There is a government/Police Scotland directive about looking out for organised crime operations – which may well flourish in property development (heaven forfend!). But as you and I know, there is often smoke without fire. I think Trump's just vaping.
Since no laws about organised crime and what goes with it are being enforced in Scotland (in Trump's case anyway), you'll get to meet lots of influential people if you get in bed with the Donald.
His Gran was Scottish
There can be no more persuasive argument than that Donald Trump boasts Scottish bloodlines. No wonder he's always trying to get Barak Obama to produce a birth certificate; Obama might be one of those non-European raping drug dealers that snuck into America.
It was always something of a surprise that having The Don show up at Aberdeen Airport (estimated cost of one cancelled trip, according to the Police, cost the taxpayer £8000 in police costs) with beautiful girls, red carpets and a personal police escort hasn't led to massive crowds waiving hankies and throwing flowers. He's one of us after all (Old Susannah has Scottish roots too, but alas won't be opening a golf course).
This love of all things Scottish and a disdain for third world people trying to better themselves is seen in the many 'Made In China' ties, shirts, souvenirs available with the Trump brand.
He passes valuable skills and moral lessons to his children: Hunting is cool
Donald Jr. is a chip off the old blockhead. He is as much a conservationist as his father is an environmentalist (see No. 12). When Donald Jr posed with a severed elephant's tail, it made some bleeding heart liberals angry.
You might think that with poachers reducing Africa's elephant, rhino and big game population to the vanishing point that elephants were somehow benevolent creatures and should be saved. It's just as Donald Jr. explained it in Anthony Baxter's (see No. 20) film 'A Dangerous Game'. If people like the Trumps didn't go on safari with guns, Africans wouldn't have shoes.
That kind f charity alone should convince you this is the business partner for you. Ladies will swoon at the braveness of the big hunter polishing his big gun too.
Forbes Magazine puts it all into perspective:
"First, what was with that elephant tail? Donald Jr. told me that TMZ didn't report that Africans traditionally cut off the tail and make bracelets from the tail hair. TMZ didn't seem to know—again, because they didn't do any reporting—that Africans do this as a sign of respect for the fallen animal. And they didn't report that elephants are over-populated in the area the Trumps hunted and so need to be hunted to prevent them from further destroying their habitat.
"They didn't mention that when elephants overpopulate they literally rip down the forest. They didn't note—and any conservation group could have told them this—the result of an overpopulated elephant herd is death by starvation and disease. Nor did they did contact the Zimbabwe Parks and Wildlife Management Authority to find out that hunting is managed scientifically to benefit all species and the ecosystem." 
As Groucho Marx once said in Animal Crackers:
"This morning I shot an elephant in my pyjamas – how it got in my pyjamas I'll never know." 
So here we have a family of brave, intrepid hunters risking life and limb to stop elephants in their tracks. Now that you know the real facts, and that the tail was going to be made into a bracelet to celebrate the animal's bravery or some such, defend the clan Trump. All I can say to those who criticise them for their hunting is 'Tusk, tusk tusk'.
He's going to be President 
It's not enough to run beauty pageants and golf courses; it's not even enough to be a self-awarding award winner (see no. 9)  and an energy expert. The Donald wants to be president, and apparently he's going for it. For some reason, he feels an affiliation for America's right-wing Republican party; I am sure this surprised you greatly.
He has a plan to stop IS/ISIS in its tracks (but we can't be told about it yet), and he's going to build great big walls between the US and Mexico (those pesky raping druggie immigrants don't you know). Watch for further developments. I feel much safer knowing that one day Donald Trump and Vladimir Putin may interface representing the US and Russia. Peace in our time may be imminent.
Most of us think of him as a modern incarnation of 'Honest' Abraham Lincoln (except Lincoln had better hair). However, The Washington Post is not as convinced of his honesty. They write:
"He won't feel the need to strictly adhere to, well, the truth." 
This is a shocking statement about how he may perform in a debate, and I hope he sues them. Here's a great profile of the future president.
He's quite the ladies' man
The world's most beautiful women flock to the Donald. Dreams of running their fingers through his chequebook – sorry – his hair — bring the world's most glamourous, self-esteem-filled women running. This sex appeal will surely rub off on all who are associated with him. Perhaps part of that appeal are all those photos of him looking thoughtful and self-possessed.  You might find yourself throwing interesting shapes with your mouth as well just like he does.
Trump helps liberate women by running beauty pageants
It's nice that Donald helps the fairer sex be all they can be – objects. If that weren't good enough, if further proof if any were needed that there is no racism in the Trump organisation – the Miss Universe pageant is open to every beautiful woman willing to put on a bikini. Miss Universe is a completely above board exercise in finding out who looks best in a gown or a swimsuit. Can you believe one year a transgender person entered? It speaks volumes for Trump that they let this happen (eventually).
One sore loser claimed the pageant was fixed! Donald retaliated in the most refined, gentlemanly way possible – he sued her for $5,000,000. Obviously a beauty pageant would never be a fix.
He's won awards including the 6 Diamond Award
Donald Trump's businesses have won awards. Winning is everything. What helps to win awards? Being one of the people behind the award scheme of course. The well-known American Academy of Hospitality game DT's Menie Links a six diamond award. Diamond award, diamond geezer.
The prestigious 6 Diamond award had never been achieved before.  And what makes a 6 Diamond Award more special than a 5 Diamond award? Well, it's one more, innit? For more details of what the award is about, you could enquire on the website – where you can see the Academy Trustees. The top row has a photo of one 'Ambassador Extraordinaire' – Donald Trump. I'm sure they will answer all questions about how the award winners are selected.
10. Trump's a TV star – that means he must be popular.
No doubt this will be a vote winner. 'President Donald Trump' – this does have a certain ring to it. Alas, though – he may not be friends with people who helped his US version of 'The Apprentice' along the way. And those lucky female contestants? Here's what Trump said:
"All of the women on The Apprentice flirted with me – consciously or unconsciously. That's to be expected."
Indeed it is. I'm surprised Damian Bates isn't worried about his lovely bride Sarah 'Face of Aberdeen' working so closely with this sex magnet magnate.
Donald's helping to make Neil Young's music popular
Neil Young is an obscure Canadian musician. Trump very kindly took Mr Young's song 'Keep on Rockin' in the Free World' and used it for his Presidential campaign song. You'd think that this would please Neil, but he's having none of it. You just can't please some people. I've no doubt the two men see eye on the major issues of the day – keeping Mexicans out of the US, building golf courses, beauty pageants, etc.
Perhaps they just need to sit down and have a chat. Word is that Neil's desperate to do so.
He will save us from Wind Power: he is an expert, and he 'Is the Evidence'
Not content with bringing us beautiful women to look at and Chinese-made golf clothing, Trump will keep fighting to ensure that you and I have a wind-power free future. If you can believe it, the Scottish Government want to put wind farms where guests at the exclusive Trump Golf Scotland resort might have to look at them. This will be stopped at all costs. Trump was invited (naturally enough) to Holyrood for his expertise.
He explained his first hand knowledge of the effects of wind power on tourism. People apparently want a sedate, serene experience at an expensive resort, without having to look at an oversized, overblown, over-bearing eyesore. We have to pick our future: clean energy and a shift from our oil-based economy to renewables, or happy millionaire tourists. Best listen to the impartial expert.
He furthers the careers of journalists
Without Trump's complaint to the police and the subsequent arrest of journalists Anthony Baxter and Richard Phinney, where would the two be now? As if getting bundled into the back of a police car for asking about a broken water main weren't enough, Donald even agreed to be interviewed by Anthony for a subsequent documentary.
You can't say Donald is heartless now can you? As well as helping these fledglings advance their profile, Trump is generous in his support of local press supremo, Damian Bates.
For all the information on Baxter, Phinney and the two related, award winning documentaries (note these awards were actually given out by bodies that neither journalist were personally involved in, just like Trump's diamond award), just turn to the Press & Journal. Over the course of 5 years, 2 or three pieces appeared. Or, you can try the search feature on Aberdeen Voice.
He helps people break into project planning
One day, there she was, sitting amid the costumed dummies of the Gordon Highlander Museum. The next, she's sitting amid the costumed dummies at TGILS. Sarah Malone owes a great deal to Donald Trump for advancing her career from administrator of a museum to Vice President of a multi-million pound development.
You really don't need much experience to take on project management of a golf resort complex. You don't even have to know about golf. If you're a size 10, not too tall, and have connections with the press, you too can find yourself at the helm of a project like Sarah has. You just need determination, a beauty contest trophy, and a husband in charge of a newspaper. Oh, and of course, a benevolent benefactor such as Donald has kindly been to Sarah.
He helps keep extras and background artists in work 
A few years back, an angry mob protested against wind farms. They were all very much motivated in their cause – motivated by the money they were being paid by Trump to show up that is. Now he's apparently given work to yet more up and coming actors and extras to show up in support of his campaign launch; apparently the going rate was $50.
Trump knows good fences make good neighbours
When he thinks big, he things big. He plans to make a wall between the USA and Mexico as already mentioned. Sounds like a plan. A plan that he would have.
He's got some form here in Scotland. When Susan Munro refused to sell her home to a Trump minion, Neil Hobday, who was pretending to be a tourist in love with Scotland, Trump simply got the bulldozers in. Now where her kitchen window once looked out across the fields to the sea, she sees a huge mound of earth with weeds and dying trees on it.
The newly-created mound of earth was not on any of the approved plans for the area, but he's not one to stick to the approved plans, is he – what a loveable maverick.
He even hired environmentalists to write a report saying that the existing families were better off with these mounds of earth blocking their light and views. The experts didn't bother to speak to the homeowners; they just wrote the report without disturbing them. How's that for being considerate?
This wall was meant to be lowered considerably. That's not happened, and any day now, our trusty Shire enforcers will make him comply. Sure they will. The Munros loved it when all the dirt and sand from the newly-created mound blew into their home, their garden and their automobile engines. Good times.
He plants trees
Trump loves to plant lots and lots of trees at Menie. The mounds of earth he erected by Susie Munro and the Milne's homes didn't do enough to hide these Scottish cottages from the rich patrons he wanted to attract. So, he started planting pine trees on them. The trees, oddly enough, didn't like growing on top of a sandy pile of dirt at the beach (when did you last see a pine forest close to the sea?)
The trees get watered by minions, the trees turn brown, the trees die and are replaced. Some might think this is spiteful, wasteful, and not fair on homeowners (or on the trees doomed to die). But you have to admit, this self-proclaimed environmentalist has planted plenty of trees.
He's got great business sense
It's uncanny how he can make money. Despite 4 or so corporate bankruptcies leaving all sorts of small businesses and employees in the red, the Donald just keeps going. I guess we can thank his kindly bankers and benefactors to a degree, but it's really all down to his skill.
He is as modest as he is honest
On one occasion the man said:
"I think the only difference between me and the other candidates is that I'm more honest and my women are more beautiful."
God only knows what the other candidates were like.
These are a few of the many, many reasons you want to be doing business with the man lovingly known as Clownface Von F*ckstick.' Thinking of aligning with him? Go right ahead.
Comments enabled – see comments box below. Note, all comments will be moderated.
[Aberdeen Voice accepts and welcomes contributions from all sides/angles pertaining to any issue. Views and opinions expressed in any article are entirely those of the writer/contributor, and inclusion in our publication does not constitute support or endorsement of these by Aberdeen Voice as an organisation or any of its team members.]