With a career nearly as old as the standing stones he loves, writer, historian, beer lover, singer/songwriter/guitarist Julian Cope rode into town. Cope might not have had a huge audience at the Lemon Tree, but it was another one of those nights that was unmissable for Aberdonians who are interested in music. The faithful, the cognoscenti were there. Suzanne Kelly reviews; photographs by Dod Morrison.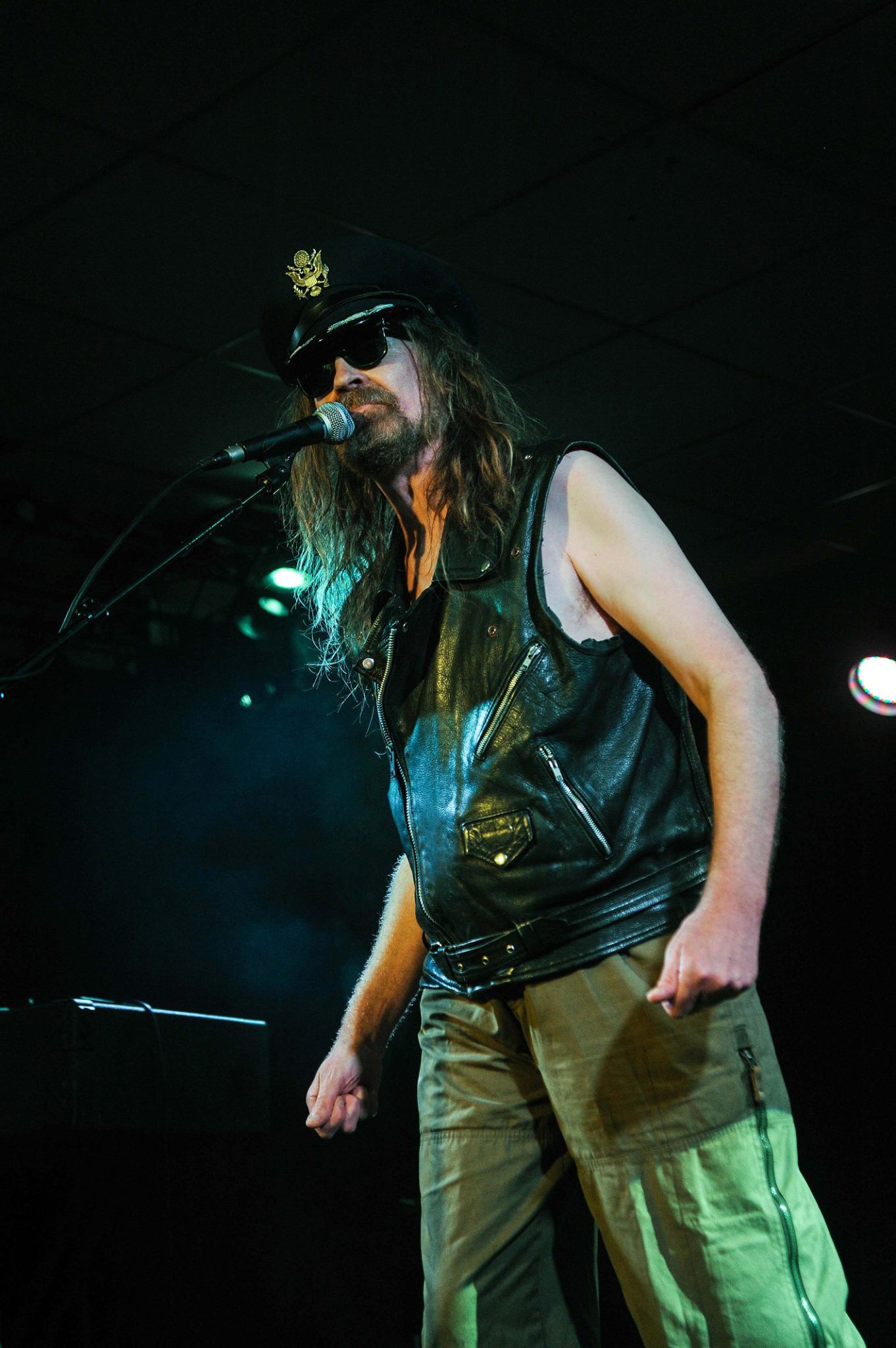 Julian Cope tickets didn't come cheap; two people would have spent just under £50 to get in.
Buying a ticket was also something of a gamble; would Cope simply 'emote' at us all night, ramble aimlessly through decades of psychotropic anecdotes, or would this be a really interesting night. Thankfully, it proved to be the latter.
Some of us were still very dazed and confused indeed, having just made it back to Aberdeen from Spear of Destiny's / Theatre of Hate's WestWorld weekend event; a stamina-taxing, unrivalled extravaganza, but I digress.
Then again, Cope seemed to spend much of the night digressing. Songs are interspersed with autobiographical stories of seeking Neolithic monuments and pubs.
Speeches on spiking the authorities' drinking water with LSD, or comedy sketches about writing songs filled with swear words are interspersed with tunes.
I'd have liked to tell him that this is Aberdeen; everyone in power seems to be tripping as well as power tripping.
We are made to feel Cope's enthusiasm for our area's many, unique, important standing stones. We are made to feel Cope's enthusiasm for real ale, good pubs and craft beer – at least some of the audience is already well with him on these points.
The hair's long, a US Air Force officer's hat sits on it. He's got on biker boots and shorts . With the oversized aviator shades, it could really be almost anyone under all that.  Jarvis Cocker once owned up to using a double to take his place on stage; was this Cope?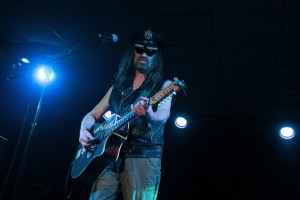 But then he played 'Double Vegetation' from Peggy Suicide.
I found myself remembering every word; to the dismay I'm sure of those around me, I found myself singing. I hadn't probably played it in a decade; but it was somehow all fresh in my mind.
What exactly it's on about I couldn't tell you; and possibly Cope couldn't either.
There is the word play that he uses so well 'We've discussed and discussed your disgusting routine'. There is the hint of impending environmental doom; 'Each day we get closer to the big bad fire'.
But as to being 'lost in the double vegetation'; well, I don't know what he means but it somehow doesn't' really matter.
I'm not sure you're supposed to take any of it literally – the lyrics or the patter. But we're royally entertained all the same.
In another 10 years he'll probably still be doing his thing, adding to his repertoire of tales and tunes. And if I'm around, I'll go for another serving. It's a lecture, a discussion, a stand up comedy show with some simple melodies with ethereal words. We've only got the one Julian Cope; neither accept nor expect imitations.
No one else can bike around the UK, research standing stones, explain how cultures worldwide use hallucinogens throughout history to access creativity, and talk beer while getting ready to sing about being outclassed. Cope's not to be outclassed; he's in a class all by himself.