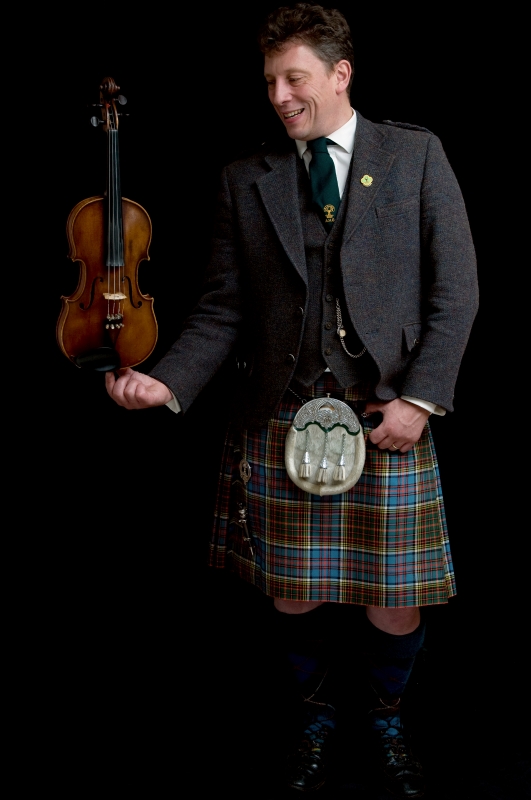 With thanks to Paul Anderson.
Once again it promises to be a memorable night of the finest traditional Scottish music at Aberdeen Music Hall's ever popular Hogmanay concert.
The show, produced by Tarland fiddle virtuoso Paul Anderson, is in its fifth year and has gained a reputation as one of the top traditional Hogmanay events in Scotland.
As in previous years, the 2013 concert boasts an impressive line up with the Jonny Hardie Ceilidh Band, Jim Stevenson on bagpipes, Joanne Pirrie (dancer), fiddle sets including music from Paul Andersons new album "Land of the Standing Stones", song and laughter from compere Robert Lovie and some unforgettable singing from the newly crowned "Scots singer of the year Siobhan Miller.
An added attraction to this year's show is a specially composed tune, written by Paul Anderson, which will be the prize at a draw during the concert. The successful winner will get to pick the tune title, receive a hand written copy of the piece and a recording of their tune.
"I did this a couple of years ago for the concert and it proved very popular. The title chosen that year was "the moose hoose" and it features on Land of the Standing Stones. The idea would be for this year's tune to feature on my next album" said Paul.
The concert starts at 7.30 pm and finishes at 10 pm with tickets available from the Aberdeen Box Office. For further information please contact Paul Anderson on 01339881929 or andersoncromar@aol.com