One of Scotland's fastest-rising young stars in Hollywood is actor Declan Michael Laird. Awarded a fully-funded place at the Stella Adler Academy of Acting based on his performance at a workshop, he's been busy ever since. Now it seems he's set his sights on more than acting. Declan talks to Suzanne Kelly.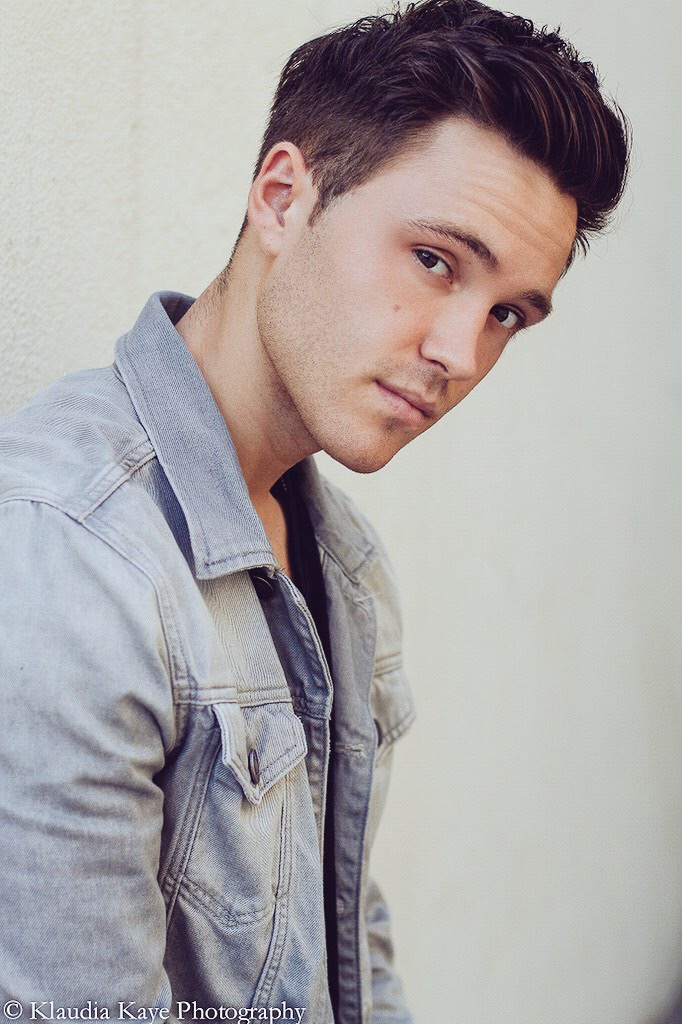 At age 21 most of us didn't have a clue what we wanted to do for our career.
Childhood dreams of being a ballet dancer, cowboy or an astronaut were being swapped for aspirations of a more practical kind. For those who wanted careers in sports, arts or entertainment; well-meaning family, friends and school advisors were probably trying to talk them out of it.
'Too much competition,' 'No reliable prospects,' 'No money to be made for most people in that field' would be some of the sensible persuasions used to veer young people towards surer, more conservative jobs.
Luckily for Declan, his family stood by his dreams. Initially he sought a career in football, and was doing well until an injury brought his pro career to an abrupt end. 
His second career choice? Acting. And his family stood by him again.
A mixture of support, perseverance and lashings of talent got him roles in River City, short films, and a prestigious scholarship to the legendary Stella Adler Academy of Acting in LA.
If luck plays a part in his meteoric rise, it is the kind of luck that comes from working hard, networking, and trying new things. With offers coming in faster and faster, you might think that sticking to acting alone would be Laird's game plan; it isn't.
Declan and I find a chance to speak for half an hour; he's on his way from one appointment to the next. I've done a little advance homework, and am pleased for him when I see that at the ripe age of 21, he's got his own Wikipedia entry. He's always keen to talk about what he's doing, but tonight he's even more so; his voice is just that bit more excited; he's speaking just that bit faster.
What do you discuss first with a Scotsman living abroad?  The weather, of course.  I bemoan the unpredictable time we're having weather wise and the end of April snows we briefly had.
How's the weather in LA?
"California's been in a drought; but now something like a year and a half's worth of water fell in a day.  All the roads are flooded.  When it rains here, it's as if people have never seen it before.  It's carnage; it's like a futurist film."
What are you up to right now?
"Right now I'm driving to Stella Adler for two reasons.  One – I've got work coming up in July, so I am brushing up and making sure I'm in class and all the mechanisms are well oiled.  But also two –  my photo has been put up on the Stella Adler walls.  They put up pictures of alumni such as Mark Ruffalo, Salma Hayek and Robert De Niro and now I'm up there as well.  I've got a huge smile on my face. "
Laird does sound like he's smiling and on the verge of happy laughter; he continues:
"I remember coming here three and a half years ago and looking at the wall and hoping someday my face would be there.  The Head of School John Jack called last week and told me to bring up a head shot.
"I'm in a class right now called Character Class; the idea is to push yourself to new limits.  They assign you something completely different than what you would usually be cast as.  I'm playing in Homebody/Kabul by Tony Kushner. I am a 35 year-old heroin addict in Afghanistan. I can grow a decent beard but it's funny; last night my mum texted me and asked what I was doing. I replied 'researching heroin'. She thought I was talking about heroines – she didn't get it."
Laird's got a lot on his mind; it's coming out.
"I'll launch into what's going on. I booked a pilot which films in the Nassau in the Bahamas. I go out on 30 July, and the production company manning that are Stone Village. The executive producer Scott Steindorff and he's a pretty big deal.   He was producer of the television show 'Las Vegas'; he did 'Lincoln Lawyer'; he's a pretty big deal.
"I'm a series regular.  It is on location at a new Bahamas resort – the biggest and most expensive resort in the world.  It's not open yet; it opens this summer.  It is a casino hotel.  The story is to do with the employees, the ins and outs and things that go on good and bad.   The actor playing the head of the resort is a guy called Rick Fox.  He's an actor now but is a LA Laker's Hall of Famer and a sports pundit."
After pausing for breath Declan seems to be thinking aloud when he muses:
"How the hell am I managing to be paid to go to the Bahamas?"
Have you got anything else in the works?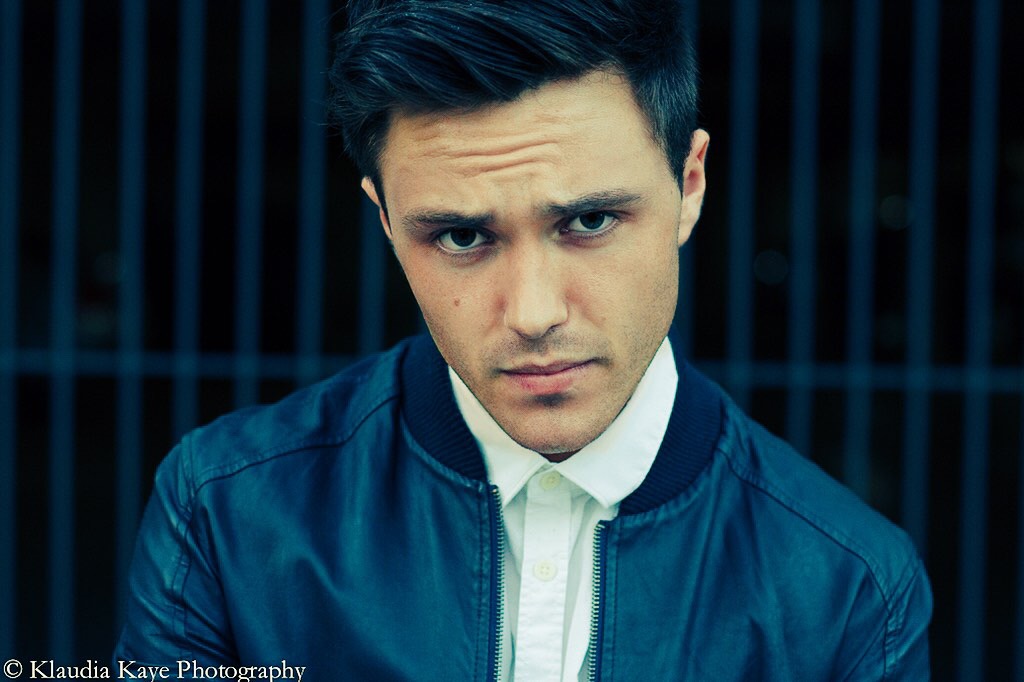 I ask, even though I can tell he's bursting to tell me more news.
I'm aware that Laird is also a brand ambassador in the US for Scottish brands 'Kennett Timepieces' and 'Dumore Scotland'.
To me this seems like a lot of juggling for a 21 year old fledgling actor; but there has never been any hint of stress or pressure in our conversations or correspondence.
"When I come back I have three other projects, so it's all on the go.  There's a short film 'What Happens at Night' and the director is Gordon Maniskas.  Basically I play a new vampire that hasn't made its first prey.  They want to do the festival circuit ; he's a great director.  There's such a huge built in market with it; people love it.  I like the 'Twilight' movies, but never got the huge appeal.  But if people like it, I can go with it –  I can go around biting people."
I can hear the amusement in his voice at the idea of being a vampire; I'm sure he'll make a far more complex, frightening and alluring one than some of the recent teen vampire actors have managed.
"I'm signed on for a movie, 'The Rectory' a horror about Harry Price, who was the first well-known paranormal investigator. It's looking for the last bit of funding, and looks likely to shoot in January next year but seems like a million miles away. This summer hopefully there's another movie I've booked. 
"The script is in pre-production; it's called 'Isolation' and that's going to be directed by Peter Foldy, who is Canadian. 'Isolation' is a psychological thriller aimed at late teens.  Sean, my character is a nasty piece of work. It seems to be the kind of role I fall into. Sean looks clean-cut but is maybe, well a bit of a dick. This month filming the 'Kali the King' – a supporting role.
"It's amazing out here the saying is 'work creates work' and I never knew what that meant. But the guy from the Chevy film [Laird had a Chevrolet commercial] called my agent and offered me the part.
"I think it really makes a difference- if you show up on time, are polite and punctual, they want to work with you in the future. Kali the King is a movie about an ex sort of drug cartel leader in east LA trying to go clean; I upset him by accident and it may or may not cost me my life.
"On the other side of things I'm really broadening out. I'm working with Dylan Russell, a big film producer; I play on his footie team on Sundays sometimes. I am learning about producing and writing, and I'm in writing classes right now. I really enjoy it.  I've a few things on the go – producing and writing a very dark medical-based drama set in east LA doing with Dakota Lupo; he's very successful."
We discuss how working on one kind of creative endeavour can bring new, previously unsuspected insight and depth to other areas of work.
"It informs what you're doing – I think you really have to be smart about it; it's no use to dedicating time to writing if it takes time away from acting, but there are so many channels – Yahoo!, Netflix, etc., it may be easier to sell things.  But you really have to be passionate and I'm passionate.  I'm not writing roles for myself;  if I love the story I go with it."
I intend asking what he thinks of the recent events back home from the SNP landslide to Celtic's season – but I sense he's not done yet discussing his projects.  And he's definitely not.
"This summer I've just got optioned the life rights to the true story of one particular gentleman who was in a Budapest WW2 concentration camp. I am going to go to Budapest this August to do some research and Melbourne later this year to meet with him.  We'll try to adopt his story into a movie, and I have a few different producers working with me on this.
"I'm doing that in August because I'll be back then after the Bahamas.  I'm also doing a thing at the Edinburgh Film Festival.  The literary death match is very popular in the US.  Three writers write short stories and three actors go up and perform the stories or speak, and have three judges who decide which story / delivery was best.  The Edinburgh Film Festival got in touch and asked me to be a judge.
I am producing that short film with Dakota Lupo which will film across Scotland in Glasgow and Aberdeen and then Paris.  We will be casting for that when we're here.  It will be fun to cast and be on that side of things.  It's a comedy short; about 12 minutes but we'll do it across Scotland and day's filming in Paris.  That's called 'The Wake Up'.
"My plan is to come to Europe for 3 weeks between Budapest and whatnot and filming 'The Wake Up' and get casting, and hopefully spending 4-5 days at home to do nothing.  So from now until the end of the year it's kind of mad.  It's good. I'm getting joy in my classes."
Home for Declan is with his family, just outside of Glasgow. I don't see Laird getting either bored or jaded any time in the next few decades. The calibre and diversity of the projects is enviable, and will undoubtedly add considerable further strings to his bow.
Tell me please how Camp Abercorn is coming along? This is a web-based, crowd-funded series based loosely on scouting, and has had support of thousands of people – including George Takei.
"I think it's wrapped for now; to be honest I've not heard much recently. I think they're shopping it around. Up fronts are when all the pilots get sold to the networks. From what I saw the producers are still to sell it to a network. You just never know. If I get a nice phone call one day, then that's great."
I am conscious that time is marching on, and he'll be at his alma mater soon, but I get a chance to ask what plays he's reading, what films he's seen.
"I've seen Mad Max' – I'm very lucky that I'm in the BAFTA Newcomer Programme and get to go to screenings for free which is nice. 'Mad Max' was last night and it was absurdly fantastic. It was non-stop action start to finish; truly crazy; it was so fast moving it was almost as if I needed to have a rest after it."
The film stars Tom Hardy; I know Declan's about to talk about him. Laird's previously mentioned Hardy with great admiration.
"Tom Hardy – if someone had to ask me who I'd base my career on, I'd say him. I feel stupid saying this because he's a huge star; but I've followed him for a while now, and now he's popular everywhere. It's like when you hear a song first and knew it was going to be massive, but you were one of the first to have heard it."
Declan's feeling about Hardy – which he admits is a kind of childish/possessive 'I was the first to discover this' feeling is wholly understandable. When you've found someone and were struck by their talent before the rest of the world recognised it, you do feel a bit proud, a bit possessive, a bit like you don't want to be seen as just someone who got on the bandwagon late.
Truth be told, within a year tops it's exactly, precisely how I am going to feel about having been introduced to Declan Laird so early in his career.
I can't wait for our next conversation to see what he's up to next.
Keep up to date with Declan on twitter.