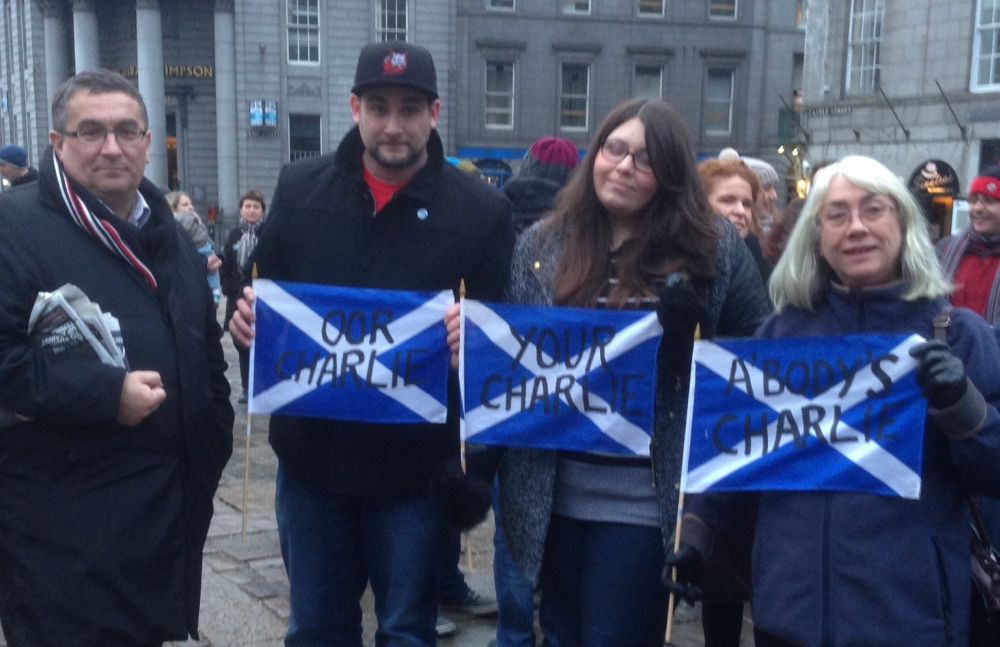 With thanks to Gavin Mowat.
French born MSP Christian Allard thanked the North East community for its show of solidarity with the victims of the shootings in Paris last week.
Mr Allard joined around 350 people for a "Je suis Charlie" show of solidarity in Aberdeen on Sunday.
The North East event, which coincided with similar demonstrations across Europe, was organised by Julie Tchao on behalf of French community group Frogs in Aberdeen.
Hundreds of North East residents joined those in the French community to show support for the people affected by the attacks in Paris.
At Parliament Mr Allard also lodged a motion to give fellow MSPs an opportunity to pay their respects and First Minister Nicola Sturgeon said Scotland stands "shoulder to shoulder" with France in the wake of the deadly attacks.
Commenting, Christian Allard MSP said:
"That so many North East residents have come together to show solidarity with France is fantastic.
"I would like to thank those in Aberdeen's French community that organised this event – many I spoke to were grateful to have the opportunity to show their support for the people of France.
"The tragic events in Paris have generated an instant response of solidarity across the world – and I would like to extend my thanks to all those who came out at the weekend."
Note: Motion S4M-12006 (lodged by Mr Allard on 08/01/15):
That the Parliament is deeply saddened by the horrific shootings that have taken place at the offices of the Charlie Hebdo magazine in Paris; expresses its sympathy for the families, friends and colleagues of those who have been injured or who lost their lives; believes that the people of Scotland are standing shoulder to shoulder with the people of France following the massacre of the sharpest satirical cartoonists of the French press, and notes that this attack on the freedom of the press has generated an instant response across the world, the message of solidarity, "Je suis Charlie"
Comments enabled – see comments box below. Note, all comments will be moderated.