North East MSP Christian Allard has warmly welcomed Scottish Government funding to improve cycle infrastructure.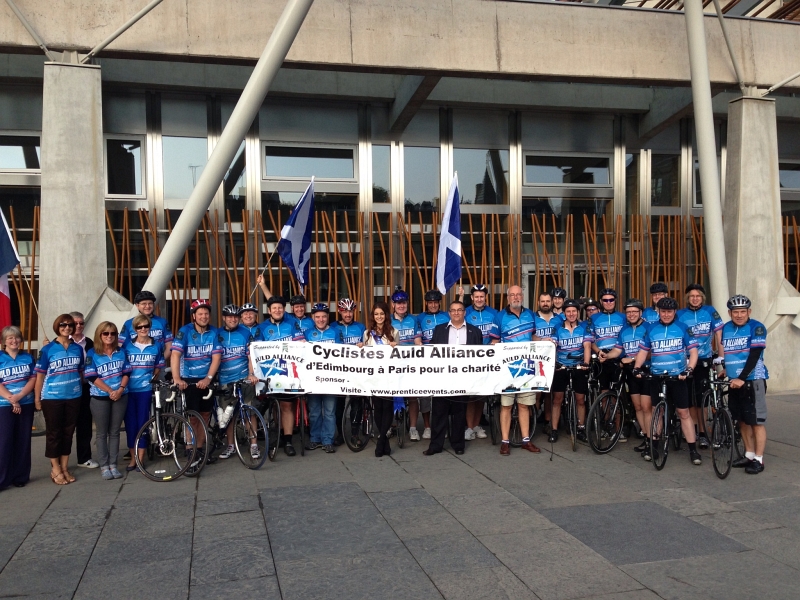 At Scotland's first cycle summit in Edinburgh on the 24th of September, Transport Minister Keith Brown MSP described how the £20m will be spent over the next two years.
The funding will provide a significant enhancement to the support the Scottish Government is already offering to local authorities to promote active travel.
The SNP MSP said:
"Like all French people I was born on a bicycle and very much used my bike as a mode of transport in my rural village in Burgundy, France.
"Years ago when the cycling route on the A944 was built, linking my home town of Westhill to Aberdeen I was very sceptical.
"I did not believe that the people in the North East of Scotland were ready to travel by bike. We were, and now the number of commuters is very impressive.
"I am delighted the Scottish Government has made this extra funding available to improve cycling infrastructure."
The French-born MSP has written to all local authorities in the North East, asking how this extra funding will help them to accelerate future cycle projects.
Mr Allard added:
"Improvements in infrastructure are one of the most important measures in getting people who don't currently cycle to consider getting out on their bikes.
"I would encourage people to take up cycling and get involved in events like the Auld Alliance bike ride from Edinburgh to France.  I had the privilege to wave them off from Parliament with Transport Minister Keith Brown MSP at the end of August."
More info:
Transport Scotland announcement: https://transportscotland.presscentre.com/content/detail.aspx?ReleaseID=296&NewsAreaId=2
Auld Alliance Bike ride: http://www.prenticeevents.com/news.php?extend.104.3
Photo: Christian Allard MSP with cyclists on Auld Alliance Bike Ride