By Suzanne Kelly.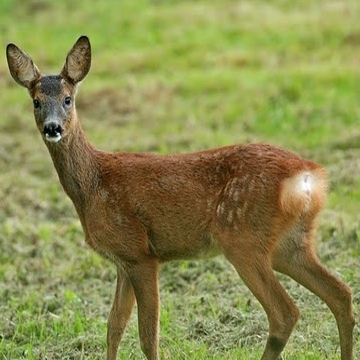 As Aberdeen continues its controversial and unpopular deer culling activities, it continues to spend tens of thousands of pounds on the cull and planting trees.
The trees planted on Tullos Hill recently were done at the expense of 34 or 35 animals which had previously lived on the hill: SNH guidelines (not law, guidelines) are being obeyed: the city and SNH intend only 3 deer should be allowed on the hill. How this can lead to a healthy herd is not understood.
As to the trees, consultants, fencing contractors and others have received tens of thousands of pounds from the taxpayer – and the indications are the plantation may well fail just as two previous attempts have.
The most recent attempt cost Aberdeen £43,800 payable for the failure alone.
A Facebook page Save The Tullos Hill Deer has been monitoring the situation, and a group meets to monitor events as well.  Although thousands signed a petition handed to the City Council at the time of the cull, this was written off by the paid consultant, C J Piper, in a report as being a 'vociferous minority'.  This 'minority' included several community councils as well.
A minimum of 250 signatures from Aberdeen residents will bring the matter forward for city consideration. Campaigners advise:
"Please consider registering, and signing this petition: the more signatures from people in Aberdeen the better. We are asking the council to come clean on how much was spent so far on killing deer and …the tree scheme, to do a proper count, and to stop killing deer until we have accurate figures. 1. follow the link; 2. register; 3. sign; 4. please share. Thank you very much indeed."
http://committees.aberdeencity.gov.uk/mgEPetitionDisplay.aspx?id=13
Further details of the history of this situation can be found by using the Aberdeen Voice Search feature.
Comments enabled – see comments box below. Note, all comments will be moderated.