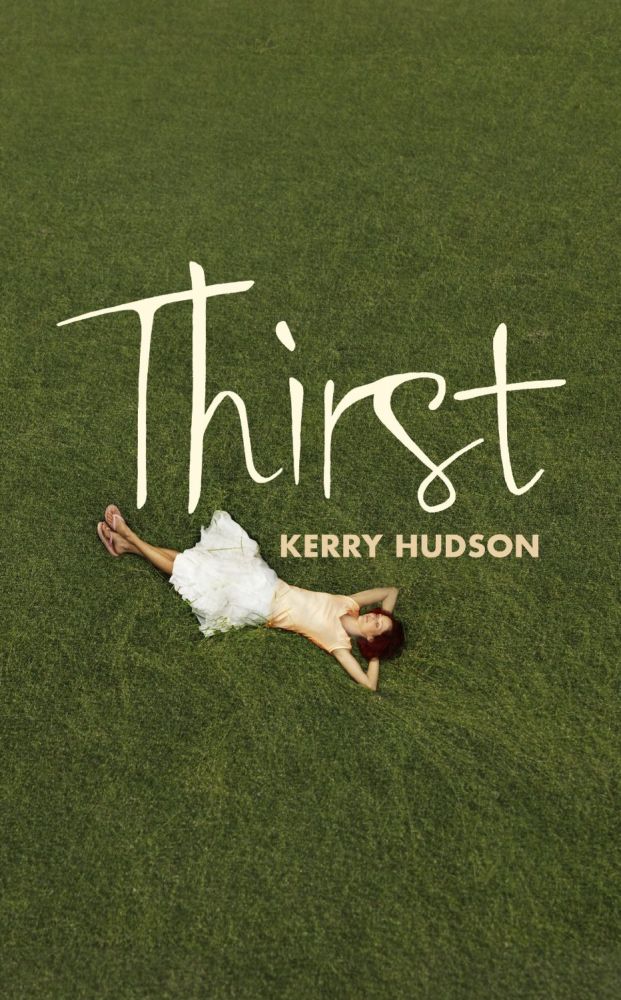 By David Innes.
When Aberdonian Kerry Hudson's debut novel Tony Hogan Bought Me An Ice Cream Float Before He Stole My Ma was reviewed in Voice about two years ago, I opined that it would be good to get an update on how Janie Ryan, that book's central character, was getting on.
Resisting that reviewer plea, the author has turned her energies and talents to exploring a relationship born in unconventional circumstances, fulfilling the diverse but increasingly-convergent needs of a trafficked Siberian girl and a London security guard, both of whom have backstories of hurt and confusion.
The structure of Thirst sees the present-time gradual development of the pair's relationship, a slow-burning one-step-forward-two-steps-back series of small joys and setbacks, juxtaposed with the history of horror, sleaze, cruelty and broken ambition experienced by both en route to personal fulfilment and Hackney.
You'll care as much about these misfits as readers did about Janie Ryan, celebrating their simple joys and cursing the undeserved blows and external obstacles put in the way of their happiness. And it's not only the main characters who are well-drawn and credible.
The immoral traffickers, Dave's ill-starred mother, the party girl Shelley, the cabal of gossiping harpie-lites at the shop where the pair meet in unusual circumstances are all recognisable, if slightly caricatured, and add depth and colour as Dave and Alena circle each other warily and the denouement is played out.
Kerry Hudson has considerable dramatic abilities too, able to imagine the loneliness, terror and confusion of immigrants trafficked to London on false promises, the grime and filth the homeless have to endure, the oozing onion odour of the kebab shop downstairs, the sensory experiences of deliberately-inflicted bodily pain and the secure warmth and comfort of a cuddle with a loved one, no matter how fleeting or temporary.
Leaving the pair in Alena's run-down Siberian hometown, Thirst ends on a hopeful note, and as with the author's debut novel, it would be nice to know how they're faring, if at all. On the other hand, perhaps the skill of the writer is to leave readers with enough information to imagine the outcome and future for themselves, and Kerry Hudson is proving to be a developing master of this art.
http://www.randomhouse.co.uk/editions/thirst/9780701188689
https://www.goodreads.com/author/show/4444090.Kerry_Hudson
Kerry Hudson – Thirst
Chatto & Windus
328 pp
ISBN 978-0-701-18868-9
£12.99