We're a week away from the 500th anniversary of the ill-starred Battle of Flodden, where ten thousand Scottish deaths robbed the nation of the cream of its youth and its respected and progressive monarch James IV. It is a half-millennium-old scar on the Scottish psyche that refuses to heal. Bringing a human and emotional focus to that dreadful afternoon and its immediate aftermath is the triumph of Rosemary Goring's first novel. Voice's David Innes reviews.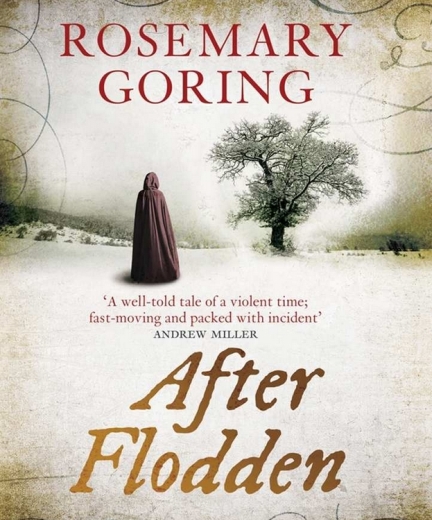 It is all too easy to read military history and to become tied up in weaponry, strategy, tactics and numbers, forgetting the individual human outcomes and emotional fallout of major, traumatic events.
After Flodden time-shifts effortlessly and expertly, moving between the preparation for battle, a harrowing account from a participating character and, majorly, a Kidnapped-style post-battle journey across the threatening Border Marches as far south as Durham, to deal with a familial issue of national importance.
Whilst this is going on, the English noose threatens to tighten around the Borders, regarded as an anarchic free-booting hotbed of crime and hostility to authority.
Of course, constrained by accounts of historical events and by the actual cast list of 1513, the author has to fit within the timeframe and the presence of major contemporary political characters. This does not curb her narrative imagination, however, and the plot and sub-plots are populated by protagonists with whose emotions, motives and actions it is easy to identify.
Emotions? Character traits? Are mistrust, subterfuge, passion, intrigue, betrayal, guilt and remorse enough to be going on with? Paniter, Crozier, Torrance, Louise, Benoit and even the vixen are memorable and credible imaginative creations, even where Goring's own obvious fictional instincts have to be tempered by historical fact and evidence.
This is a fascinating and illuminating page-turner, especially for a debut novel, and readers will hope that there is more to come from the skilful, artful pen of Rosemary Goring.
ROSEMARY GORING – After Flodden
(POLYGON) 331 pp £14.99