Banff & Buchan MP Dr Eilidh Whiteford has praised volunteers at South Church Hall, who have helped support local families over the past year.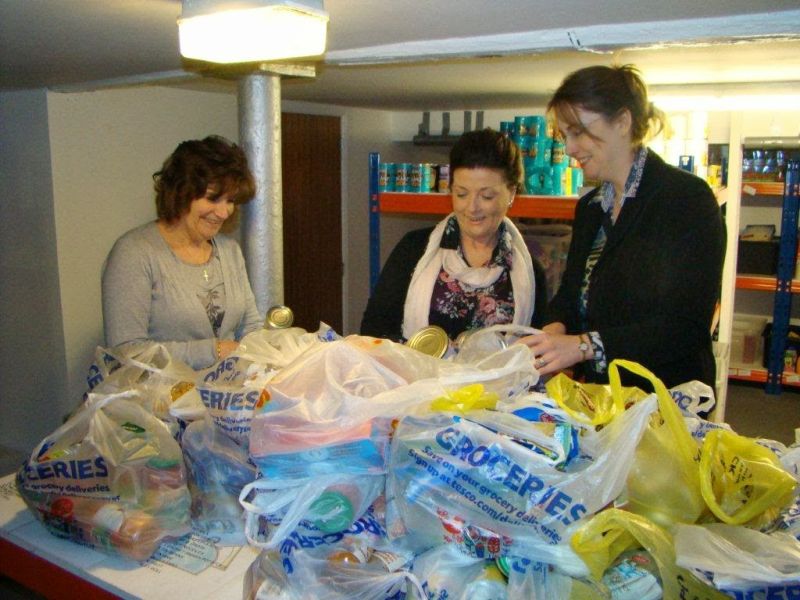 Dr Whiteford met with volunteers Linda and John Sorrie, and Evie Watt on Thursday, to discuss the work the food-bank is doing locally.
The South Church Hall facility operates on the basis of referrals from Home Start North East Aberdeenshire, and currently supports six local families. The need, however, is estimated to be much greater.
Volunteer Linda Sorrie said:
"I have no doubt whatsoever that many more people need a bit of help when it comes to buying shopping. However, many will be too proud to accept a food parcel."
Dr Whiteford said afterwards:
"Linda, John and Evie deserve our admiration for the time and hard work they have put into this project. That a volunteer group can do so much good is testimony to the strength of the community in Fraserburgh, the generosity of the congregation at South Church, and the kindness of those who have donated food and money.
"The fact, however, is that in this day and age, we shouldn't need food banks. Leaning on the generosity of volunteers should not and cannot be a substitute for a properly funded system of social protection, and we have reached this stage because of swingeing UK Government cuts, which have hit families on low incomes hardest.
"Constituents can be assured that I will continue to pursue the ConDem UK Government on their reckless austerity agenda that is hitting people on low incomes the hardest. However, the only way to banish coalition austerity for good is by bringing full control of tax and benefits to the Scottish Parliament."
The Scottish Government has recently announced a £500,000 Emergency Food Fund, to compliment the £500,000 already committed to charity FareShare for distribution of surplus food from retailers. The new fund will be used to respond to increasing demand for food banks, as well as responding to the underlying causes of food poverty.
Grants are on offer to food aid organisations in Scotland, and interested bodies should apply by July 11, via the Scottish Government's website at http://www.scotland.gov.uk/Topics/People/welfarereform
The volunteers at Fraserburgh South accept donations of food and money. These can be donated through Home Start North East Aberdeenshire on 01346 518930, or dropped off at Fraserburgh South Church Hall, Seaforth Street, Fraserburgh. Anyone in need of assistance from the food bank should contact Home Start NEA for a referral.
Comments enabled – see comments box below. Note, all comments will be moderated.