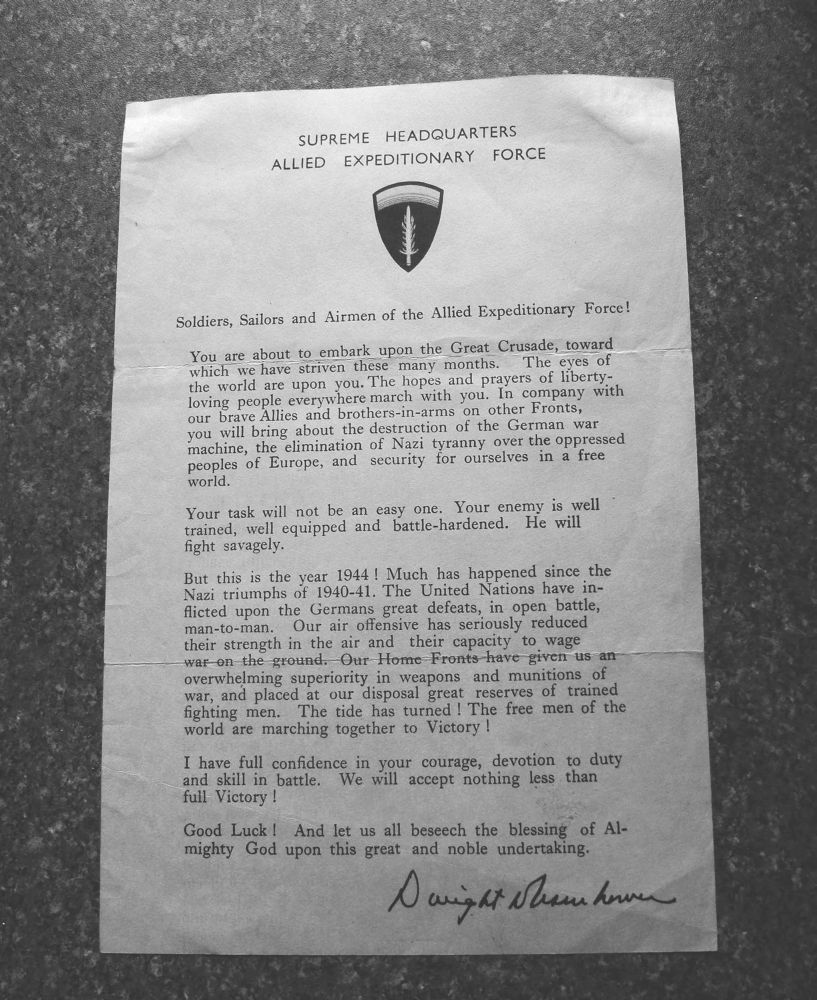 By Duncan Harley
It's been quite a few years since the invasion of Europe by the Allied forces – three score and then ten in fact at the last count.
War of course generally sucks but this week the media is full of the stuff of legends.
The old beggars under sacks whom Wilfred Owen described are now medal sporting heroes despite their insistence that as scared 18 year olds they were just carrying out orders.
There is no disrespect here, only understanding.
According to military theorists such as Carl von Clausewitz:
"War is simply an extension of politics by a different means."
According to those who are provided with the means to maim and kill at ground zero level it is another story.
"I have never been as scared" says Gordon Highlander Tam.
"The Taliban had moved back into our positions no less than 10 hours after we left. What was the point of us even being there. Every farmer in the area helped them. None of my platoon really understood why we were there to be honest. Those farmers were just caught in the middle. Then my mate got shot and we gave it to them big time."
Old women who survived will tell the same story.
"Our job was to plot the movements of incoming enemy bombers then vector the fighter squadrons onto them" recalls 92 year old widow Rita Denson.
Now living in the Home Counties she recalls vividly the voices of the pilots as they went into battle.
"The most difficult were the Poles.
"They would break into Polish despite orders to only use English. No-one at Manston spoke Polish so we couldn't understand a word of what they were saying. The worst was hearing the screams as they were shot down. It was part of the job to listen. I expect it was the same for the German controllers actually."
Civilians also remember the carnage. Many years ago policeman's son George Robertson from Aberdeen related how several dozen of his workmates had been killed while queuing to buy lunch just outside the Hall Russell shipyard in Aberdeen. He had been a young apprentice at the time and the memory of that dreadful day haunted him for the rest of his life. 
"There were bodies everywhere" he recalled
"some minus arms and even heads, it was not a sight for any a young man to see!"
It was a bloody affair indeed and it shocked the city to the core.
It's a clever thing D-Day. In military terms it signifies day one of a campaign.
some young men from Germany and Austria were sent to bomb Aberdeen
D-Day designates the start day of the operation when the day has not yet been determined, or where secrecy is essential. There is also H-Hour which designates the actual hour when all units initiate the action.
So the same D-Day and H-Hour apply for every unit meaning that delays and hold ups cannot add to the fog of war by creating false starts. If the start is delayed due to unforeseen circumstances such as weather or enemy action then the plan continues from day one, whenever that may eventually turn out to be.
Then of course there is M-minute and even S-second meaning that the military can timetable an invasion precisely using mathematical notation such as D+4+H-7= Four days after D-Day at some ungodly hour in the early morning when hopefully the enemy is asleep.
In the case of the invasion of 1944 German occupied France, D-Day was a full 24 hours after the planned date but due to the military timetabling system that made little difference to the planners who after all would not be going to France right away in any case.
In the lead up to D-Day some young men from Germany and Austria were sent to bomb Aberdeen. On D-14- 27,002 Fritz Rabe and his co-pilot Heinrich Bieroth died when their twin engine Heinkel bomber was attacked and shot down over Peterhead.
On D- 26,938 Herman Zeitzch , Walter Both, Karl Loffler and Werner Drexhage died in a plane crash off Cruden Bay.
On D- 26,993 Paul Plishke, Georg Kerkhoff, Herbert Huck and August Skoken died when their Heinkel HE111H-3 plane was shot down over Aberdeen and crashed into the Ice Rink in South Anderson Drive.
The youngest of those German fliers was 21, the oldest 24.
In the case of the Ice Rink deaths three Fighter aircraft from Dyce Aerodrome had been scrambled minutes after the first German bombs had exploded. They were manned by the pilots of Yellow Section 603 Squadron and were led by Pilot Officer J.R. Caister.
Seeing that the single German plane had become separated from the main attack force the three Spitfires headed towards it with the intention of shooting it down. The bomber pilot, sensing the danger headed out to sea only to be headed back inland by the pursuing fighters.
For around eight minutes or so the game of cat and mouse was played out over the Aberdeen skies. It was lunchtime and hundreds or more folk on the ground were able to observe the unfolding drama.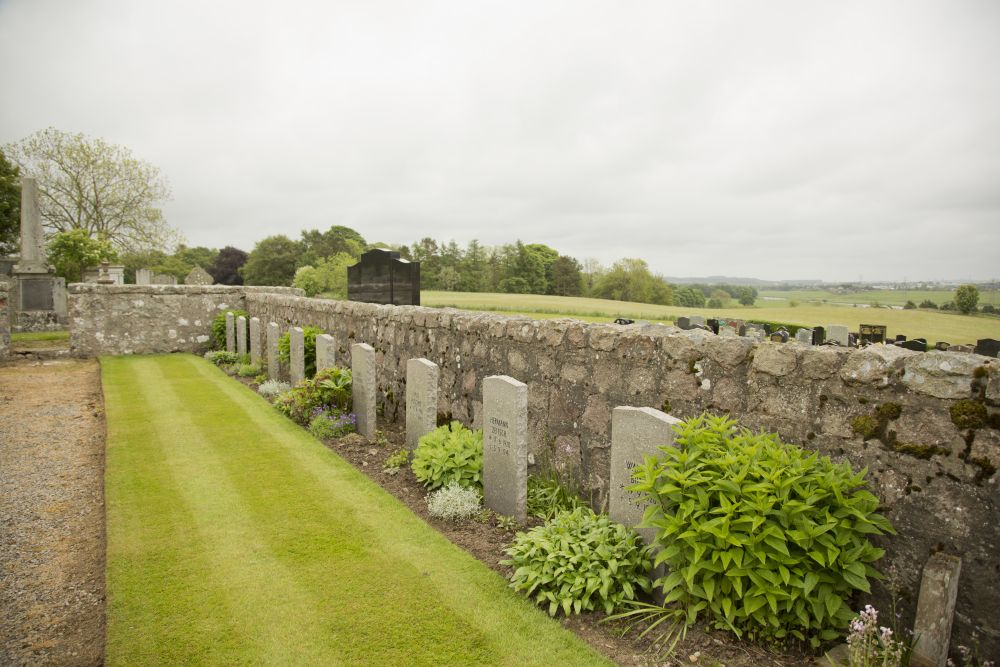 Eventually, after receiving several bursts of machine gun fire from Navy gunners on the roof of the Station Hotel and some quite ineffective shots from Torry Battery, which put the pursuing fighters at some risk, the German bomber burst into flames and began a slow but inevitable descent to earth.
Some at the time wondered if the pilot had tried to avoid crashing into houses in Morningside Crescent and South Anderson Drive.
Others assumed that he had been dead at the controls as perhaps was the rear gunner who seemingly continued to fire his machine gun all through the final descent. Whatever the truth was we will never know.
The end came suddenly and violently as the aircraft's wingtip struck a tree at the foot of Anderson Drive near the junction with Rutherieston Road. Already alight and quite out of control the Heinkel bomber smashed into the newly built Aberdeen Ice Rink which collapsed in flames around it.
None of the aircrafts four man crew survived although one was reportedly found half way out of the aircrafts escape hatch with his parachute harness on. A ladies shoe was also found in the wreckage, perhaps the property of a wife or girlfriend who would never see her loved one again.
In true boys own rhetoric, the local newspaper of the day reported on a "Thrilling Dog-Fight with Spitfires" and "bullets rattling on our roof like a sea of hail".
The Aberdeen Evening Express of that day reported in a heavily censored article that the enemy airplane made repeated attempts to head out to sea but was headed off repeatedly by the circling Spitfires. The bomber seemingly made a "last but vain effort to climb into cloud before being shot down in a hail of gunfire".
The official record of the episode is more subdued and reads:
"9./KG26 Heinkel He 111H-3. Sortied to attack Leuchars airfield with harbour installations at Broughty Ferry, Dundee, as alternate. Shot down by Yellow Section No. 603 Squadron (Pilot Officer J. R. Caister, Pilot Officer G. K. Gilroy and Sergeant I. K. Arber) over Aberdeen 1.10 p.m. Crashed and burned out at the skating rink in South Anderson Drive. (Ff) Lt Herbert Huck, (Bf) Gefr Georg Kerkhoff, (Bm) Uffz Paul Plischke and (Beo) Fw August Skokan all killed. Aircraft 1H+FT a write-off. This crew were buried in Graves 155, 150, 149, and 152 in the Old Churchyard at Dyce on July 16, 1940."
The German flyers were buried with full military honours in Old Dyce Cemetery just two days after the drama which led to their deaths
The fields and seas around the North East coastline are littered with reminders of that time.
There are wrecked U-boats off the Moray coast, crashed German planes off Peterhead and even a war grave in the form a sunken British Valentine tank in Findhorn Bay. Tales of spies landed by German seaplane's at Crovie and Gardenstown abound also.
Quintus Horatius Flaccus (8 December 65 BC – 27 November 8 BC), known in the English-speaking world as Horace and a leading Roman lyric poet during the time of Augustus was no doubt taking the mickey when he wrote the famous lines "Dulce et decorum est pro patria mori" which roughly translated reads "It is sweet and fitting to die for your country".
When D-Day is remembered this Friday, think of the old lines, remember the dead of all those wars and look to a future without conflict.
After all, the dead and wounded soldiers amongst us deserve it.
© Duncan Harley
All rights reserved
Comments enabled – see comments box below. Note, all comments will be moderated.