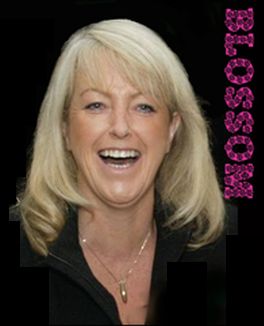 Author and well known broadcaster and journalist Lesley Riddoch will be presenting her new book Blossom at Queens Cross Church in Aberdeen, on Tuesday 25th February at 7.00pm
'Blossom' is an account of Scotland at the grassroots through stories of the good people Lesley has had the fortune to know and speak with. Here are some reviews that the book has received:
"To all undecideds in Scotland, and all progressives – just to everyone… read Lesley Riddoch's 'Blossom'. She just gets it." -David Greig, playwright.
"Blossom reveals a Scotland full of promise, whose richest resource – her people – remains untapped. Riddoch's belief in Scotland's countrymen and woman is the lifeblood of Blossom." -Newsnet Scotland
"Reading Lesley Riddoch's Blossom is like inhaling fjord air after being trapped in a sweaty backroom. Just brilliant." -Pat Kane, singer and columnist
"It's brilliant – every politician in the land should be made to read the chapter on inequality. I love the human stories in the book, but it's rich with evidence too. The most engaging social policy book I've read in ages (ever?)" -Jenny Kemp, Zero Tolerance Campaign
Entry is £5 at the door and her book will be on sale at the reduced price of £10 on the night. Contact Queen's Cross Parish Church for further information: Tel: 01224 644742 or email office@queenscrosschurch.org.uk See also www.lesleyriddoch.co.uk