It occurred to me how difficult it must be for managers to keep an entire squad of players happy, even when on the bench, muses Voice reporter Andrew Watson.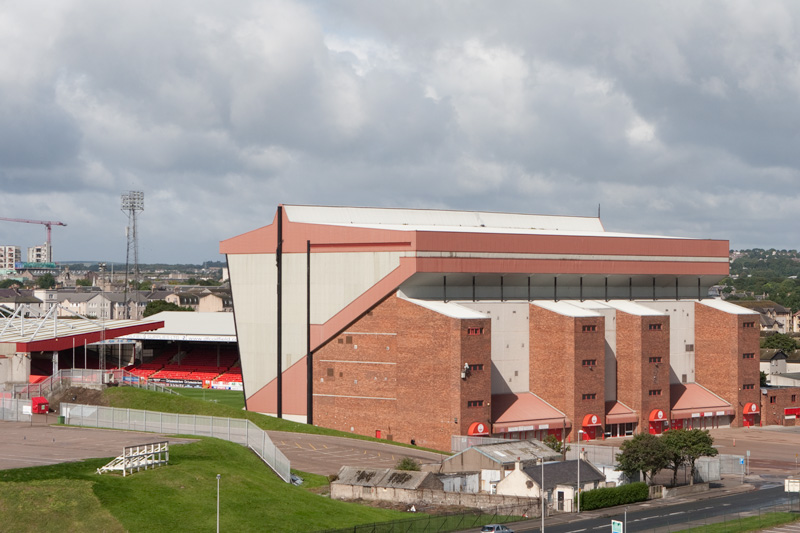 Save a thought for Scott Vernon, for example. With Calvin Zola at the fore of the Dons' attack, the former has had to fashion himself as an impact player and super substitute. He's scored crucial goals in recent weeks, and still finds himself outside of the starting eleven.
This side, however, is Hard To Beat.
I only just realised the irony of why they played Hard Fi's 2005 hit during the pre-match build up; and not for the first time, either.
The song, of young lust, seemed a perfect perquisite to the wolf whistles accompanying the sight of Hearts' female physio as she rushed onto the pitch, early on.
Women in the game struggle enough to be viewed equally even as referees, one wonders; so it's maybe of little surprise that sexist pigs like myself found it rather amusing.
23 minutes into the game, workhorse Willo Flood left the pitch due to injury, to be replaced by Barry Robson. Only three minutes later, Robson whipped in a cross, which connected sweetly with Niall McGinn's boot.
1-0 Aberdeen!
Not long after, there was a chance for Aberdeen to go two ahead, with a successful appeal for handball in the box. McGinn, though, failed to beat the keeper.
The Dons suffered a massive blow on 55 minutes as Barry Robson was ordered off for a second yellow card by referee Ian Brines.
Zola came off for Vernon at the 58 minute mark.  Then came the goal which turned the tide for the Tyncastle side.
1-1 (Jamie Walker). Keeper Jamie Langfield beaten after 66 minutes.
The pain was doubled eight minutes later, with a cut back exposing the Dons' defence.
1-2 (Callum Paterson).
At the death Langfield then spearheaded an attack, running from his box to support the forwards during a corner kick. He was almost caught on the hop, and had to race back to his own goal.
Think of Peter Schmeichel in that 1999 European Cup Final. Just without the glory.
1-3 (Ryan Stevenson) after 90 minutes. Top corner.
I daresay McGinn scoring that penalty could have altered the outcome of this particular clash. Hearts came to life after the equaliser, and went onto comfortably beat a once rampant Reds side.
Losing Robson early in the second half certainly didn't help.
Final score:  1-3.