Andrew Watson continues to spend his time in the dark with an unfeasibly-voluminous bucket of popcorn to bring us his thoughts on local film The B Project premiered at the Belmont Picturehouse.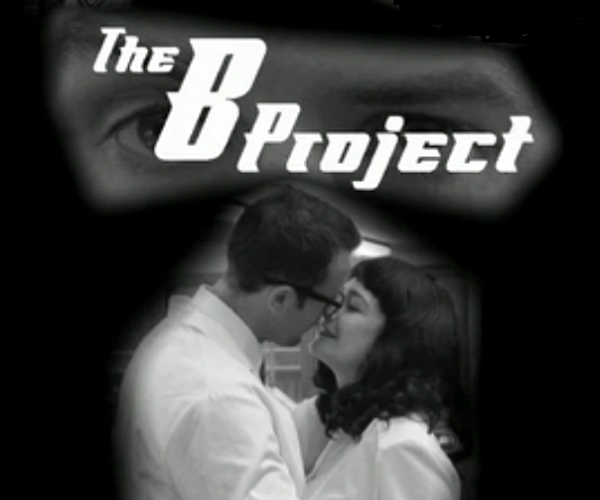 As with most events of this sort, the cinema wasn't short of people who seemed to have contributed to the film in some way. The audience lapped it up from start to finish.
Among us were Alison Telfer and Dan Greavey, who opened and closed proceedings by thanking cinema-goers and those who participated in making The B Project.
They are co-directors of this Right Here Productions film, shot on the streets of Inverurie, with Greavey explaining:
'It's a black and white, 50s B-movie musical, with references to 1980s films and songs throughout.
'The reason for the 80s references is that the soundtrack consists of covers of songs by my favourite childhood group, Five Star.
'We were lucky to enlist the services of some of the top musicians in the NE to create and record the soundtrack, and our cast of talented actors and singers were incredible from day one.'
Indeed it's a heady mix of musical and comedy, as if Sunshine On Leith had been spliced with plenty of uproarious Spinal Tap moments. It's all delivered in faultless American accents to boot.
Anyway, the story goes that a down-on-his-luck scientist is fighting his peers to secure funding for his latest invention. One day, the power of confidence dawns on him, after being willed by his girlfriend to think positively in advance of his upcoming review.
He then goes on to make an electric chair-esque contraption to transform him from lovable loser to unbearable upstart, losing his friends in the process.
Overall, this is a feel good film with an edgy bite. One can only hope that the mammoth effort put in by the actors leads one day to their personal big time.