With thanks to Kenneth Watt.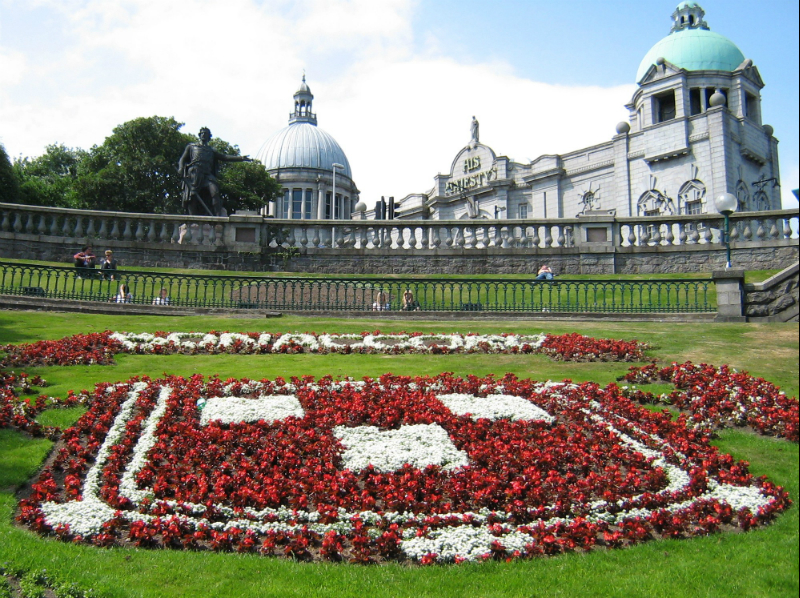 The Friends of Union Terrace Gardens held their AGM on Saturday Oct 12. The meeting celebrated the group's achievements over the past year, and discussed plans being proposed for the future of the gardens.
Robin Mcintosh was re-elected as chair of the group which seeks to campaign and act to improve and preserve the city's green heart.
The group discussed John Halliday's proposals to raise the gardens and voted to reject the outline plans on the grounds that it would involve too much structural change as well as the possibility of a car park under the park.
Also on the agenda was a discussion with council leader Barney Crockett who reaffirmed the administration's commitment to keeping UTG as a Victorian park. He took on board feedback from the group who continued to express an appetite for more council-supported investment and improvements.
Robin Mcintosh said:
"Today's meeting allowed us reflect on our successes from the last year: hundreds of new plants; secured funding for new furniture; sound relationships with council gardeners as well as being taken seriously in decisions being taken about the park at administration level."
"The group was unanimous in its rejection for Halliday's plans and instead looked to develop further our own alternative vision for the Gardens. Councillor Crockett was keen to hear our views and provided an insight in to what the administration in considering about city centre regeneration."
Comments enabled – see comments box below. Note, all comments will be moderated.