Voice's Old Susannah takes a look over the past week's events in the 'Deen and beyond. By Suzanne Kelly.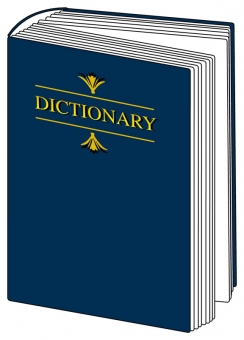 Tally Ho! It's been such a pleasant summer in the Deen, and there is no sign yet of the great weather retreating. The Braemar Games are set for this weekend, and it should be another great year for these particularly enjoyable games.
Thanks this week to the brilliant team at Swan Vets for dealing with my ailing cat; they are compassionate, efficient, benevolent and plain speaking.  As such, they are unique in almost any field of endeavour. If only we had more people like this in the public sector (or printed press).  If only everyone respected animals as much.
For instance, things are as bad as it gets for any cetacean life near to Taji Cove, Japan – the Japanese have started their annual slaughter and hunt of these intelligent, family-orientated animals. 
We now know that dolphins communicate on a very sophisticated level; they have identifiable names for individual animals in their pod.
The Japanese however want to slowly butcher these animals (you don't want to know how slow and painful their death is) – or worse, after being weakened and starved, some are flown (courtesy of Japan Air Lines or China Air) to aquariums around the world. Against this backdrop of unnecessary violence and sadism, India has stood up and passed new legislation against the slaughter and transport of dolphins.
This was an important and bold step; cetacean charities and experts around the world applaud this move. More information here http://www.wdcs.org/
Closer to home, the badger cull continues; science is again thrown out the window, just as it was with the 'contiguous cull' which saw millions of livestock destroyed, now admittedly a horrific, unnecessary act of a desperate government.
As pointed out, vaccines were an option; American technology could have seen portable diagnostic equipment used.  Instead, we had massive bonfires and animals often destroyed inhumanely, and completely unnecessarily. http://www.farmersguardian.com/home/news-analysis/foot-and-mouth-10-years-on-culling-was-pure-madness/37404.article
We need to re-examine how DEFRA and other animal/environmental agencies always leap to culling as the solution when vaccination and other remedies to animal-related problems exist and are possible.
There is a poisoning of a bird of prey being reported nearly daily now; endangered, rare species are being deliberately targeted. Given the plight of wild animals in the UK, you'd almost think a powerful pro-hunting/culling lobby existed that pressured these organisations from the outside and infiltrated them, working inside them to make pro-culling policy take precedence.
It must be very gratifying writing these endless pro-city garden project stories
But surely not. As long as you're not a seal, a badger, an ailing cow which could have been inoculated, a bird of prey or any form of deer, this is a great island to be a wild animal. (I hope to get back to my series on 'cull of the wild' soon, but recent developments at Menie and UTG have kept me a touch busy).
It's also been a confusing week, with free paper Metro reporting a decrease in support for the 'YES' campaign, and our very own Evening Express claiming the reverse.  It's almost as if you can't believe what you believe in some papers sometimes.
The EE's chief reporter David Ewen went on an investigative journalism binge this week. He's broken the story that John Michie, owner of avant-garde chemist Michie's on Union Street wants to build in the garden. Hard to believe that Michie has come down in favour of such an act; after all there was barely any sign of enthusiasm from him for the previous proposals (except for the frothing at the mouth).
More on this altruistic Aberdeen Journals Ltd. campaign to 'mend our broken heart' (ie building something in UTG) shortly.  With his command of economics, city planning, environmental issues and surgical spirit, we're as good as saved now. He's of course been on ACSEF for years, a fact that the EE neglected for some reason.
It must be very gratifying writing these endless pro-city garden project stories; I do wonder whether the editor subtly suggests them to his reporters, or if they all clamber to be the one chosen to write more pro web prose. More on that in a moment.
Finally, that poor Mr Cameron hasn't managed to convince his own MPs let alone Parliament that the best way to help the Syrian people is with airstrikes. In fact there was open hostility when the idea of intervention went to the vote. You could be forgiven for wondering if the LibDem / Conservative coalition has a few stress fractures. But don't worry, the ever-strategic Ken Clark is coming to Cameron's rescue.
So, nice weather and nice veterinarians aside, perhaps it is time for some definitions with that.
Military Action: (Mod Eng. compound noun) Waging battle, physical intervention in a problem. (Clearly not waging war of course)
That poor Mr Cameron; he's going to start wondering who is friends are. All he wanted was a bit of support in the House of Commons from his fellow Torys to help the Syrian people – with a little bit of military action.
Children in Syria are being tortured, starved, orphaned, and recently burnt to death in a school. Old Susannah would love to tell you how this amounts to a 'civil' war, or indeed what wars have ever been civil. Over a million people have been made homeless; unknown numbers have been killed, tortured, disappeared.
Clearly what we need to do is bomb them.
Some weak-livered hippies think we need to be sending medical aid, shelter, food, rescuing people and working round the clock for a diplomatic end to this civil war. How disappointing that some of this ilk seem to have got into the House.
Poor Cameron must have been feeling down as dozens of his own MPs voted against him. Luckily, that nice Mr Clarke as come to the rescue. He's said Cameron was only doing what the Americans wanted him to do by raising the vote.
"Mr Clarke, the Minister Without Portfolio, has disclosed that the Americans "wanted us to make this vote very quickly". He said that the Government "did not have time" to ensure that it had enough support from MPs to win the vote. "
http://www.telegraph.co.uk/Cameron-told-to-hold-quick-Syria-vote
 Well, the coalition may have lost control of the House, but thankfully, the Americans are still setting the House's agenda. Phew. For anyone who thinks blankets rather than bombing is the answer (with food and medicine thrown in), more info here. http://www.redcross.org.uk/syriacrisis
Broken Heart Campaign: (modern Aberdonian media propaganda phrase) To make everyone in Aberdeen happy by building something – anything in UTG.
When all is dark, when you can't get a good VAT deal on regenerating brown field sites (which we have just a few of in central Aberdeen), when billionaires aren't getting their way by commandeering common good land  for their cronies to manage, who ya gonna call? Evening Express!
Using all of its muscle without a thought of trying to sell more papers or keep its advertisers happy, Damian Bates' organ is going to mend our broken heart! I didn't know we had one, but there you go. Shops will fill up – we just have to build in the garden.
Perhaps a train stop makes some kind of sense for accessibility obsessives, but then again, if wheelchair users can get in the gardens now, what is the point.
When we have some specific actual architectural drawings, we can see what they're on about. These, unlike those pretty web drawings, will show any safety features, HVAC details, and any underground structures (which will be opposed if they alter the park). However much cheerleading Wood, Michie and their pals do, there are just a few minor obstacles to consider.
There will be adherence to EU and UK procurement procedures. Aberdeen City Gardens Trust is not going to automatically get control of so much as a blade of grass: the whole thing is going out to tender (architecturally too, Halliday Fraser  Munro take note).
There will be environmental impact studies. There will be a public design vote with completely transparent results, which will include the chance to vote for improving the gardens, not building in them.
There is a difference between mending a broken heart and fixing something that's not broken
There will be, unlike the lovely web, something called a project. A project, for the benefit of any ACSEF members still reading, requires a defined scope of the work to be carried out, a timescale for the work, and (sorry ACSEF) a detailed budget which will be adhered to.
There will be no further expenditure by ACSEF or any other quango on propaganda (we spent £125 or so on a photo 'showing the gardens are inaccessible' just for openers) and no more public money doled out to consultants (if you want to know more about the half million pounds of public money swallowed so far for this proposed land grab – sorry heart-mending project – is, have a look at  https://aberdeenvoice.com/2012/02/the-great-city-gardens-project-gravy-train/ )
The moral authority of the Evening Express is beyond reproach – or is that beyond the pale? Considering Mrs Bates makes her money from the much trumpeted Trump course which the EE and P&J are always happy to talk up, you have to wonder. Perhaps there is a Bates uncle or auntie on ACSEF? Is it the advertising revenues and the dwindling circulation rate that's behind this heart propaganda?
I think we should be told (but we won't be).
There is a difference between mending a broken heart and fixing something that's not broken. Lower the business rates, start some initiatives to give our talented fashion, craft and arts students and practitioners empty store space to regenerate the town centre, stop building new stores (the mall didn't exactly help the high street, and a first year economic student could have told us that).
But we need that green space, and what's more we own it. We don't need Smith managing it for us. Regenerate the brown field and in so doing stop the urban sprawl.  No open heart surgery required.
One way or the other, EE involvement, ACSEF involvement or not – there is going to be no more cronyism, no more secrecy and no more propaganda. And that's a shame for a few people. Sorry.
Well, if they're going to continue with the monomania, so must I.
Next week:  more on recent Trump-related developments, possibly some city of culture bid skulduggery uncovered too…
Comments enabled – see comments box below. Note, all comments will be moderated.