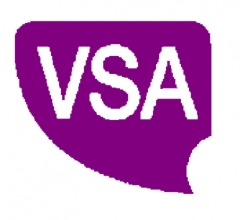 With thanks to
Claire McBain.
A Deeside-based service that supports unpaid carers who look after a family member, friend or neighbour who is ill, frail or disabled has re-launched with two new carer support workers who will pioneer new activities to benefit Deeside's hardworking unpaid carers and help to distribute new funding for much-needed short breaks and respite.
Tracey Bell, carer support and development worker, said:-
"Three in five people will be carers at some point in their lives.  There are a lot of services to support the people being cared for.  But the carer's own wellbeing is of paramount importance too."
"Respite is essential.  We recently got access to the Creative Breaks Fund through the Scottish Government and the Change Fund.  It can be used flexibly to help carers have a short holiday, pay for leisure or gardening equipment or enjoy a bit of pampering.  It can be a chance to have a break from their caring role or spend quality time with the person they care for.  It means they can rest and recharge their batteries as well as trying a new skill or picking up an old hobby.  I'd urge any local carers to get in touch as soon as possible to get support in applying for this funding."
"For short-term respite we're working in partnership with Alzheimer Scotland to offer relaxation sessions for carers at Victory Hall in Aboyne."
The Aboyne-based centre's staff are able to advise on care-related issues, such as respite, housing, holidays, benefits, training and support groups.  For those who can't make it to the centre, home visits are available.
"It's a part of life but the personal costs of caring for someone with a long-term condition, disability, addiction, physical or mental health problem can be high.  For some, it's a 24/7, 52-week commitment.  Many suffer due to a lack of understanding about what they do.  Some don't even recognise themselves as carers.  Others struggle with health and career problems as they try to look after sick or disabled relatives without help. We want to make life easier for these hard workers and those they look after."
According to Carers UK, there are nearly 6 million carers in the country.  The Scottish Household Survey, conducted by The Scottish Government in 2010 reported 657,300 carers north of the border.
VSA's Carers' Services in Deeside is located at Unit 9, Aboyne Business Centre.  For more information call Tracey Bell or Kirsteen Heneghan on 01339 887291 or e-mail tracey.bell@vsa.org.uk or kirsteen.heneghan@vsa.org.uk  The office is open between 9am and 3pm Monday to Wednesday and between 9am and 5pm on a Thursday and Friday.
The relaxation sessions will be held at Victory Hall in Aboyne between 2pm and 3pm on 12 and 26 April and 10 and 24 May.  Each will be followed by a drop-in information session until 4pm.