In the last issue, we focussed on events set around the closure of Choices day care centre. With gratitude to carer David Forbes for his contribution, Fred Wilkinson continues his series of articles.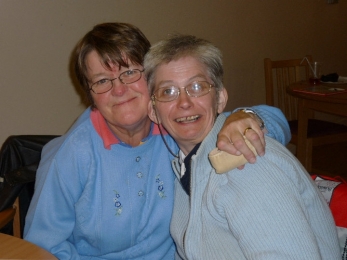 Firstly, I must apologise, as due to illness, and a few thorny legal issues, I was unable to finish the article I hoped to present this week. However, from the closure of Choices to the ongoing work of the Future Choices charity, I doubt if we will ever be short of a story.
In the process of gathering information for previous articles, I was offered the opportunity to attend a Future Choices committee meeting. Having had very little contact with Choices' former users in more than two years, this invitation was most welcome. As well as a chance to catch up with old buddies it was a chance to witness first hand how the group were faring, and what avenues and opportunities were being pursued.
It was an afternoon of mixed emotions. I was made to feel extremely welcome at the home of group chairman Kevin McCahery and greeted warmly by all who arrived. However, as I caught up with their news, I was also updated on behalf of others I would, sadly, never have the chance to meet again.
As they conducted their business, and exchanged humour in between, it was extremely reassuring to realise that their resolve was very much intact, and the friendships between those present were as strong as ever. Also uncompromised by time was the residual anger, which surfaced occasionally. This anger directed towards particular sections and individuals within Aberdeen City Council may yet subside, but it is clear that it will take more than time for their contempt to be replaced by trust. Altogether the uncomfortable subtext was a message – that the closure of Choices, and how it has affected group members, was unforgivable.
I thought it was an awful wind up, but when the news bulletin came on the TV, my heart sank
Present at the meeting was David Forbes. Mr Forbes' mother previously attended Choices and he clearly remembers the heartbreak experienced by all involved with the Day Centre.
"I'll never forget in all my life. I got a call from my mum's Day Centre informing me that Aberdeen City Council had decided to axe it due to their massive cutbacks. How do you tell your disabled mum; who loved going to the centre to keep active, see her friends, and learn new skills, that she could not go anymore?"
Mr Forbes chose to sum up his feelings around that time in two words.
"Emotional Hell.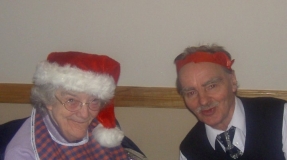 "Strangely I thought it was an awful wind up, but when the news bulletin came on the TV, my heart sank as I accepted it was very real.
"I was 26, and caring full time for my mum who suffers from memory loss due to severe brain damage following a heart attack."
The impact of closure affected many in addition to the service users. A secondary function of Choices was, that in providing day care to disabled individuals, their families and carers like Mr Forbes could enjoy periods of respite, enabling them to work or otherwise focus on their own personal needs and interests, and their personal and professional relationships with countless others.
"On the very last day of the Centre closing, it was very difficult personally for me to witness many disabled people, including my mum, crying and comforting each other. It made me realise how vital the service was to the local community.
The hard work was worth it and the fight to press on is bigger than ever!
"My mum and I have built up very good friendships with the people who used the service. We worked as a team and helped the other users to protest against the axing of the centre, with marches, petitions, media interviews, even lobbying Parliament …sadly all failed."
But rather than just lie down and accept defeat, users and supporters including Mr Forbes pulled together to form Future Choices – a charity whose primary aim is to do what Choices did for the users – helping the local disabled community of Aberdeen live their lives as they should be allowed to do.
As I observed the meeting in progress and contributed where I could, I wondered if in some perverse way the cruel loss of Choices, and the fight to win back that sense of belonging has made the group stronger. They are still some considerable way from having in place what they aim for, but I feel a real sense of momentum in the group and a sense of pride – assets which give the group huge appeal.
Mr Forbes confirms this observation.
"The Charity is now up and running with new members being added regularly, and with loyal supporters and lots of future fundraising events in the pipeline, the future for Future Choices will hopefully be brighter."
"The Question that I ask myself everyday when I see and do work with the Charity is where would we be now if we didn't pull together as a strong team?
"And then when I turn to my mum and remind her she can still see her friends these days, it suddenly becomes clear. The hard work was worth it and the fight to press on is bigger than ever!
The meeting rolls on at a pleasant pace. The group are as always glad to be together, so no decisions are hurried, and the hard edges and painful memories are outweighed by the many, shared experiences they still laugh heartily about. Much as I share the desire to stay on and enjoy their fantastic company, I realise an hour has passed since I announced with apologies that I had to be heading home, and so I leave fortified with optimism that Future Choices are moving forward, and I pity anyone who dares to stand in their way.
David Forbes has organised a dinner dance event at the Hilton Treetops, Aberdeen on 13th November.
Tickets are £30 which includes live entertainment, a welcome drink, and a 3 course meal.
Contact David Forbes.
07821700046 / 01224486372
dave_f1982@hotmail.co.uk
All proceeds to Future Choices ( Charity Reg SC040085 )