By Fred Wilkinson.
An Aberdeen charity is making progress towards re-establishing a range of facilities and activities for disabled people lost to them as a result of savage cuts imposed by Aberdeen City Council.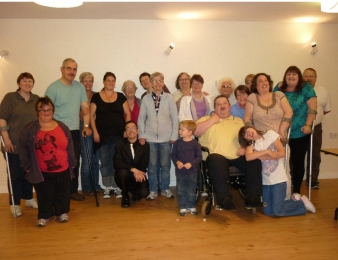 Future Choices is an organisation comprising former users of Choices Day Care Centre, their carers, friends and families, who feel that the service was unjustly withdrawn, and was vital to their functioning as individuals on a par with non-disabled persons.
Choices, the only day care facility in the city for physically disabled people, was closed in June 2008 as part of the city council's endeavours to address a £29m budget deficit.
Users enjoyed access to a regular program of therapeutic, educational, recreational and socially stimulating activities tailored to their needs, abilities and preferences. More importantly, together with needs based transport arrangements, Choices Day Care Centre provided the means for users to meet regularly, enjoy social contact, and to maintain friendships in an environment where fellow users and staff alike were regarded as equals.
Two years on, the high profile legal challenge to the closure, the media scramble, and the 4000-strong procession down Union Street in protest against the cuts has perhaps understandably been forgotten by many. For former users of Choices however, it is impossible to forget.
The Wrong Choice from Scott Millar on Vimeo.
Sadly, since the closure of Choices Day Care Centre, seven former users have died. It will take much to convince Future Choices members that the closure had no impact on this statistic. Nevertheless it is an uncomfortable thought that the last months or years of their lives should be blighted with upheaval, uncertainty, frustration and deep disappointment.
We are still here! We have not gone away, and we have no intention of doing so!
This was not unanticipated. On March 3rd 2008, in response to the announcement of the closure, Acting Manager of Choices Clare Rochford wrote to Corporate Director Pete Leonard underlining how vital the service was to the independence and functioning of the users and their families, and warning of the potential human cost of the proposal.
It has indeed been a costly and difficult struggle punctuated with emotional highs and lows.
Early in their campaign, the group were offered a minibus free of charge, including maintainance, storage, and a driver by an employee of a major public transport operator. It was a cruel let-down for the group when said employee became increasingly unavailable to deliver on his promise.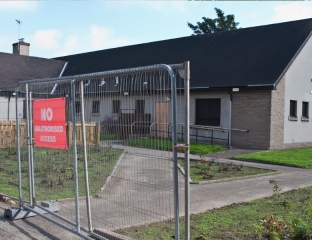 More recently, the group were forced to give up office space due to unsustainable rental costs, however, negotiations are ongoing as regards premises for meetings and activities. But despite the many disappointments, they are undeterred from fulfilling their objectives.
"We are still here" Future Choices chairman Kevin McCahery told Aberdeen Voice "We have not gone away, and we have no intention of doing so!
" Furthermore, we will still be here when certain people within Aberdeen City Council are not!"
As well as having secured a regular alternative therapy session, and holding regular coffee mornings which, incorporate bingo and beetle drives, the group have a number of options under consideration as regards adding other activities such as arts and crafts, basic computer skills and/local history.
Transport remains their greatest logistical hurdle. Many of the members having mobility problems, transport is vital to all aspects of their activities, and is central to all future plans.  Mr McCahery points out that even accessing reliable means to attend group meetings is far from straightforward, and such problems can affect attendance – which has a knock-on effect regarding efficiency of information sharing and decision making.
None of us are qualified, but we are determined to do some good for ourselves and other disabled people.
Much of Future Choices energies are dedicated to fundraising to keep the organisation running and to maintain meaningful and productive interaction between its members.
The process of securing funds and organising events has at times been a minefield.
"The amount of red tape we have had to go through has been unbelievable" said Mr McCahery, commenting on the task of coming to terms with legal and logistical hurdles. "None of us are qualified, but we are determined to do some good for ourselves and other disabled people."
Carer and Future Choices member David Forbes has organised a dinner dance event at the Hilton Treetops, Aberdeen on 13th November.
Tickets are £30 which includes live entertainment, a welcome drink, and a 3 course meal.
Contact David Forbes.
07821700046 / 01224486372
dave_f1982@hotmail.co.uk
All proceeds to Future Choices ( Charity Reg SC040085 )
Next week, Aberdeen Voice looks back at events set around the closure of choices, the users' brave campaign to save the service, and the marginalisation of staff.