By Gordon Maloney.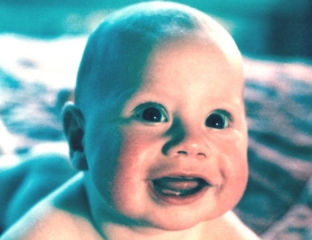 Cutting foster carer allowances is a "false economy".
In October 2010 the Fostering Network recommended an increase of 5.1% in 2011/2012 to the allowances given to foster carers. These allowances are meant to cover food and clothing, as well as, for example; the costs involved in having and maintaining a larger car and house.
This increase was calculated in line with the revised Retail Prices Index (RPI) from 2010/2011 and the Treasury's predicted RPI for 2011/2012.
This recommendation has, however, been met with concern from local authorities and independent fostering providers, such as the children's charity Barnardos. With some local councils facing cuts of up to 8.9% being forced upon them, despite the illusion of choice in letting them choose where the axe should fall.
Cuts will exacerbate the already very serious problems in recruitment and retention of foster carers. This will in turn lead to poorer outcomes, with more children being put into unsuitable homes and, ultimately, it will cost the Government more. Leading charity the Fostering Network has warned that the shortage of foster carers may mean that more children end up placed in residential care, despite being the poorer option for meeting many of their needs and costing local authorities three or four times as much in the long run.
The damage that will be caused to people's lives by this failure to support vital state services – of which this is only one example – will be devastating. With youth unemployment nearing a million, it is not melodramatic to speak of a 'lost generation'. The human misery caused by these cuts and belt-tightening could, perhaps in some warped neo-liberal mind, be justified if it would, as we are constantly told, improve the economy. It will, however, do no such thing.
It will cost us more.
David Cameron argued in his New Year's message that the Coalition's cuts will put the "country on the right path." He claims optimistically that 2011 will be "the year that Britain gets back on its feet." A failure to properly cover the costs of foster care, however, will prove to be one of many examples of short-sighted cuts that will only do damage. Far from putting Britain back on its feet, these reckless cuts will do untold damage to the most vulnerable in society, and will even prove to be economically illiterate as well.