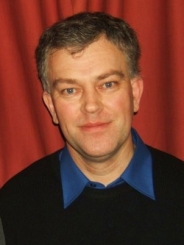 By Cllr

Martin Ford

, Aberdeenshire Council.
Following the announcement on Wednesday (17th November) by Finance Secretary John Swinney of the Scottish Government's budget proposals, the scale of the cuts required at Aberdeenshire Council has become slightly clearer.
If the Council agrees to freeze the Council Tax and other measures, it will have its government funding cut by around £10 million. If it does not agree to freeze the Council Tax, it will lose around £30 million from its government funding support.
Effectively, Mr Swinney has re-introduced Council Tax capping, with the cap set at no increase at all. Preventing some of the threatened cuts in services by a measured rise in the Council Tax has to all intents and purposes been ruled out – although there is a strong case for taking that option. As it is, that choice has been denied to communities and their elected representatives by a Scottish Government that is showing no respect for local democratic decision-making and is forcing councils to make cuts that could have been avoided.
Freezing the Council Tax is clearly financially unsustainable and, given inflation and rising costs, is effectively a tax cut. A Council Tax freeze as a temporary measure when budgets were rising was one thing. Forcing councils to, in effect, cut local tax when their grant funding is also being reduced is quite another.
Far from reducing the impact of budget cuts arising from decisions at Westminster the Scottish Government is adding cuts of its own.
Mr Swinney's statement has left a lot of uncertainty surrounding the funding for local government next year. It has provided no basis for forward planning for future years.
Freezing the Council Tax is clearly financially unsustainable and, given inflation and rising costs, is effectively a tax cut
As best it is possible to judge at this stage, taking into account higher costs and other pressures, Aberdeenshire Council is probably going to have to cut around £30 million from its budget for 2011/12.
Some of the savings required can certainly be achieved by finding efficiencies. But with such a huge funding shortfall, cuts in services are, sadly, inevitable.
On Thursday next week (25th November), the Council will start the process of deciding what services to cut. Council finance officers are advising that the Council will need to make savings of almost £17 million by cutting services, with the balance of savings being achieved by efficiencies and increases in charges.
The reduction in the Council's budget is expected to result in a loss of around 900 full-time equivalent posts. This is almost 10 per cent of the Council's workforce.
This is not the first time Aberdeenshire Council has had to make cuts in services. But this is far worse than anything I have experienced since I was first elected in 1999. The budget cut required is significantly more. And this time the option of reducing the cuts by increasing income from the Council Tax has been denied to the Council by the Scottish Government. The Council really has very little room for manoeuvre. It gets to decide what to cut, but the scale of the overall cut has been decided for it.