By Councillor Martin Ford.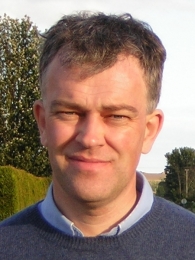 Yesterday (25th November), Aberdeenshire Council took important decisions about its budget for the financial year 2011/12.
It was one of the worst days I have had as an Aberdeenshire councillor.
First, the Council had to decide whether it would accept Finance Secretary John Swinney's 'offer' of a funding cut of 2.6 per cent (£10.243 million) in return for the Council agreeing to a package of measures including no increase in the Council Tax.
On this the Council was unanimous – because the alternative was so much worse. If the Council refused to comply with the conditions set by Mr Swinney for a 2.6 per cent cut in funding, funding would be cut instead by 6.4 per cent, or £27.093 million.
Faced with losing an additional £16.850 million in grant, the Council effectively had no choice but to agree to meet the requirements for the smaller cut in funding.
Agreeing to freeze the Council Tax is not the same as agreeing with freezing the Council Tax – as several councillors made clear. Enforcing a Council Tax freeze on councils is wrong in principle. The decision as to what balance to strike between raising additional revenue and cutting council services is properly one for councils and not the Scottish Government.
Had Mr Swinney allowed councils to decide on the level of Council Tax next year, some of the cuts to services could have been avoided. In the case of Aberdeenshire, the Band D Council Tax is £1141. A one per cent increase, £11.41 per year or 22 pence per week, would bring in around £1.2 million to help pay for public services.
There is, though, to be no increase in the Council Tax – just a cut in government grant. Although the cut will be 2.6 per cent in cash terms, in real terms, allowing for inflation and cost pressures, the cut is 7.9 per cent. Having made the decision to comply with the conditions set for a 2.6 per cent cut in funding, the second debate at yesterday's Council meeting was on the cuts that would be required to achieve a balanced budget.
This was a grim experience indeed.
it appears that Aberdeenshire Council has already decided on most of the cuts it will make in next year's budget
Councillors were provided with a huge list of potential cuts and efficiencies that together were projected to save almost £27 million. The cuts identified ranged from fewer teachers and classroom assistants to reduced opening hours for swimming pools, fewer social work staff, ending grants to voluntary organisations and reducing grounds maintenance.
Councillors were warned that to make these cuts from the start of the 2011/12 financial year, work had to start immediately. Making staff redundant is not something that can be rushed.
While it was certainly necessary to authorise the Council's management to continue preparation work so the cuts identified could be implemented if agreed when the Council sets its 2011/12 budget on 10 February, the Council's Liberal Democrat/Conservative administration went further. Summing up the debate on the cuts options, the Council leader, Cllr Anne Robertson, made clear that agreement to proceed with work on the cuts listed was a decision to make them.
The cuts were approved by a large majority.
On this basis, it appears that Aberdeenshire Council has already decided on most of the cuts it will make in next year's budget. Depending on the exact grant settlement the Council receives from the Scottish Government, some additional savings will need to be found before budget day in February.
We will find out exactly what the Council will get in grant funding in two weeks time.