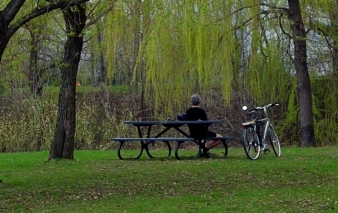 By
David Innes.
The Office of National Statistics report of 23 January shows that unemployment in Scotland among those aged 16 to 24, reduced by 23000 (4.8%) from September to November 2012. 19.9% of our young people remain unemployed. The UK rate is 21%.
John Swinney, Finance Secretary was delighted:-
"These figures show that unemployment in Scotland has continued to fall for the second monthly release. The strong performance in youth unemployment over the year is particularly welcome. This month's release sees the largest annual drop in the youth unemployment rate since the data series began in 2006."
Angela Constance, Youth Employment Minister agreed:-
"Youth unemployment in Scotland is at its lowest level since March to May 2011. Our actions to improve youth employment rates have included a guarantee of a place in education or training for every 16-19 year old through Opportunities for All, funding 25000 Modern Apprenticeships in each year of the current parliament and £8.5m to create 1400 jobs in the third sector through Community Jobs Scotland."
An Employer Recruitment Incentive will be launched to support small companies willing to give young people jobs, backed by £15m of Holyrood funding and by £10m of European Structural funding.
Reinforcing the views he expressed in a Voice interview earlier this year, Anderson Construction Managing Director, Kenny Anderson, commented:-
"We are lucky that the self -financed Construction Industry Training Board screens potential apprentices for interview and recruitment thereafter, but demand for places outstrips supply even in Aberdeen.
"As a small company we do our bit, but it's harder for the larger companies who used to recruit substantial numbers of apprentices annually, as they are now competing with management contractors who generally do not recruit site staff but use agencies and sub-contractors to provide the labour."
Yet, whilst the youth unemployment rate sits at 20% and the overall rate is nearly 8%, one boss of a growing national company is frustrated at his business's inability to fill vacancies in Aberdeen.
Jeremy Miles, Edinburgh-based Managing Director of the Edinburgh Bicycle Cooperative declared:-
"The big problem we have is in recruiting mechanics. It seems the oil and gas industry hoovers up anyone who has all their fingers in place.
"At present we have a couple of co-ordinator roles for senior shop floor staff and in sales. We're desperate to recruit staff for our workshop and will soon be looking to bump up our head count for summer, but filling the current vacancies is already proving difficult."
It was Norman Tebbit who made the notorious comment about the need for the unemployed to get on their bikes and look for work during the austerity years of the 1980s. Maybe in Aberdeen, which remains largely prosperous there's are opportunities to take the Chingford Skinhead's advice and kill two birds with one stone.
http://www.scotland.gov.uk/News/Releases/2013/01/lmsjan230113
www.andersonconstruction.co.uk
www.edinburghbicycle.com/comms/site_about/job-vacancies.htm
Comments enabled – see comments box below. Note, all comments will be moderated.