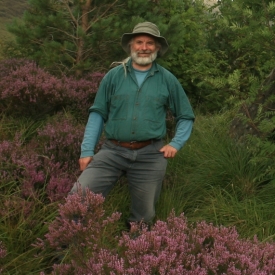 Vital conservation work, including the growing of rare trees, by award-winning charity
Trees for Life
has received a welcome funding boost thanks to players of a charity lottery.  With thanks to
Richard Bunting.
An award of £7,443 to Trees for Life from People's Postcode Trust, a grant-giving charity, funded entirely by players of People's Postcode Lottery, has allowed the charity to expand and develop a tree nursery at its acclaimed Dundreggan Estate in Glen Moriston, near Loch Ness, in Inverness-shire.
Trees for Life has been able to invest in a much-needed new polytunnel, tools and equipment, increasing the nursery's capacity to grow rare trees and plants to restore the Caledonian Forest in the Scottish Highlands.
Volunteers will carry out much of the work in the nursery, allowing them to gain new skills and experience, and to improve their health through outdoor exercise.
Trees for Life executive director Alan Watson Featherstone (pictured above) said:
"The opportunity to expand our tree nursery at a time of widespread concern about diseases from imported trees to the UK is a very positive development.
"Our new facilities will significantly increase the number of trees we can produce, and enable more volunteers to get involved in growing rare Caledonian Forest species, including dwarf birch, juniper, tea-leaved willow and twinflower.
"We would like to thank the Postcode Lottery Trust for its generous grant, which has made this possible."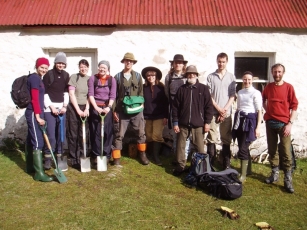 The expanded nursery will help the charity meet its target of establishing a million more trees by planting and natural regeneration within the next five years.
Trees for Life is restoring Scotland's ancient Caledonian Forest to a spectacular wilderness region of 1,000 square miles in the Highlands to the west of Loch Ness and Inverness.
For more details, see www.treesforlife.org.uk or call 0845 458 3505.
Comments enabled – see comments box below. Note, all comments will be moderated.