Aberdeen Voice is grateful to The Point for permission to publish the following essay by John Aberdein from the forthcoming volume UNSTATED: Writers on Scottish Independence.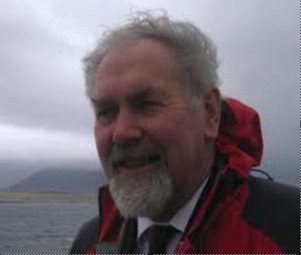 I have contracted an aversion to
hype.
It is a bog-standard Rannoch Moor aversion, neither world class nor premier league. And so, if the Electoral Commission sanctions the extra box, I might not vote in the referendum
Yes –
but merely
Uhuh.

Imagine, if you will, a tottering pile of
Uhuhs
. Because we have had a measure of independence for quite some time – but what have we done with it?
We have had powers over primary and secondary education for donkeys' years, yet our education system is confounded by hype. Quality Assurance, Higher Still, and now Curriculum for Excellence. Cream is not enough for the mandarins: they must churn the schools till they get butter.
The perfectability of children – or the system – lies within our grasp, it is implied, just a couple of documents off. I enjoyed teaching in Scotland for nearly thirty years, but to re-enter the classroom under such pressures would do my nut. We don't need independence to sort this: we need to let a whole variety of teachers with high commitment – and proper pay and pensions – proceed with the professional confidence that accords and comes with democratic power. See the Kirkland Five. See Finland.
Similarly, we have had serious devolution for a while now, with control over our National Health Service, yet much of our individual health is raddled. We gollop fast food down, we drink like whales. Pigging and whaling it because we are not independent? Perhaps with independence – and Trident gone – we could create a new defence policy, winching our more gaseous bodies up as barrage balloons. Creative Scotland likes big projects. Otherwise, with respect to egalitarian models of individual health targeting and collective improvement, again see Finland.
And we have had a Scottish Parliament for thirteen years, re-engaged to a proud old legal system, with control over our country's infinitely toured, dearly cherished land – yet we barely know who owns the bugger, except it isn't us. There is a fault that lies across our land, but it is our fault, not Westminster's. That gaping fault comprises: land theft from the commons; land left waste and underused; land exclusion still unrighted. Read the Landman: Andy Wightman.
So there is national and local hype, but a general miasma. Aberdeen, it says on an airport billboard as you enter the terminal: home of the self-sealing envelope. There's no answer to that. A worser silence hangs about Dounreay, home of weapons-grade plutonium. And – as we seek to found a planet-saving, high-export, steel-hungry, renewables industry, we meet the sign – Ravenscraig, home of globalism (flitted). Scotia, home of hames, hame of homes, can aye domesticate apocalypse.
The leader of a party not unadjacent to the ruling party in Scotland has been backing this aberration
There was a day in my youth when you could walk dryshod across the Atlantic from Ullapool to Nantucket on the decks of the herring drifters – and that's when they were in harbour. Tomorrow there will be just one giant trawler purser seasooker that does for the lot of us. I heard of a crew that made a squillion each one night. They landed at a shady pier and quickly banked offshore.
Real independence would include defence of biological resources held in common against our own and other pirates. Plus, to refound our country properly, nationalisation of major minerals and bringing to book all tax-evaders.
A billionaire I schooled with wants to raze the ancient elms in a sunken classical garden to raise a shrubbish granitette hoohaa instead. The leader of a party not unadjacent to the ruling party in Scotland has been backing this aberration and Scottish Enterprise has largely paid for the relentless PR.
The project to demolish Union Terrace Gardens is hailed by the exaggerators as vital and transformational when fatal and deformational would be nearer. A party that leads the call for independence would do well to wake up to its own whipped centralism.
Up the coast, a man with hair combed to the eyes, and shooting from the hip, rakes the marram out of the dunes to make a golf course. A party not unadjacent to the current ruling party in Scotland thinks this is grand and approvable and overrides the piffling independence of the local community to make it so.
Billionaire then gives Combman an honorary degree and lauds him for putting Scotland on the international golf map. Fictionalists from St Andrews to Troon are made redundant because they could not make that up. Combman, imported patriot, then has a bad attack of wind. And a party that purports to trailblaze to independence should now dump a tendency to tatty diktats?
Trees for Life are engaged in restoring the Caledonian pine forest. Some of my best friends are Scots pines, so I go to help Trees for Life root out slump-shouldered sitka spruce and replant with bonny, red-barked, strong-limbed Pinus sylvestris. It is a slow process, as many good processes are. TfL are also campaigning to reintroduce the wolf to Scotland. The last one was killed in 1746 by a Highland hunter called McQueen. Imagine the ceremony, if youse will. Scotland – I don't know if you still remember – this is Wolf. Wolf, meet Scotland. What will the wolf think?
Culloden set a pellucid standard for antihype. But antihype is not really TV's country
Meanwhile – another screengrab – as you stand in the centre of Inverness, an odd bus passes. Its destination board reads Culloden via Tesco. In the days before heritage got polish, if you went to Culloden, there was a wooden notice stuck in the heather which read: Dangerous Battlefield – Wear Sensible Shoes.
After independence, but not before, that same bus will be rerouted past Braw Brogues, that we may suffer no such deficiency again. More pointedly, the TV documentary Culloden by Peter Watkins was made for buttons in 1964, with shivering, bloodied local folk, some of them battlefield descendants, recruited to do the dying.
With a Brechtian yet empathic authenticity both moving and thought-demanding, Culloden set a pellucid standard for antihype. But antihype is not really TV's country. And so after Watkins' The War Game the following year, a scorching exposé of how kitchen door shelters don't halt H-Bombs, TV dropped him.
Speaking of Armageddon, we are hanging on for the showdown…
As regards underworld, we once had three hundred years' worth of recoverable coal. I went down the Seafield Colliery for a visit, a mile down at the speed of darkness, three miles out under the Forth in the dripping tunnel on the man-riding train. Many of the folk in the Fife coalfield were practically communists. So that had to be closed down, the pits flooded, mainly by Thatcher. To recruit for independence, if it is to be more than Uhuh and a yawn, we might need to reinvigorate that deep sense of the commons?
And, anent independence, most working people have none: the only power they have, if they are employed at all, is to withdraw their effort. This is not acknowledged by certain politicos, who can be spotted not on the picket line but hopping from studio to studio wringing their hands. Meanwhile capital can go on strike or abroad for as long as it likes whenever it pleases, and nobody holds it to account – there's independence for you.
Indeed if capital catches cold from all its jaunting we purchase for it a medicine called Independence Plus. It is dispensed in a pail. As for one spoon of medicine for the rest of us, that would only encourage sloth and dependency. Before we write a prospectus for independence, I suggest we read and reread the recent works of David Harvey, Zizek and Badiou.
Yet I applaud instances where this Scottish Government has been humane
Because, with so-called independence, would the iron rule continue that capital needs its minimum 3% annual return, come what may?  Even if it means laying tram tracks annually and tearing them up, scrapping human scale crew-owned fishing boats to build supercapitalistic ones, and rooting out beloved gardens to ram some architectural crassness over them?
Or would we roll up our political sleeves in order to regain and develop our nationally-owned, locally-owned, and communally-owned sectors?
Huge questions, perhaps only fully answerable in action, once the present interim independence-seeking party helps us get there and then splits. Rather grimly, in terms of portent, at the moment of writing the Scottish government has just awarded the Orkney and Shetland ferry contract away from the nationally owned NorthLink to those ubiquitous public contract snafflers Serco. So that by the time this is published, cuts in employment and employment standards will almost certainly have followed, to ratchet up Serco's margin.
Yet I applaud instances where this Scottish Government has been humane. The freeing of Abdelbaset al-Megrahi, tempering justice with mercy, and against the fierce denunciation emanating from the US State Department, was a noble moment in our history, nobler in the annals of virtue than even Bannockburn. Albeit his conviction in a Scottish court in the first place had hallmarks of superpower subornment. Just as, in our daily political life, a footloose international media mogul has been interfering too.
In a different sphere, I applaud the Scottish Government's removal of prescription charges, and hope  it presages the maintenance of a full and proper National Health Service. But in March 2012 a die was cast on this matter in England.
The UK coalition government, comprising two parties that,  clapped-together, would barely form a rump in Scotland, forced through the Health and Social Care Bill against universal professional advice and a million petitioners, thus laying the whole health service in England open to usurpation. I travelled to Westminster to lobby against this, but the coalition had already sold its ears.
I flew to Obama's inauguration, and hungrily allowed myself to come under the influence
So up to 49% of beds in NHS Foundation hospitals in England are now legally available to be allocated to private patients. This will impact indirectly on Scotland as a Barnett consequential. The grant we receive for our hospitals from the annual Barnett formula pro rata block grant is calculated on what is received by English hospitals from government funding, but not from private insurance fees.
Once the temporary arrangements made to cover this have faded, Scottish health services, unless we get a grip and do something, will haemorrhage grant and be driven in the same ghastly privatizing direction.
Let me close with a confession.
It is ever easy to be lulled by the spell of hype. In January 2009 I flew to Obama's inauguration, and hungrily allowed myself to come under the influence. At the start of the week I sang We Shall Overcome in Washington's National History Museum – linked in arms  with African Americans who dared to hope that serious social change had come to pass. By the end of the week, back in New York, the neon high round News Corp's skyscraper was tickering: President Orders Missile Attack on Afghan Village – 18 Dead.
On the Amtrak train between these cities I talked with Americans. Was this a fresh chapter in their democracy? We talked of many things, principally socialized medicine. They wanted none of that nasty stuff. I said, Forget the two-word dismissal: you need six words to understand the founding principle of the NHS. What are your six words? rapped a sceptic. Free at the point of need, I said. I further claimed, indeed asserted, that the USA could never regard itself as a civilized country until it looked after the healthcare needs of all its citizens.
Dear reader, I got out alive. And that exemplifies the real basis on how I will vote – if spared – in the referendum in two years time. I will vote to be in a better position afterwards to fight to keep the single greatest bedrock achievement of socialism and human decency we have: the National Health Service. And since I do not think the Electoral Commission will trouble to find peely-wally Uhuh in its vocabulary – and since the process of essay-making has cardioverted the caveats in my ageing heartbeat – I will make my vote count on the side of our life, and not for capitalism.
UNSTATED: Writers on Scottish Independence, edited by Scott Hames (Word Power, £12.99).
"We are deluged by facile arguments and factoids designed to 'manage' the Scottish question, or to rig the terrain on which it is contested. Before we get used to the parameters of a bogus debate, there must be room for more honest and nuanced thinking about what 'independence' means in and for Scottish culture. This book sets the question of independence within the more radical horizons which inform the work of 27 writers and activists based in Scotland. Standing adjacent to the official debate, it explores questions tactfully shirked or sub-ducted within the media narrative of the Yes/No campaigns, and opens a space in which the most difficult, most exciting prospects of statehood can be freely stated." – Scott Hames
The contributors are John Aberdein, Allan Armstrong, Alan Bissett, Jenni Calder, Bob Cant, Jo Clifford, Meaghan Delahunt, Douglas Dunn, Margaret Elphinstone, Leigh French and Gordon Asher, Janice Galloway, Magi Gibson, Alasdair Gray, Kirsty Gunn, Kathleen Jamie, James Kelman, Tom Leonard, Ken MacLeod, Aonghas MacNeacail, Kevin MacNeil, Denise Mina, Don Paterson, James Robertson, Suhayl Saadi, Mike Small, Gerda Stevenson and Christopher Whyte.
The volume is due to be published in early mid-December and can be ordered from:
http://www.word-power.co.uk/books/unstated-I9780956628398/

Comments enabled – see comments box below. Note, all comments will be moderated.