John F. Robins, Secretary, Animal Concern Advice Line (ACAL), has been actively campaigning against and researching the Tullos Hill Deer Cull, which saw 23 animals killed to further the city's 'Tree for Every Citizen' scheme. In a dramatic development, it seems the law has been broken during the hunting. This emerged following a Freedom of Information Request lodged by anti-cull campaigner Clare Rochford.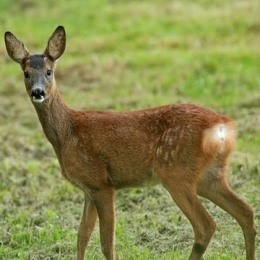 Animal welfare charity Animal Concern Advice Line (ACAL) has asked the police to charge Aberdeen City Council for illegally killing deer during the controversial cull of roe deer on Tullos Hill on the outskirts of the city.
Despite widespread opposition from local residents, Community Councils and national animal welfare organisations the Council shot and killed 23 deer to make way for a Jubilee Woodland to commemorate the Queen's Diamond Jubilee.
The tree planting project is backed by another charity, The Woodland Trust, which has seen supporters resign their memberships and withdraw sponsorship over the deer culling.
Deer culling is strongly supported and promoted by the Scottish Government through Scottish Natural Heritage (SNH) but yesterday SNH admitted that Aberdeen City Council did not have permission to shoot deer at night. Under Freedom of Information legislation ACAL had already shown that three deer were shot during the early hours of Thursday 22nd March 2012 at times when specific permission for night shooting was required.
John Robins of ACAL states:
"The law on night shooting exists to protect deer from being injured instead of being killed cleanly. Aberdeen City Council ignored public opinion which was overwhelmingly opposed to this cull and now we have discovered that the arrogance of the Council extended to ignoring the law.
"I've asked the police to prosecute those responsible as they need to be shown that they are not above the law. The Councillors and the Council employees in charge of this project should resign their positions and bosses at The Woodland Trust should hang their heads in shame for getting involved in this fiasco."