With thanks to John F Robins.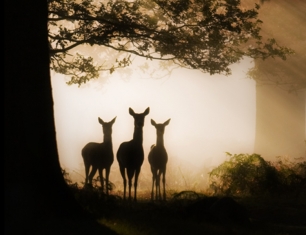 Further to our release this morning concerning asking Her Majesty the Queen to intervene in the case of the controversial Aberdeen deer cull we have this afternoon received a belated response to a request we made to Aberdeen City Council (ACCO) under the Freedom of Information (Scotland) Act 2002 and the Environmental Information (Scotland) Regulations 2004 on 25th March.
The response from ACC confirms that of the estimated 30 roe deer on Tullos Hill ACC have killed 22 animals, all but wiping out the herd. 
John Robins of Animal Concern Advice Line states;
"This is not a cull or a management programme, it is an unjustified massacre of innocent animals which had happily and healthily lived on Tullos Hill for many generations.
"Aberdeen City Council did this despite opposition from several thousand people – the majority of them Aberdonians, a number of animal welfare and conservation groups including Animal Concern and the SSPCA and at least three of the local Community Councils. A great number of Aberdeen City Councillors should hang their heads in shame over what they have done. 
"I hope the people of Aberdeen will remember the dead deer on Tullos Hill when it comes to casting their votes next Thursday."
Footnote – A protest will take place on Tullos hill this Saturday 28th April – See link: tullos-deer-cull-protestors-to-stage-mock-funeral