Voice's Old Susannah casts her eye over recent events, stories, and terms and phrases familiar as well as freshly 'spun', which will be forever etched in the consciousness of the people of Aberdeen and the Northeast.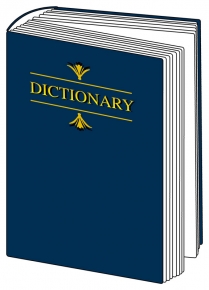 Summer in Aberdeen.  Lighting the barbeque (rain permitting) then standing around it (to warm your hands up) while someone inevitably insists on taking over the cooking, ensuring you get a burger burnt on the outside yet still frozen inside.
Old Susannah is off for a spray-tan tomorrow so she'll be bright orange (or maybe not) for the season's most important event – the Friends of Union Terrace Gardens picnic.  My picnic basket has been dusted off, a few brewdogs put in the deep freeze, and raingear laid out (just in case) for the big day Saturday.
If you think the City's economic future doesn't depend on putting a carpark where the verdant remnant of the Denburn Valley is, then I will see you there Saturday.
Old Susannah was at the RGU students' fashion show last Thursday as a guest of one of the lecturers; the designs on show were impressively creative and individualistic.  It was a professional, enjoyable show, but I hope they do better on the drink front next time.  I guess it is possible to have clothing that's not been sewn in the third world by children in sweatshops after all.
The mini bottle of unchilled white wine however was not to my group's taste, and we made a break for it to Cafe 52 for some cold beer and wine.  Since then, I've had a wee bit of my time taken up looking into the deer cull.  It's not too late (I hope) to stop this madness.
But now it's time for a definition or two.
Mathematics: (noun) classical discipline encompassing algebra, geometry, trigonometry; numeracy.
Maths was never my strongpoint.  I still haven't figured out how we can guarantee our economic future by getting a TIF loan for £100 million or more while being £50 million in debt to get rid of Union Terrace Gardens.
Thankfully, that's what ACSEF and the Council tell me will happen, and I'm quite prepared to take their word for it.  I'm not even smart enough to figure out how a Stadium at Loirston Loch for 21,000 people can work on 1400 parking places (or how the stadium's plan to have 80 buses reach Loirston from College Street in 15 minutes flat is feasible.  I personally can't get a bus from Torry to Nigg when it's busy that takes less than half an hour.  Obviously I'm doing something wrong.).
I'm working on my math skills in the hopes I too can see how black and white our city's thinking must be.
I guess I also have to work on the mathematics behind the Haudagain Roundabout situation and the proposed Paper mill housing development.  It is good to know that Aberdeen is the best in the UK at something – and it's official:  we are the best at roundabout traffic jams.  I'd always thought traffic moved just a wee bit slowly in the part of town as people stopped to admire the lovely roundabout itself.  However, as ever:  the City has a plan.
And here is the mathematical sense behind it:
Take: 1 x congested roundabout
Subtract: 100 nearby Middlefield houses to be bulldozed
Add: 900 private dwellings (builder:  one Mr S Milne) near congested roundabout
Add: shops, offices, a medical centre, business units and riverside bistro (builder:  Mr Milne)
Equals = minimal impact on roundabout traffic.
That's right.  There will be minimal impact on the roundabout per our Council.
Personally I would have thought that the massive number of people trying to get a table at the riverside bistro alone would have led to traffic standstill; I hope to have an invitation to the opening night.  The medical centre makes a nice addition to any housing scheme of this size; it is the Vaseline that lets these great housing plans slide through planning departments.  It will be an extremely useful medical centre, as all of the people stuck on the roundabout will need treatment for C02 inhalation and dehydration.
My other mathematical ignorance concerns the Tullos Hill deer:
Take: 30 deer (Council's estimate) which normally live 5-7 years
Subtract: (I mean 'kill' – sorry, I mean 'cull') 9 male deer this year
Balance: 21 deer
Plant: 40,000 trees
Number of trees left for each deer to eat =  1,904
Old Susannah can eat and drink with the best of them, but had no idea how hungry these tiny little deer must be:  1,904 trees is a fair amount per deer.  If each deer ate only 5% of this figure, that's still 95.2 saplings for each deer (of the remaining herd after we've 'managed' 9 males as the City wishes).  It is a complete mystery to me how these hungry critters manage to survive on Tullos at all given the lack of trees.  Alas, I have no degree in forestry, so it looks like I must take the experts' advice:  deer are dangerous vermin which if left unchecked will eat.
Not in Crisis: (mod English phrase) – phrase used to reassure others that a given situation is under control or no cause for concern.
If you follow football (a game somewhat similar to what they do at Pittodrie), then you will know that FIFA is 'not in crisis'.  For you or me allegations of corruption, vote-rigging, bribery and dishonesty might spell a bit of trouble.  For the Federation Internationale de Football Associations, such issues can be shrugged off.  It is because of FIFA's high moral stance that footballers the world 'round behave with such dignity, ethics and honesty.
Behind every great organisation there is a great man.
Milne Homes has Stewart; the Wood Group PSN has Sir Ian, and FIFA has President Blatter.  Mr Blatter is so very popular that no one ran against him in the latest FIFA presidential election.  Or something like that.  I guess the question is does a mere £100 million 'inducement' really amount to a bribe?  I think not.  FIFA does have a 'Standards Statute', which is a modern fiction classic.  It reads in part:
"The Standard Statues contain all the provisions that are intrinsic to any constitutive texts worthy of such description.  We are therefore calling upon the Associations to examine these statutes meticulously and incorporate all of the articles and principles covered into their own statutes – for their own benefit and for the Good of the Game" – Joseph S Blatter
I love a good read, and gave the Statues a once-over.  However, I did not find the proper etiquette for accepting brown envelopes filled with money.  Perhaps someone here in Aberdeen can help with that.  In any event, it is hoped that all the world's football associations will soon behave as Mr Blatter wishes.  Heaven forbid anything happens to put the beautiful game into disrepute.
Quasi-serious note
Last Christmas I put in a serious note about the holidays not having to be the beautiful family and friend-filled affairs that the TV commercials present.
Not everyone had 20 friends round their tree drinking eggnog before a horse-drawn sleigh ride.  Summer is rather the same.  The media tells you that you must look fantastic in your bathing suit (if it ever gets warm enough to put it on).  You must play volleyball on a sandy sunny beach and drink orange soda the same colour as your skin.
Don't for a moment assume that everyone will be having tropical holidays and drinking cocktails from coconut shells under palm trees.  The economy is not great (despite the best efforts of ACSEF and ACC).  You might have your worries.  Take a 'staycation'.  Visit Scotland.  Visit Tullos Hill for that matter.
But don't let some false media advertising imagery fool you.  And if you are like many people struggling with one thing and another, remember:  at least you're not Ryan Giggs.