From time to time, CDs released by artists from the local area well worth a listen. Our David Innes contributes regularly to R2, a publication we like and recommend. The editor, Sean McGhee, all-round good guy and punctuation expert, has kindly agreed to allow Voice to reprint two reviews of local interest from the latest R2, dated May/June 2011. More on R2 here
http://www.rock-n-reel.co.uk
First up, The Moonzie Allstars, from somewhere near Brechin, it seems, with 'Hypnagocic' (SKELPAIG MUSIC) www.moonzieallstars.com.
Moonzies' pipes and whistles man David Adam claims Hypnagogic is, "a bit schizophrenic, but there might be something for everyone", and he's right.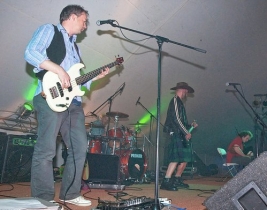 The opening 'Hypophant' is structurally and tonally African, but the pipes add a Celtic element to both feel and melody.
Hotfoot behind is 'Hey Mr Bongo', the Moonzies again raiding the dark continent's melodic and rhythmic jauntiness, but with its Caledonian tongue firmly in cheek as deadpan raffle announcements and appallingly obvious rhymes show what happens, as Adam says, "when you let the drummer loose with guitar and mic".
Hypnagogic has gone some way to curing me of my fusion aversion. Despite my addiction to genre-defying southern soul stews, country-gospel or other labels applied to those delicious Tennessee grooves, less natural, 'manufactured fusions' have always left me suspicious. I'm sure Bitches Brew is to blame because it isn't Kind of Blue.
The musicianship is outstanding and the production flawless. Overt Eastern and jazz influences bubble up and vie for space with potential movie scores; there are delights galore in the more traditional Celtic vein. If that's a Frank Zappa t-shirt being proudly worn by an Allstar on the sleeve, he'd have approved, I'm certain.
From the Hebrides, but becoming well-known around the city, 'Shoebox Memories' (SELF-RELEASED) www.arkpr.com is Fiona Mackenzie's impressive debut effort…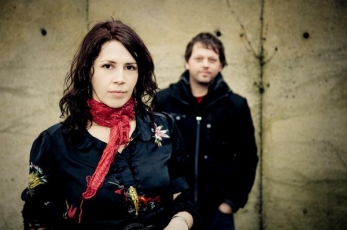 On paper sometimes, there are collaborations that one would expect not to work too well. That was my initial thought about
Shoebox Memories
when I read its background press release.
In NE Scotland, guitarist Graeme 'Bug' Stephen is a revered jazz guitarist. Fiona 'Bosie' Mackenzie is not yet as well-known, but given her Hebridean background, it is easy, not to mention lazy, to categorise her immediately as a Celtic artist. Not so, and for making that assumption, I apologise.
Shoebox Memories works, and it works because Mackenzie has taken a range of influences to craft songs which are pleasingly unclassifiable and sung in her own way, with fleeting nods to Eddi Reader and Suzanne Vega.
It works also because, as Fiona notes on the sleeve, the musicians have "breathed life into my wee songs", none more so than Stephen who gives a masterclass in understated chromatic accompaniment and subtle soloing, never better illustrated than in the guitar/strings interplay on 'In Your Hands' and 'Dress Me Up In Blue'.
Offering thirteen tracks, Shoebox Memories may be on the long side, but credited to Bosie (a hug in the local patois), it is akin to being enclosed in a warm, comforting melodic cuddle.
© The foregoing reviews are copyright R2 May/June 2011. Thanks again to Sean for allowing us to use them.