Voice's Old Susannah shares with readers an recent email exchange with a prominent Aberdeen City councillor which has raised many more questions than answers.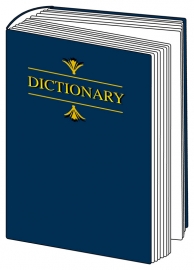 A long, long time ago people learned about reasoned debate, how to structure logical arguments, and what the difference was between the rational and irrational.
Then again, some of us must have skipped school that day.
Let me share a recent chain of emails between me and Councillor Neil Fletcher with you. It started as a correspondence on the subject of the Tullos Hill Roe deer, and turned into something else.
First let's just review how our elder statesmen – our experienced, mature elected officials – have handled the whole deer cull and tree issue. At first, we were happy: a tree for every citizen was an election pledge of the Liberal Democrats.
There were no worries, no costs, no deer cull – just trees. The tree planting phase 2 consultation passed with barely a word; after all, the consultation only said we might have to move some rabbits – deer didn't get a look in.
Then March arrived and Cllr. Aileen Malone's Housing & Environment Committee comes up with a new promise: give us £225,000 by 10 May or we promise to start shooting deer. No one knew about a cull before then; animal charities and sensible people were outraged, and most of us pledged not to give in to this blackmail. Protests and petitions were launched, but nothing would sway the Lib Dems. Democratic debate was stifled – at least until 26 May when the Cults, Bieldside and Milltimber Community Council let the issue be discussed.
See: https://aberdeenvoice.com/2011/05/you're-shooting-yourself-in-the-foot-cults-cc-tells-malone/
Coming out of these discussions we learnt directly from the horse's mouth (as it were) that unless the trees all reach a certain height in 2 years, the City has to pay back the grant money!
So there it is at the end of May – the most important factor in whether or not to plant trees on an arson target.
I wonder whether someone should have mentioned this just a wee bit earlier? Then we could have all laughed away any thought of Tullos Hill being suitable for the trees. The Council and its 'experts' don't seem concerned about arson – the deer might nibble the trees, making them shorter – and you and I would have to stump up for the tree stumps. Tree planting – best to leaf it out, I think. But the Lib Dems are now out on a limb, as they are now saying in effect 'well, we did ask for quarter of a million, but we have to shoot the deer anyway'.
What kind of people can come up with such disorganised, illogical, constantly shifting set of priorities? Old Susannah is on hand to answer that question.
I think Ms. Malone has shown us the kind of person she is: trustworthy, open, sensible and not at all stubborn. But what of our other guiding lights on the Council? How are they handling the pressure to stick to their moral high ground faced with 'people like me?'
Let's look at some correspondence between me and Mr Cool, aka Cllr. Neil Fletcher. I'd been copying him on email and occasionally writing directly to him. I'm not so sure he kens the difference.
Here are three emails:-
1. Neil Fletcher's response to an email from myself (he is only on my email as a 'CC' not as addressee:
Dear Ms Kelly
I'm afraid we will simply not agree on this issue.
I see the culling of deer as a necessary, if unpleasant, measure to control a
species of animal in a non-natural environment, which has no natural predators. (I)
I believe that a cull is preferable to allowing the deer numbers in any area to
control themselves by starvation.
Culls happen all the time in Scotland, including Aberdeen, and I'm disappointed
that on this occasion, what is a widely accepted measure of animal control, is
being used to oppose the largest re-forrestation project the City has ever seen.
Additionally, this project is at practically no cost to the tax-payer. (II)
As you are not a constituent of mine, I do not intend to continue any further
correspondence with you on this matter.
Yours sincerely
Neil Fletcher
2. My reply to the above, sent on the morning of Sunday 29 May:
Good morning Mr Fletcher
Firstly the email was merely copied to you; you were not an addressee. I was doing so merely as a courtesy – and in the slim hope that as a Liberal Democrat you will realise that, in the words of the Cults Community Council leader 'you do not have the people with you' over this Tullos Hill affair.
Still thank you for your reply. It is regrettable that you are either unwilling or unable to separate the general, wide-ranging of culling from the specific Tullos Hill situation – a stable population of deer are to be decimated to turn their ecosystem into a forest – in an arson hotspot. Whether or not culling is required on a larger picture, a whole host of animal charities, no less the Scottish SPCA are condemning the plan to kill the Tullos Hill deer to transform Tullos Hill into a forest from an open, windswept meadow.
You still seem able to grasp that in terms of transparency, democratic process and duplicity, the handling of this situation is unacceptable.
I do have one unrelated question for you Councillor – is your Register of Interests up-to-date and correct? I only ask as a. you had absolutely no hospitality entries for the whole of 2010, and b. someone had told me – obviously they must be wrong – that you might have been involved in some way in a business which was doing some work for the City Council.
You list no directorships under 'Section 3 Contracts' (which for some reason has sub points numbered from 4.15). I am happy to accept that you had no hospitality in 2010 and have absolutely no connection whatsoever to a business or consultancy which is/was doing any business with the Council if you confirm this is true. Again, if the Register is completely correct on these two points, then I thank you in advance for clarifying that for me.
Yours sincerely
Suzanne Kelly
3.  And then – Cllr. Fletcher to me this past Sunday evening:-
Dear Ms Kelly
My register of interests is correct.
I admire your logic. He doesn't agree with me, so he must be corrupt and I'll
get him. (III)

I now avoid anything that I can that would require registering an interest.
Precisely because of emails like yours. (IV)

I used to go to various events to represent the Council, and when these were
registered, people like you pointed fingers. (V)

The Lord Provost now has trouble getting Councillors to go to such things, but
as I'd rather be in the pub or community centre with my mates than attend a
stuffy evening with a bunch of strangers, its a great excuse not to go. (VI)
As regards your allegations about me not registering a previous business
interest, I haven't spoke to that gentleman for over 2 years, so it's unlikely
I'd have anything to declare now. (VII)

Interestingly, Cllr Willie Young, who publicised my perfectly legitimate
interest in the hope that folk like you would jump to certain conclusions,
recently sold Oakbank School to that property developer at a price significantly
lower than it is worth with the housing that will be build there. He is also a
property developer himself. (VIII)

However, the Labour Group, whilst initially supporting the need for a cull, have
done a few somersaults to appear to be backing you now. So I doubt you'd be
interested raising doubts about his honesty. (IX)
Neil Fletcher
For the record, I have omitted nothing. I was being polite, but it looks as if I have hit a nerve or opened an old wound which I truly didn't know existed – until just recently that is.
When I asked about a consultancy, I was referring to some new piece of information a source had suggested might be true. It is time to look into some of his wilder statements. In the emails above I have added Roman numerals in places, and would comment as follows:-
(I) Cllr. Fletcher keeps going to the general statement 'culls are needed / culls happen'.
This has nothing to do with killing the Tullos Hill deer to turn their ecosystem into a forest. I have been to the Hill; I have no idea what Fletcher means when he says the deer live in an 'unnatural' environment. The laws of physics apply on Tullos Hill, and plants were growing. It seemed to be an oxygen/nitrogen atmosphere. No, the deer have no natural predators on the hill (except arsonists). Fact: Roe Deer bucks rarely exceed 5 years, does 6 to 7 years.
(II) Cllr. Fletcher says this tree-planting is at 'practically no cost to the taxpayer.
If the trees reach a certain height that is true. If you don't count the cost of a minimum £2,000 annually to kill 8 or 9 of the 30 deer (Council quote – other quotes are higher) for at least 3-5 years. And if the arsonists burn enough trees – we return all the grant money. Money of course does not grow on trees (however you protect them). The grant money is coming from the public purse. Hands up who knows how the money gets into the public purse in the first place.
(III) Cllr Fletcher is annoyed. The Register of Interests is a mandatory document all councillors have to keep accurate, up-to-date, and public (have a look – his is here – http://committees.aberdeencity.gov.uk/mgConvert2PDF.aspx?ID=150&T=6 )
I don't know where to start as to the accuracy of the document and its contents. Its first page says it was updated in January 2011. On the last few pages there is an unsigned space for signature for Jan MacEachran (democratic services) and Neil – the dates for their non-existent signatures are 2007. Cllr. Fletcherl's record shows he attended not a single solitary event in 2010 for the council or as hospitality. He did get to dozens of events in 2009 – I was merely wondering if the absence of 2010 was another error in the document.
The numbering is interesting. Item No. 3 – concerning Contracts – is sub-numbered starting with no. 4.15. Not how we do it where I work. Hmm.
(IV) Cllr. Fletcher says he is avoiding going to events.
Well, he did avoid going to any events he'd have to register in 2010. He's lost this reluctance now – the document was prepared (apparently) in January 2011. The last two hospitality entries are for January 2011 – a cruise on a ship, and an evening at an arts centre. I do note that barely a single event – even those where the ticket price would have been printed on the ticket – is shown.  If the average price of a ticket at AECC is £20, and he is getting at least two tickets or more a time, he is a lucky man.
(V) 'People like me' Cllr. Fletcher writes.
I would quite like to have a description of 'people like me' from Mr Fletcher. I doubt he would like to be stereotyped.
(VI) Ah, yes: pity the poor councillor who'd rather be in the pub with his mates.
Instead, he was forced in 2009 to represent his constituents at approximately 20 events – mainly concerts at the AECC. Official regulations say that councillors should not accept a large number of invites/tickets from one source (like the AECC), These dull events included Eddie Izzard, Neil Young, Britain's Got Talent, Gladys Knight, Kasabian, Proclaimers, Simple Minds….. the sound you can hear is my heart going out to him.
(VII) 'That gentleman' – What gentleman? I wondered what on earth he was talking about – it wasn't the story I was trying to follow up on.
So –it was time for a bit of research. It seems that some time ago, shortly after being elected, Cllr. Fletcher set up a company and did a wee bit of consultancy work (for about £7,000) for Carlton Rock. There was talk of this not being declared during a potentially related council vote. Nothing came of it – but it made headlines. But this story came out of left field for me. If I thought that was out of the blue, there was more to come.
(VIII) Well. The last thing I expected in my dealings with Neil Fletcher was for him to bring up Cllr. Willie Young. It was something of a shock I must say. What I did to raise Cllr. Young is beyond me.
(IX) It looks as if Neil Fletcher is implying that Labour councillors are wrong to have changed their minds over the tree situation.
I can't find a single record of Labour councillors saying 'we need to kill the Tullos Deer' – it looked as if they were trying to find an alternative, even when the blackmail money was first mooted. If Labour is going back on the idea of the tree planting – it may be for two reasons. One – the overwhelming evidence now out in the open that the plan is deeply, deeply flawed – and that relevant material was not made public until after the consultation closed.
The other reason is they may be sensitive to the thousands who have signed petitions and sent letters begging for the cull to be averted and humane deer control methods to be used – and expressing the view that Tullos Hill is not the best location for tree planting. If Labour have indeed 'done somersaults' and are on the side of the people – I fail to see what's wrong with that.
Sorry to have been so long-winded – but this is information Aberdeen voters and citizens should be made party to.
When the results of my complaint about Councillor Fletcher's email are made known – I will write on this subject again.