By Dave Watt.
The Royal Navy's newest and largest attack submarine HMS Astute has run aground off Skye, the Ministry of Defence (MoD) has confirmed.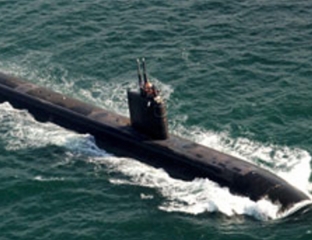 Despite a Ministry of Defence assurance that the crew were 'highly trained to deal with extreme situations' (but obviously not any situations that involve steering or map reading) the real shock came when it was announced that owing to the defence cuts HMS Astute was only insured for Third Party, Fire and Theft
This shock was exacerbated when the nuclear submarine was towed round the coast to Joe's Shipyard in Torry for repairs. The shipyard owner, having made the traditional sucking in of breath with the equally traditional accompanying statement  "Hemen, 'is'll f****in' cost ye. Fit f****in' cowboy stuck 'is plates in?" then pointed out that the submarine had apparently been in a crash previously and was in fact the halves of two old submarines welded together.