By Stephen Davy-Osborne.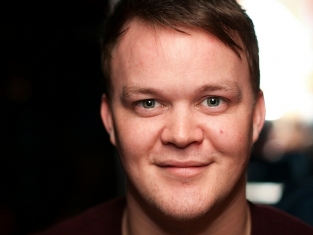 Following a sell-out performance at Aberdeen's AECC last month, the students of some of Aberdeen's secondary schools are set to receive a boost to their fundraising for next year's Rock Challenge, after an Aberdeen singer announced the proceeds of his latest single will all be donated to the cause.
Myke Black tells Aberdeen Voice all about it.
Myke Black, 25, is an acoustic singer/songwriter based in Aberdeen, and released his debut album, 'Nice Little Earner', at the end of 2010.
Speaking of his decision to donate the proceeds of his latest single Do What You Want to Rock Challenge, Myke said:
"I was very impressed by what the charity aims to do, and achieves, for young kids every single year. I am always happy to do my bit for charity, plus the last time I released anything was at the end of 2010, with my debut album Nice Little Earner. So this was an opportunity for me to do something worthwhile for a good cause, and an incentive to record and release a brand new track".
"I have to admit that I knew nothing about the charity when they first approached me. But once I was told about what they do and the scale they do it on, I was more than keen to get involved!"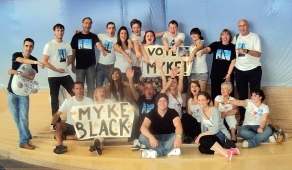 Rock Challenge is a worldwide performing arts competition for children aged 12-18, which sees young people express themselves through a piece of dance or drama with their school.
Underlying the event is a message encouraging young people not to get involved with drugs or alcohol; to be their best without the need for stimulants.
Myke was invited to perform the charity single at the AECC as part of the Aberdeen heat of Rock Challenge back in February.  He said:
 "I performed the song live in front of 3000 people and it was very well received. I also watched all the performances by the 7 schools that were taking part that night and I was blown away by their efforts."
Myke added:
"I feel privileged to be a part of Rock Challenge UK and The Be Your Best Foundation and I would be more than happy to continue to with my involvement in the future, providing they feel the same way!"
The single Do What You Want is available for download from iTunes now.