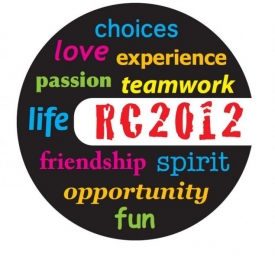 By
Stephen Davy-Osborne
.
This weekend will see secondary school pupils from across the region create a right song and dance in the Aberdeen heat of Rock Challenge UK.
The event, which takes place at the AECC on Saturday, will see performances put on by pupils of the city and shire's academies on the big stage in front of a huge audience, each hoping to win a coveted place in the first ever Scottish final.
Scottish Regional Representative for Rock Challenge UK, Lesley-Ann Begg, said:
"This really is such a special event. It allows young people to get up there on the stage, at somewhere as big as the AECC, and put on a performance, doing something that they love, in front of all their friends and family."
Rock Challenge is a world-wide performing arts competition for children aged 12-18. Young people perform with their school and are given eight minutes to express themselves through dance or drama. Ms Begg said:
"The idea behind Rock Challenge is to try and promote an adrenaline high, getting young people away from drink and drugs and into something more creative."
After the Aberdeen heat this weekend, the winning acts will join the winners from the two other Scottish heats, held earlier in the month in Inverness and Arbroath, for the Scottish final in Dundee on June 23.
"This really is quite exciting," Ms Begg added. "We've never had a final in Scotland before. In the past we have always had to travel down to Grimsby. This just shows how popular the event is becoming."
Tickets for Saturday's heat are available from the AECC Box Office and ticketmaster.co.uk