Aberdeen Sports Village, a partnership between the University of Aberdeen, Aberdeen City Council and sportscotland, has been short-listed in the category of "Newcomer of the Year" at this year's prestigious National Fitness Awards.  With thanks to Dave Macdermid and The Big Partnership.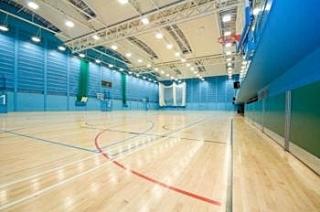 The Awards were launched last year to honour operators from across the UK in the health and fitness industry.  The category of Newcomer of the Year is aimed at facilities who have been operating for less than 2 years (as of March 2011), and who have made their mark within the industry in terms of facilities, services and innovation.
The Sports Village has been nominated in this very closely contested category, against new sports facilities, health clubs and gyms from across the whole of the UK.  They impressed the judges, not only with the impressive facilities on site, but also with the numerous high quality activities and services available to everyone in the community.
Jan Griffiths, Sports Development Manager at Aberdeen Sports Village, said:
"The Sports Village strives to be at the cutting edge regarding all aspects of sport, fitness and health, and we are passionate about everything we do.  The local community have really embraced the ethos of the Village, and we are privileged to be able to support and educate our customers in such a welcoming environment."
The winners in each category at the National Fitness Awards will be announced on Friday 25 November at their Awards Dinner at the International Convention Centre in Birmingham.