Old Susannah takes a humanoid angle on the Provost's exit, the who's who of deer cull councillors, alledged  cybercrime, the police box/granite web, and the Cameron and Clegg creatures.  By Suzanne Kelly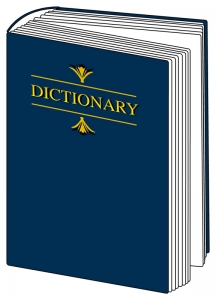 Happy Friday everyone!  So much has been happening in our Vibrant 'Deen it is hard to know where to start.
Bad news first I suppose:  with a heavy heart I must inform you that our Lord Provost will not be joining the council next year.  Soon his clothing allowance and civic car privileges will pass to another.
But which young pretender will take the crown, chain of office and supply of carriage clocks?
HoMalone, if she manages to get re-elected may stand some chance; she was  deemed the worthiest LibDem in the land.  And now that she leads the LibDems, I'm sure there's no stopping her.
At least we'll all get to go to Provost Stephen's portrait unveiling party before the end comes. . .  guess his LibDem pals will have to find someone else to hitch rides with other than in the civic car at our expense.  Steve Delaney, who will contest the Lord Provost's seat in the May, got a ride from the obliging taxpayer in the civic car as he was late for something or other.  We are too kind. I'd have given him a carriage clock as well, so he wouldn't be late next time.  Perhaps he already has one?
A very silly rumour reaches Old Susannah; it can't be true.  I hear that the virtuous ex-Councillor Richard Robertson, who quit the city council over the 3rd Don Crossing, wants to run in Torry/Ferryhill.  Now, as a Torry resident who's been going to the community council meetings recently, I am not sure that someone who voted in favour of shooting our deer and against letting me and the Cove Community Chairman speak to the Housing & Environment Committee to try and save the deer is going to find many votes in this part of town.
In fact, if the people who we spoke to last Saturday in town while handing out flyers about the cull are anything to go by, then I doubt any of the following deer killers are going to get great receptions at the ballot box.
 One ambitious girl seems to have grown up with the Dalek as a role model.  Step forward Aileen Malone.
Remember these people; they are the ones to thank over the affairs on Tullos Hill:   John Corall, Jackie Dunbar, Neil 'Fletch' Fletcher (who sadly is leaving us anyway), Jim Noble, Richard Robertson, Wendy Stuart, Ian Yuill, and new LibDem Darling, HoMalone.  The deer's friends?  Neil Cooney, Yvonne Allan, Norman Collie,  James Hunter,  Alan Milne and Willie Young.
Dr Who has another new companion this week;  I've been recalling all the frightening monsters, world-destroying creatures, and evil masterminds we've seen over the decades.  But never mind the city council and its advisors – on with some definitions….
Dalek   (noun) part human creature created by Davros, a Dalek is a single-minded creature, repeating the same phrases over and over again, in a robotic voice; most notably 'Exterminate!'.  Daleks are not known for their ability to negotiate, only to destroy.
We all remember being terrified and trembling behind our sofas and forts made of cushions and blankets as the Daleks rolled across our TV screens crying 'Exterminate!  Exterminate!'.   Most of us were afraid of these creatures, but one ambitious girl seems to have grown up with the Dalek as a role model.  Step forward Aileen Malone.
She will not negotiate a peaceful settlement with thousands of people who want to keep Tullos Hill as a meadow.  She operates a scorched earth policy (well, mostly scorched rock policy – I've been up there and seen where the trees are going to be planted before they die), and she is going to EXTERMINATE the deer which live there.
Can no one stop the march (well, glide) of this Dalek in its quest for world domination?   Like the Daleks in Dr Who, she is aided by one or two humanoids who should know better,  but don't.
Cybermen:
 The Cybermen likewise terrified generations of children; they were humans which had been 'upgraded' – or rather turned into humanoid machines powered by remnants of human brains.  But the question for Aberdeen is:  has there or has there not been any Cyber-crime?
Just as time was running out for the referendum vote, along came Tom Smith (connected to the private Aberdeen City Gardens Trust entity – amongst other hats worn) with allegations of illegal cyber crime.  Had Cybermen hacked into his emails?  Were they intimidating him?
Well, we still don't know.  He's said nothing, and we wait patiently for the police's statement on the matter.  Until we know otherwise, be on the lookout for cyber-crime – and cybermen.  If it turns out to be a case of 'the boy who cried cybercrime', Old Susannah will tell you all about it.
Regeneration:
The Doctor occasionally sacrificed one of his several incarnations; usually to save others or for a noble cause.  Councillor Robertson, having lost a life when he threw himself out of office over the Don crossing, is going to try to regenerate as a Torry/Ferryhill councillor.  Like the doctor, it will be best if he has amnesia, for his support of the deer-cull-for-tree-scheme will not add to his appeal in this (or indeed any other) part of town.
TARDIS:  (noun) acronym standing for Time And Relative Dimension In Space – Dr Who's time-travelling apparatus – normally taking the outward form of an old-fashioned police box; much bigger on the inside than on the outside.
Well, the TARDIS doesn't have to be a police box, in fact other time lords used different kinds of TARDIS machines.  I think I have possibly located one.
Where in Aberdeen will we soon have something that is bigger on the inside than it is outside?  Why in the Granite Web, of course.
The architects have promised that we will magically have twice the green space we currently have in the garden now!  Surely this is Timelord technology.  Despite the potato-crisp shaped concrete web over the concrete indoor/outdoor theatre/skating rink, despite the required ventilation units and means of holding the granite web up, the new improved gardens will be double the size of the existing ones.
There will be all sorts of weird and (allegedly) wonderful underground areas which will be far bigger than the outer structure.  I think the plans have space for a lair for the Master, and some Silurians.  Yes, I see the Granite Web as a time-travelling icon – it is taking us back to the '60s and/or '70s –  and yet promises to take us proudly into the future.  This is time travel at its best – and possibly at its most expensive.
Dr Who and The State of Decay:  (noun, television show) Part of the Dr Who Saga in which a planet is dominated by bloodsucking vampires who have caused society to regress.
Old Susannah can't think why this series (featuring the inimitable Tom Baker) has sprung to mind, but in this story, a small amount of greedy powerful  bloodsuckers have taken so much away from the existing society, that it has regressed to  a more primitive, poverty-stricken state than it had been in before power was seized by these vampires.
The blood-sucking creatures, Cameron and Clegg, have reduced the NHS to rubble, impoverished the old, got rid of any decent schools, and use the young as fodder for their own selfish ends.  One of the scariest parts of the Dr Who story so far.  Thankfully, the Doctor and Ramana eventually find a way to rid the planet of its tyrannical despots.
Next week:  (Hopefully) deer update, Milne update, Referendum update – and a cheerful look at Aberdeen City Council's happiest publication – 'Our Green Times'.